Blog post
Vejle—the Poster Child of Post-Industrial Success?
May 11, 2015
VEJLE, Denmark—This small city reminds us that post-industrial cities can be thriving and growing cities. Vejle has a focus on quality of life, is rich with unique culture and character, and focuses on economic, social, and environmental resiliency. Vejle does this with a healthy and diverse economy.
Vejle was once rich in cotton mills (the "Manchester of Denmark"), port facilities, and heavy industry. Many of those businesses are now gone, backfilled with creative businesses, knowledge-based industry, and footloose businesses who can be anywhere and choose to be where the quality of life is best.
Some of this is the luck of the draw. Vejle is located in one of two growing urban corridors in Denmark, allowing growth-oriented and growth-funded solutions that are not possible in the areas of Denmark, or elsewhere in Europe or the United States, where the cities are shrinking. Likewise, Vejle was never dominated by a single industry or business whose failure destroyed the city.
Much of Vejle's success, however, is due to the community's efforts, including two highly successful incubators much larger than one would expect for a small city. The Spinderihallerne former mill complex is now a municipally run incubator for small creative design firms. The new Green Tech Center, co-sponsored by the municipality, industry, and academia, is a place to test the technology needed for the smart grid that will eventually support a 100% renewable energy electric grid. Both are already creating jobs today, attracting new capital, and spinning off new businesses locally.
Likewise, Vejle's commitment to being a resilient city includes converting climate change-related localized flooding and sea level rise challenges into creative and attractive uses of water that contribute to a high quality urban landscape. The commitment to social resiliency includes addressing the social needs of those on the fringes of mainstream society and improving their quality of life and breaking cycles of poverty. Even the little things count. For instance, CityLab is a permanent exhibit in the municipal offices that tells the story of how the city is developing that is part of a wider effort for Vejle to write its own story.
Vejle still has many of the challenges of post-industrial cities. New waterfront development has to contend with polluting but job-generating industries. The environmental legacy of industrialization in the city includes hazardous materials releases and obsolete infrastructure. As an urban core area, Vejle has more poverty and social challenges than greenfield and outlying areas. But Vejle has taken charge of its own story.
I come from another successful post-industrial city with a strong resiliency story and a high quality of life, albeit a city without a sea coast and away from a growth corridor. I appreciate the lessons Vejle has to offer, in particular its incubators, how it has focused itself on rewriting its own story, and how resiliency is a key part of the future it is making for itself. I want to take home the incubators, complete with a Danish willingness to make such investments, create a CityLab, although I want it as a pop-up in a vacant space, and I want to involve the community in telling the story of what a great community we are.
All the communities I visited as an Urban and Regional Policy Fellow had important similarities, even though the communities were otherwise very different places. First, they used culture and story-telling not to just enliven life, but to transform society and how residents view their downtown and neighborhoods. Second, they all worked to write their own positive narrative of where their city is going. Third, they all searched for economic diversity and were willing to make major political and financial investments to that end. Finally, they all acknowledged that there is a time for evolutionary progress and a time for a risk-taking paradigm shift, and the skill is knowing which one is appropriate when. I will take all of these lessons home with me.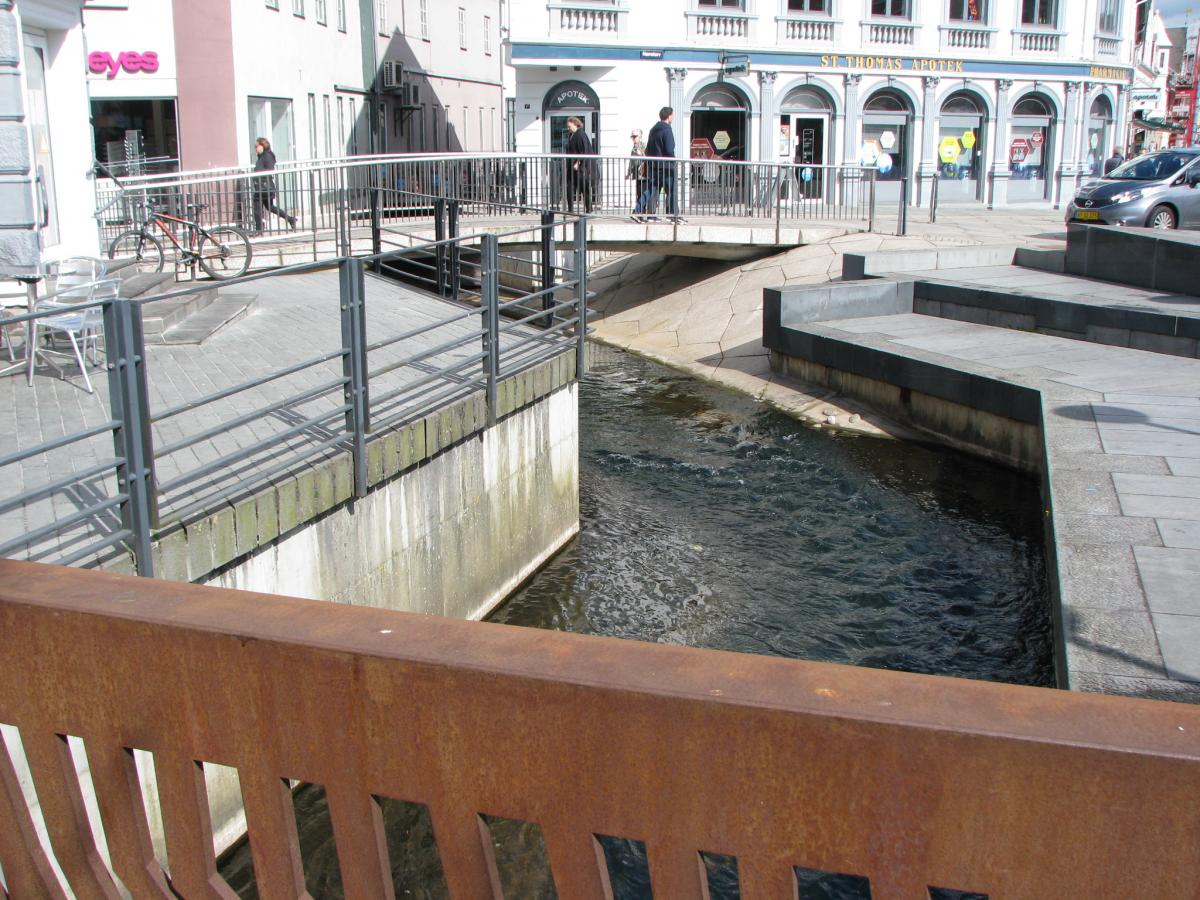 Daylighting buried streams to create flood storage and an urban experience is part of making resiliency build a better city.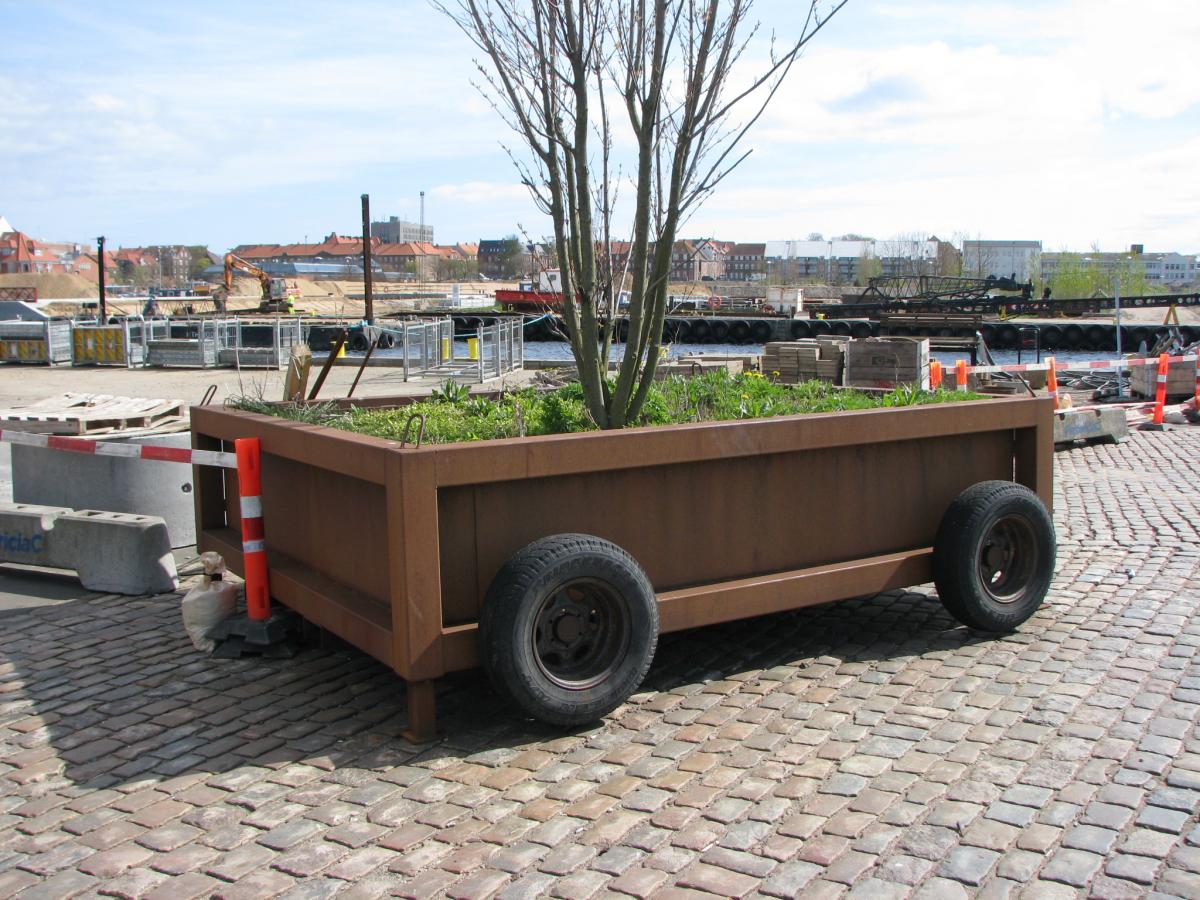 Popup businesses and art is showing up everywhere, but popup trees and instant parks is allowing Fredericia, a small city near Vejle, to "create value in area that was hard to see with former port and industrial uses."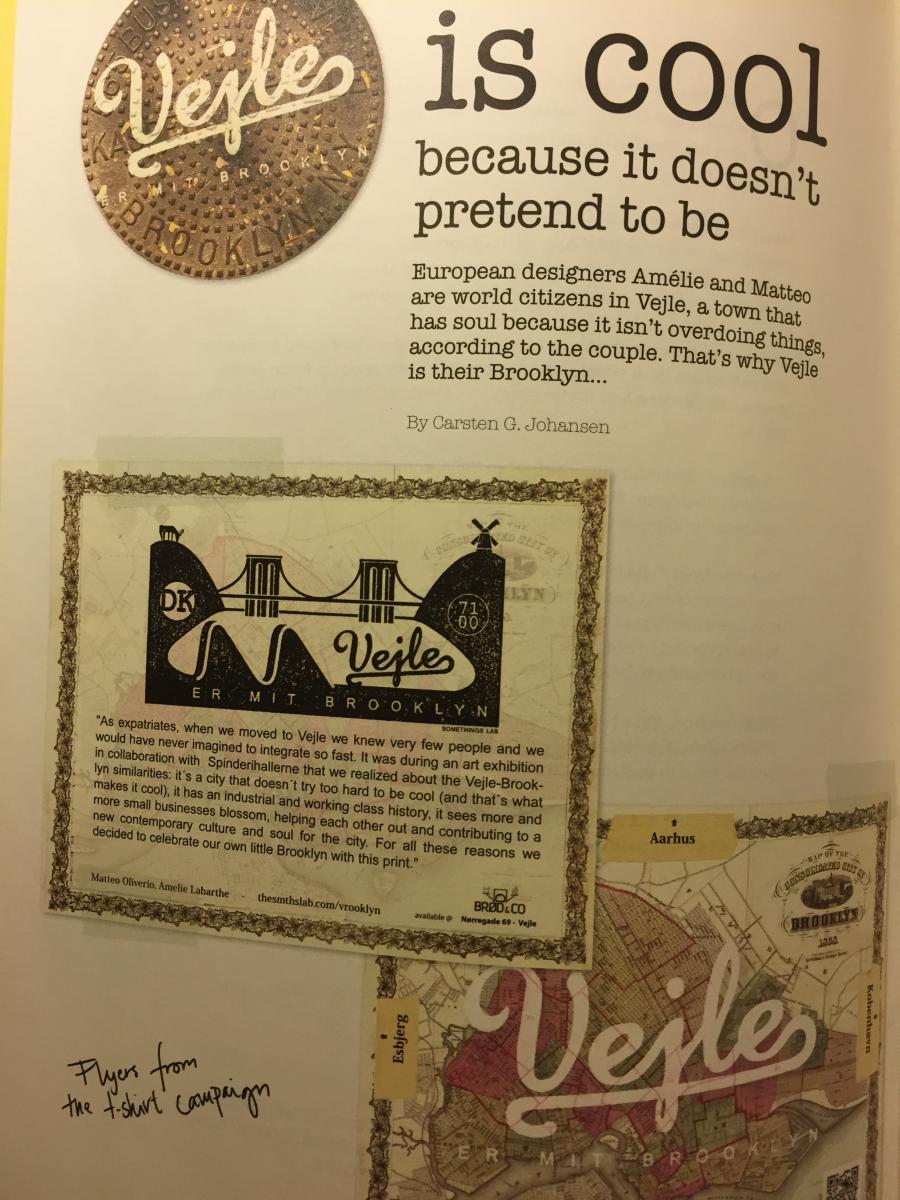 "Vejle er mit Brooklyn," Vejle is my Brooklyn, the branding of the city as a creative center from its expat and international community.
Wayne Feiden is the director of planning and sustainability for the city of Northampton, Massachusetts. He is currently researching revitalization efforts in smaller European legacy cities as a 2014 Urban and Regional Policy Fellow, focusing on Vejle, Denmark, York, United Kingdom, and Londonderry/Derry, United Kingdom. This is the last of several blog posts on his travel and research.
The views expressed in GMF publications and commentary are the views of the author alone.