Blog post
Improving Quality of Life Through Integrated Planning
October 29, 2015
It´s all about housing and about displacement. This is the first impression I have received after arriving in San Francisco. The City of San Francisco and the Bay Area are today the most expensive place to live in the United States. The average rent for a one bedroom apartment is $2,900 per month, and for $600, you may find a shared bedroom in an apartment with six other individuals.
I will travel now for four weeks throughout the United States (focusing on San Francisco and Austin) to learn more about integrated approaches for increasing quality of life and to strengthen social cohesion/social equity in growing cities. What methods and initiatives are used in U.S. cities to strengten social cohesion and to improve distressed neighborhoods? How can quality of life be enchanced while also protecting longtime residents from displacement? And how can I take lessons from these initiatives back to my home city of Cologone, Germany?
 The challenges growing cities are faced today are extremely complex, spanning many policy areas such as affordable housing, transportation, open space, environmental justice, urban design, and many more. Therefore, the "Leipzig Charter on sustainable European cities," a declaration by the Ministers responsible for urban development in the member states of the European Union, calls for a greater use of integrated urban development policy approaches. Integrated urban development is defined as a planning process that gives equal consideration to economic, environmental, social and cultural dimensions of a sustainable city. Furthermore, it includes the involvement of various stakeholders like citizens, the private sector, universities, and different levels of government (Deutscher Städtetag, 2013). Regarding the Leipzig Charter, special attention is paid to deprived/distressed neighborhoods within the context of the city as a whole.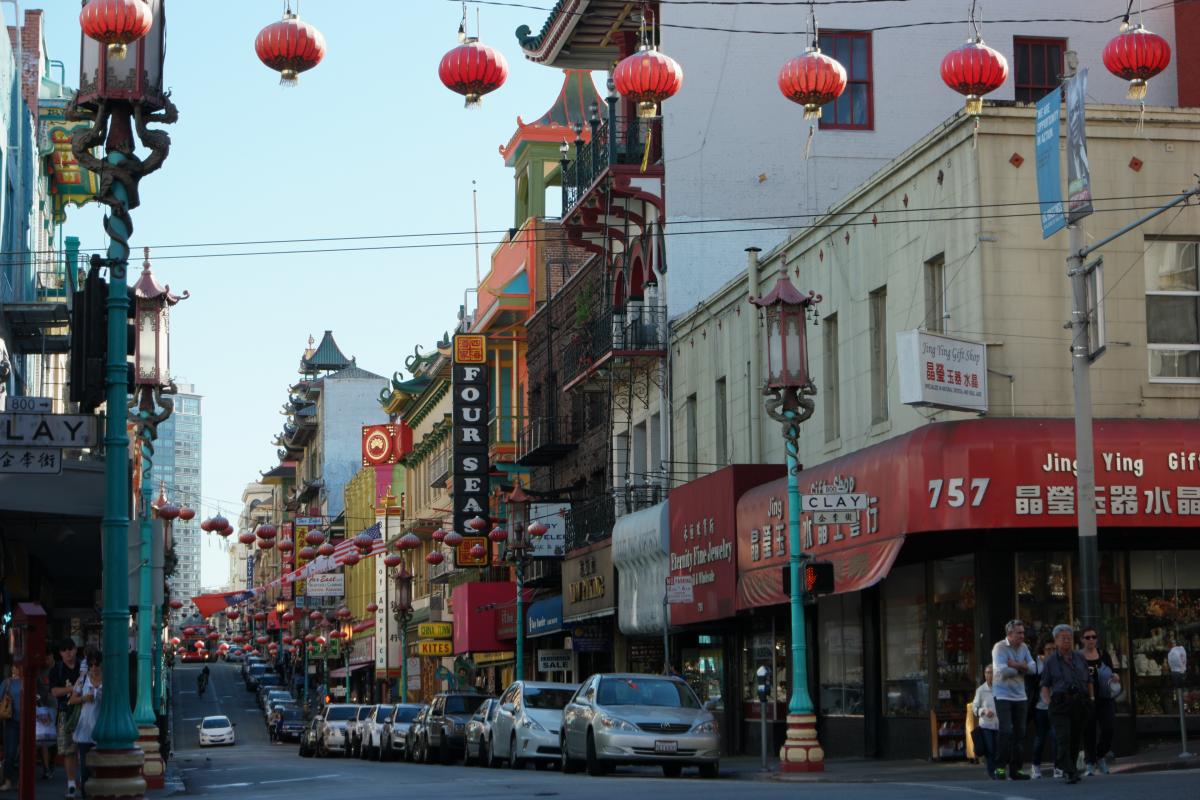 San Francisco's Chinatown District
The City of San Francisco is characterized by a high population diversity and is famous particularly for its Chinatown, Japantown, and the Mission districts. Nonetheless, a study by PolicyLink determined that by 2040, San Francisco could be the whitest city in the Bay Area, however, reflecting the rapid increase in housing prices that threatens to displace many low-income communities. Therefore, it was not surprising that many of my  interviewees declared social equity and making the city equitable and inclusive as one of the most important issues for San Francisco.
What can a growing, compact, and already dense city like San Francisco do to handle the growth and to strengthen social equity and to increase quality of life? "We are managing the pain", said one interviewee. Tools that are used include rent control, a density program, and throough mandates that require a minimum percentage of affordable housing units on-site of new developments.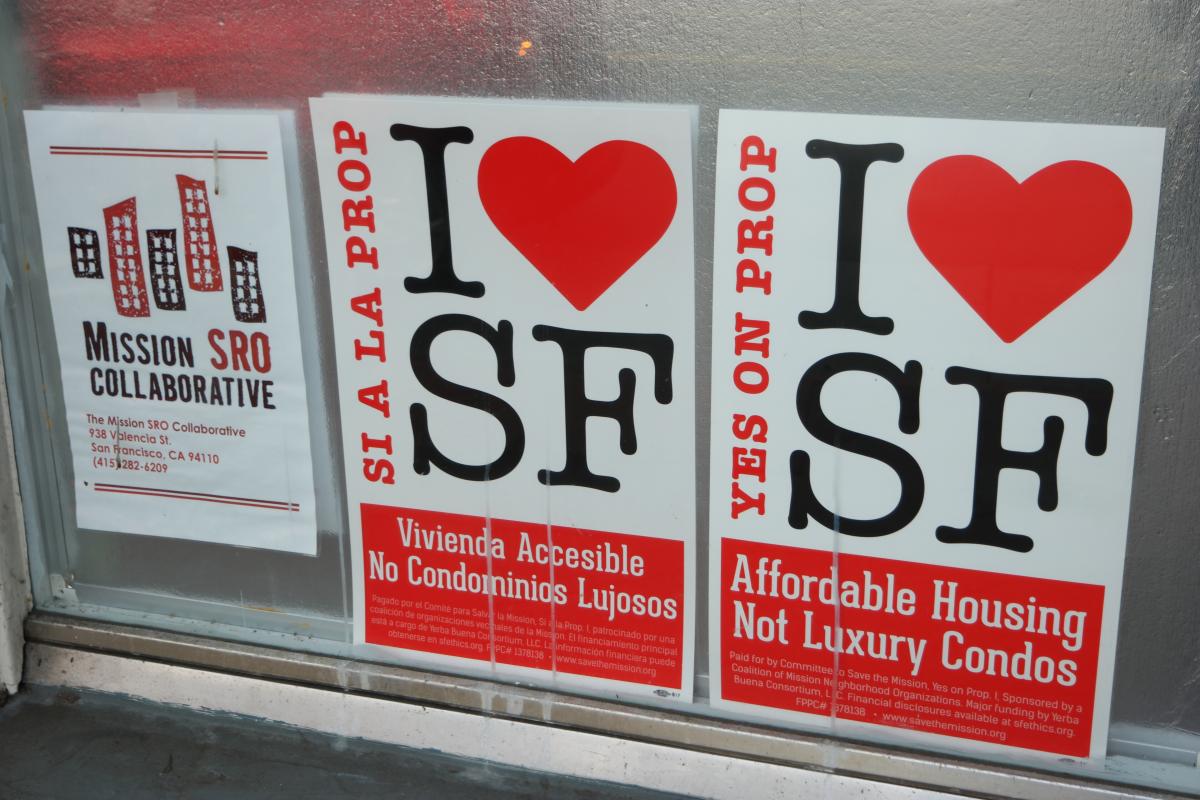 Signs for Affordable Housing in San Francisco
Not only people are affected by displacement, but also businesses, and especially smaller ones. The city's "Invest in Neighborhoods Initiative" aims to strengthen and revitalize commercial districts and to increase quality of life in various neighborhood around the city through an integrated planning approach. The interagency initiative, managed and coordinated by the Office of Economic and Workforce Development, works with different city departments and nonprofit organizations and provides a baseline service for all 25 commercial districts and specific services for the needs of the neighborhood. This includes actions like neighborhood grants for events or festivals, the support of existing business and new developments, improvement of parklets or open space, neighborhood safety, clean-up, or the support of healthy retail. A central aspect of the initiative is to strengthen the neighborhood in a way the neighborhood is asking for. Often, for example, neighborhoods with concerns about increasing gentrification do not want improvements of physical conditions. The focus in these neighborhoods therefore becomes supporting existing businesses. To meet the needs and wishes of the various neighborhoods the City of San Francisco is working, among others, with a "Job Squad." These city staff are the "eyes and ears"in the neighborhood and bring ideas and wishes back into the city department.
The Invest in Neighborhoods Initiative is an remarkable approach that provides many ideas for my work with the City of Cologne. More about my research and some of these ideas in future blog posts.
 Andrea Jonas, planner for strategic urban development with the city of Cologne, Germany, is currently studying integrated planning approaches in the United States that focus on socially and economically diverse populations. Traveling to Austin and San Francisco, she will eventually integrate some of her findings into a new strategic plan for Cologne. This is the first of several blog posts from Jonas.
The views expressed in GMF publications and commentary are the views of the author alone.