Past Event
Fourth METROS Workshop: From Ideas to Action
November 2, 2015
to
November 4, 2015
Thessaloniki
The fourth METROS workshop took place in Thessaloniki, Greece from November 2-4, 2015. Under the METROS initiative, GMF has created a network with four southern European cities — Torino and Genoa, Italy; Bilbao, Spain; and Thessaloniki, Greece — to explore how to connect and build a metropolitan approach to economic regeneration.
Marking the second year of the METROS initiative, the four city groups were tasked with clearly defining a project to move forward over the upcoming year in their metropolitan region pertaining to strengthening policies for regional economic development. Through in-depth strategy sessions focusing on design thinking, city teams defined the scope of their projects, brainstormed ways to move forward with project development, and then selected one to two concrete goals that they would prioritize over the course of the next 90 days.  The workshop also introduced participants to Thessaloniki and how it is moving beyond the national financial crisis.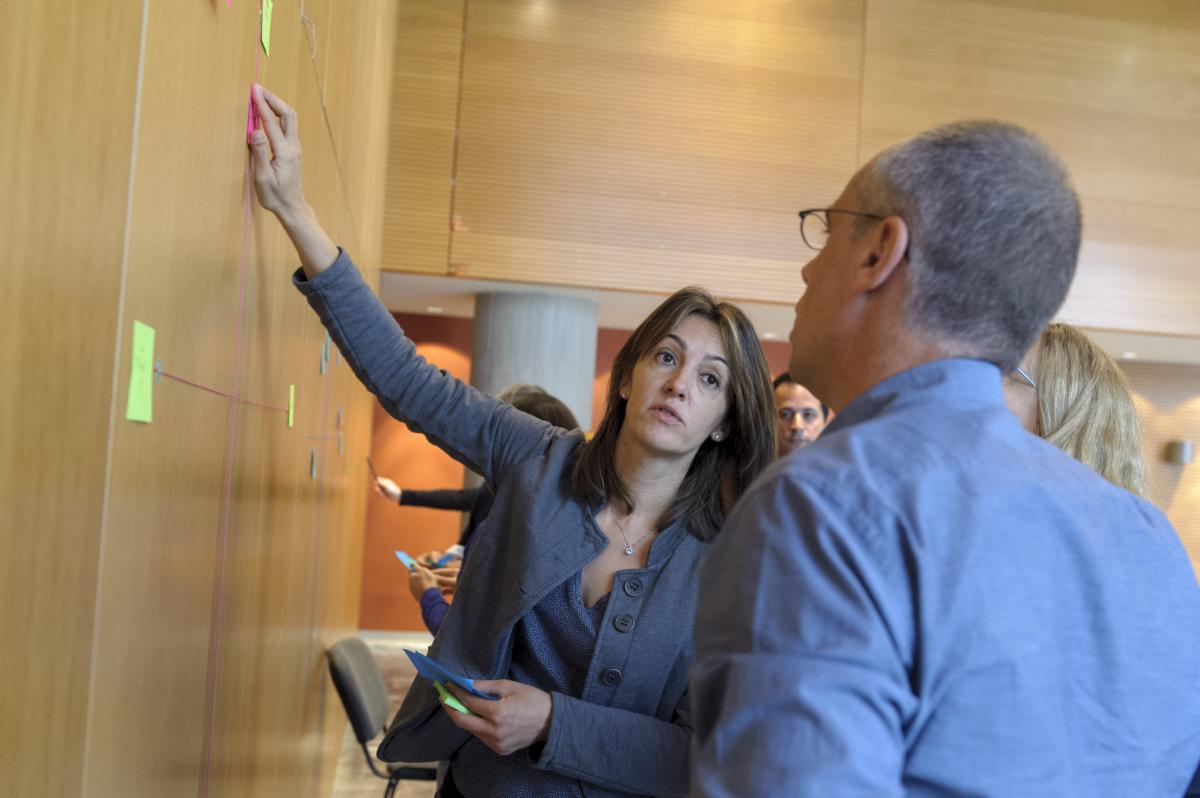 The first year of the METROS initiative focused on knowledge exchange and network building. This year, the focus has shifted away from learning in favor of action and utilizing the tools that GMF offered each team during the first three workshops. At the initial METROS workshop in Torino in November 2014, participants were exposed to the concept of design thinking. In Thessaloniki, participants revisited design thinking, with a specific focus on the importance of human-centered design and creating solutions for people.
Human-centered design was also a key component for the learning in this workshop. Human-centered design approaches applied to policymaking can be important methods for city and regional leaders, offering innovative strategies to focus policymaking on citizens, who are naturally at the center of those decision making outcomes. Human-centered design can help to formulate a more complete picture of a certain situation through multiple perspectives, create a more robust sense of stakeholder buy-in, and produce more holistic policy outcomes.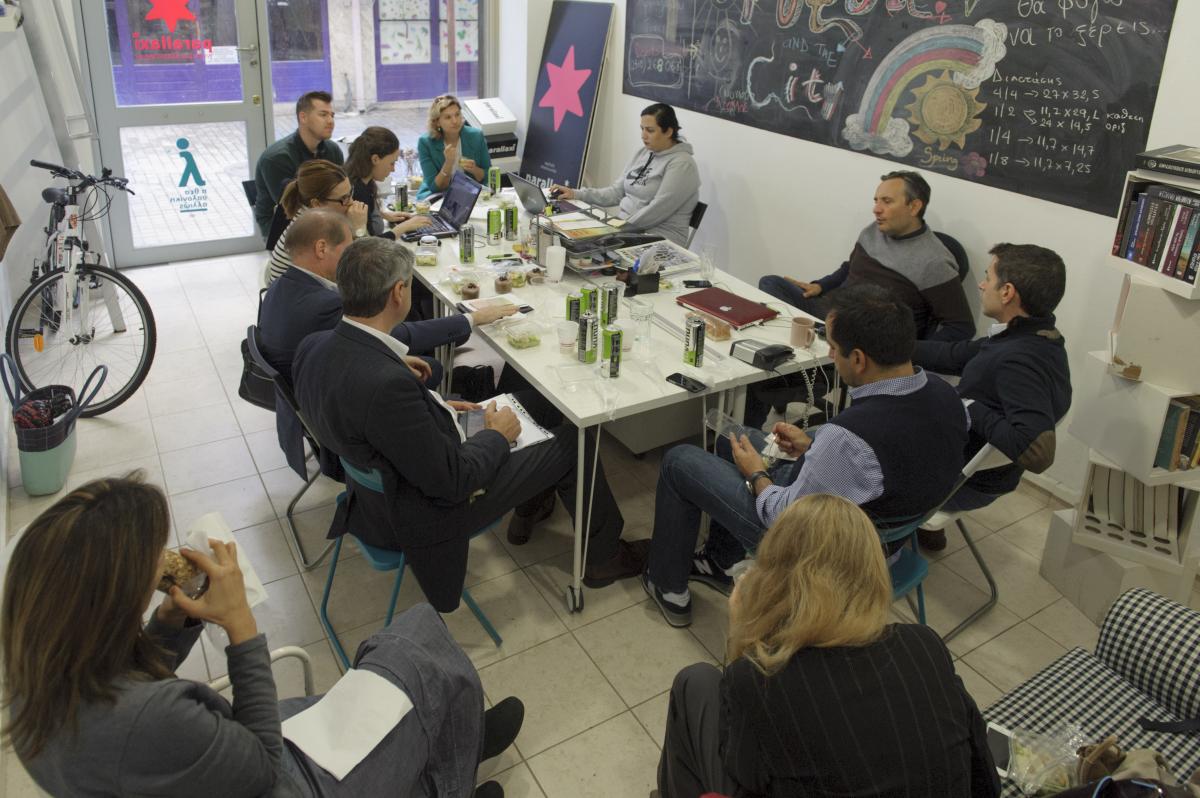 GMF introduced workshop participants to several new tools to help them practice human-centered design techniques, which participants then had the opportunity to practice in mixed-city groups through an information gathering scavenger hunt through the city of Thessaloniki. Each of the new tools was tested with an entrepreneur, NGO, or other entity within Thessaloniki's entrepreneurial ecosystem.
By the end of the workshop, the METROS cities were not only able to practice new tools, strategize, and hone in on specific project goals for their cities, but also were able to set themselves on a course for implementation using a 30, 60, 90 day prioritization exercise led by GMF. Throughout this 90-day process, GMF will advise the cities on strategy, while also connecting them with experts within GMF's network to problem solve challenges and find creative solutions for their projects.