BUILD 2014 - 2017 Editions
BUILD 2014, 2015, 2016, 2017 Recap
The report for the 2017 edition of BUILD is now available for download. You can find the link below to learn more about the most recent BUILD. Further below you can find additional highlights from BUILD 2016.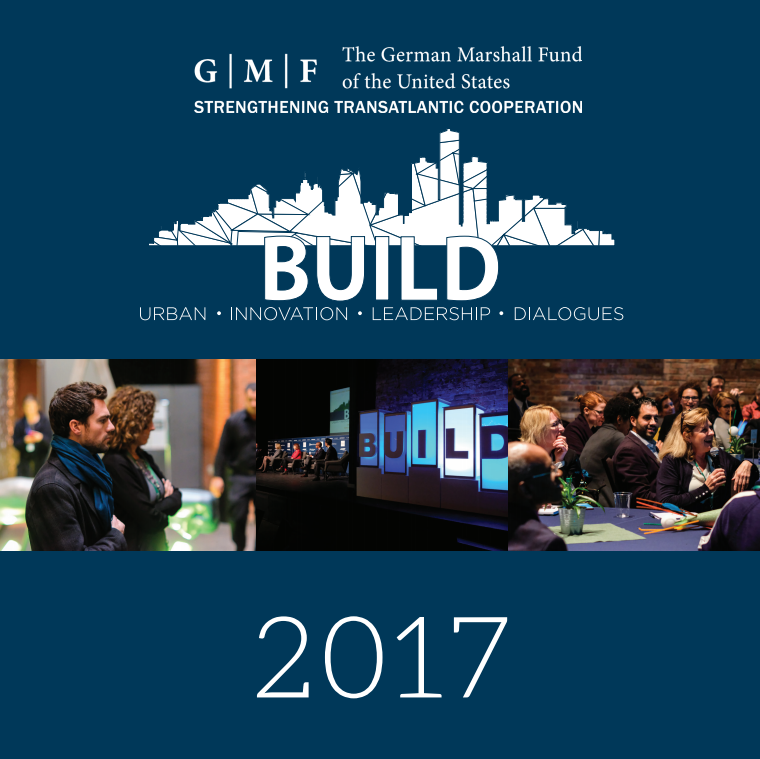 The reports of the 2014, 2015, and 2016 edition of BUILD are available for download. Please follow the links below to get to the respective report and a short description of each event.
BUILD 2017 - Highlights
Many BUILD participants used Twitter and Instagram before, during, and after the event to spread the word and share insights. Through social media, participants shared the multiple venues of BUILD 2017 in Detroit, echoed powerful statements from speakers, and expressed their thoughts and perspectives on the policies, ideas, and processes shared throughout the sessions. Over the course of BUILD, participants generated 567 tweets that reached 4,658,385 timelines. A total of 141 unique contributors posted using #GMFBUILD, with over 20 tweets with over 400,000 timeline deliveries on Day of the BUILD. Day 2 picked up additional energy with 75 tweets at its peak with over 650,000 timeline deliveries. Day 3 closed out with multiple waves of 20 tweets with timeline deliveries around 300,000. The most influential tweeters included The Washington Posts' Jonathan Capehart and MSNBC's Richard Lui, and top tweeters included Stewart Sarkozy-Banoczy and Kim Driggins, each tweeting on more than 25 separate occasions during the course of BUILD.

A graphic from BUILD's opening plenary sessions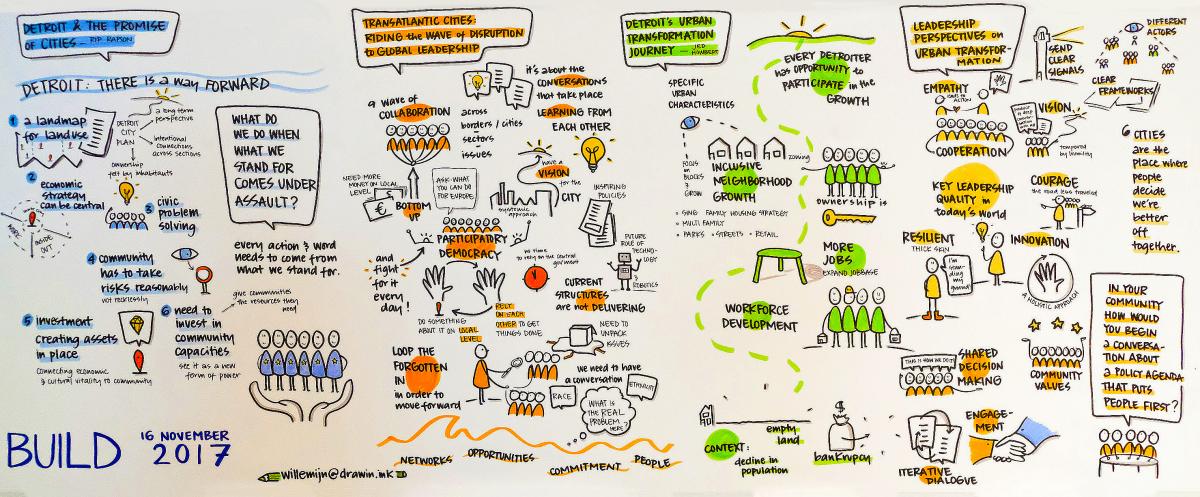 A display from BUILD's Clean Green and Seen: Transatlantic Allies for Local Climate Agendas breakout session. BUILD participants reflected on what cities need to take into account to meet their ambitious sustainability goals in a successful way.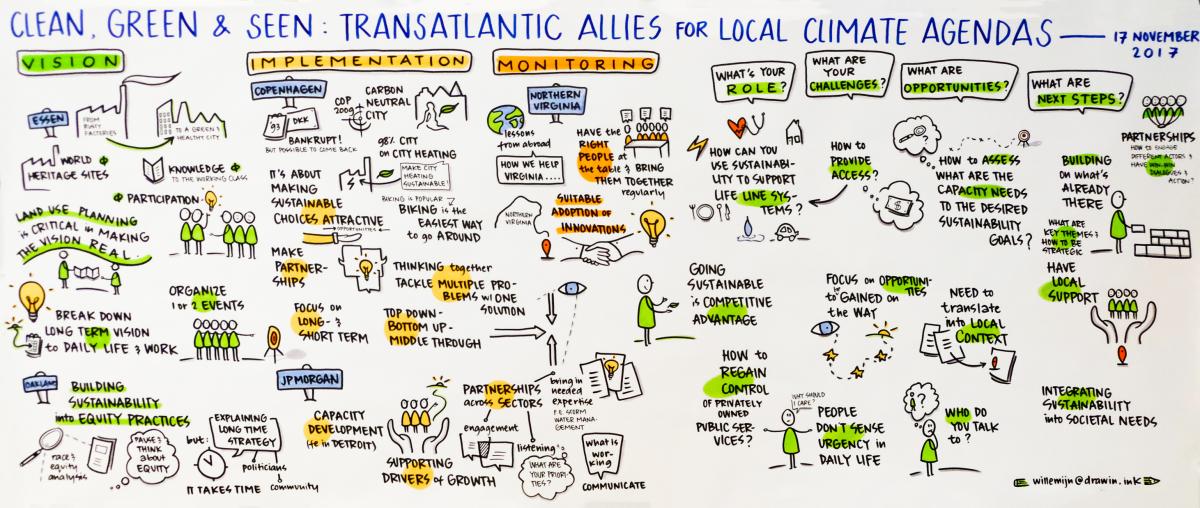 A graphic showcasing BUILD's Inclusive Economic Development: Aligning Jobs, Skills, and Pay breakout. This session presented original analysis by JustJobs that explored key employment, wage, and skill indicators for each city to better understand the challenges in aligning jobs, skills, and pay.