Past Event
Stockholm China Forum 18
June 16, 2017

|

9:00AM CEST
to
July 17, 2017

|

5:00PM CEST
Stockholm
GMF celebrated the 10th Anniversary of the Stockholm China Forum in partnership with the Ministry for Foreign Affairs of Sweden in Stockholm this June 16-17. The topics covered ranged from the North Korea nuclear crisis and security dynamics in the Asia Pacific to trade policy and the trajectory of US-EU-China relations under a Trump administration.
A storyline of the event below will guide you through the discussions and the broader questions, arguments, and thoughts on the state of play of the trilateral relationship.
Notes from Stockholm China Forum 18
By Amy Studdart
"Reciprocity, Trade and the WTO: the end of the rules-based economic order?"
In both the U.S. and the U.K., localities directly affected by large influxes in Chinese imports have seen a rise in political extremism. This "China shock" has led to several Western officials and economists to call for "reciprocity." However, this bi-lateral tit-for-tat approach undermines the multi-lateral, rules-based international Liberal order. 
Read more here.
"A New World Order" 
As the world transitions from the industrial age to the digital age, the big players are competing for power. Although America has been the unilateral guarantor of the liberal international order in the past, there is a solid argument that non-state actors and coalitions will eclipse the role that superpowers have played in sustaining the international order. The question is whether that order will become less liberal, less international, and/or less ordered. 
Read more here.
"China on the Ascent?"
As both Europe and America deal with their own, separate issues and become increasingly divided on international issues, the Chinese economy and government show no signs of failing. While China continues to rise in prominence and work towards a "technical autocracy," there is a growing rift between Sino-European and Sino-American relations that risks the West's ability to apply pressure on China to help level the global economic playing field.       
Read more here.
"How China Sees the World in the Age of Trump"
Amy Studdart sat down with Shi Yinhong, professor at Renmin University and advisor to the Chinese State Council, to discuss Trump, the state of the liberal order, and the trajectory of U.S. China relations.  
Read more here.
"Why nationalists are so bad at foreign policy"
By: David Rennie, Lexington
Nationalist politicians are often oblivious to the fact that other countries have politics too. Trump and others like him have no problem offending the public in other nations but show little understanding of how their rhetoric can actually have an adverse effect in shaping the policies they are pushing for.
Read more here.
Stockholm China Forum in Tweets:
Today with #SCF18. I argue that the old liberal global order is fading, and the new global game is rising. pic.twitter.com/Camf4432t0

— Carl Bildt (@carlbildt) June 17, 2017
 
The great powers – except Russia – are not prepared to follow Trump's philosophy; China is not, Japan is not, Europeans are not #SCF18

— Andrew Small (@ajwsmall) June 17, 2017
In which an ambo tells how his NATO govt feared it wld have to up defence spending for Trump: before realising his unpopularity let them off https://t.co/Wa4iGI0sk4

— David Rennie (@DSORennie) June 22, 2017
 
Chinese participant: The current uncertainty will make us more prudent in dealing with the institutions of global order. #SCF18

— Janka Oertel (@oertel_janka) June 17, 2017
By putting TTIP and TTP in deep freeze, the West surrendered 2 strong cards to incentivize China to play by global trade rules. #SCF18

— Daniel Twining (@DCTwining) June 16, 2017
Illiberalism at home means impossible for China to uphold liberalism abroad - transparency, rule of law, good governance not embedded #SCF18

— Andrew Small (@ajwsmall) June 17, 2017
If China sees US as long-term rival, N Korea is a geopolitical asset. If China sees US as long-term partner, N Korea is a liability. #SCF18

— Daniel Twining (@DCTwining) June 17, 2017
Power gap in Asia is narrowing. But US global preponderance is sustainable. So no Thucidyes trap: regional transition not global one. #SCF18

— Daniel Twining (@DCTwining) June 17, 2017
The vacuum left by Trump leaves more opportunity for closer cooperation between EU and Asia – India as well as China #SCF18

— Andrew Small (@ajwsmall) June 17, 2017
There is inverse relationship between Chinese firms' success in China and their success abroad. They don't know what they don't know. #scf18

— Patrick Chovanec (@prchovanec) June 17, 2017
How can China pose as champion of globalization when econ reform is stalled, market access for foreign firms in China is diminishing? #SCF18

— Daniel Twining (@DCTwining) June 17, 2017
Various Chinese officials came through DC to say: could you explain to Trump that Xi Jinping is not the Korean desk officer? #SCF18

— Andrew Small (@ajwsmall) June 17, 2017
---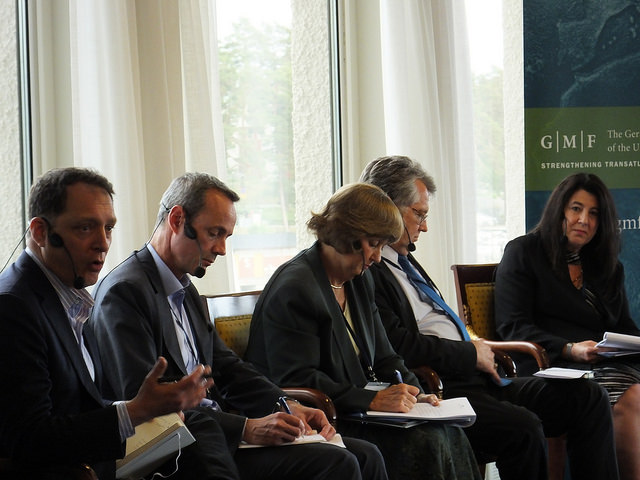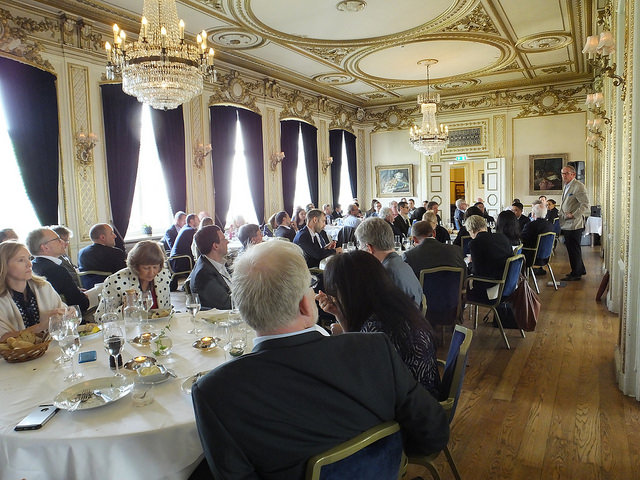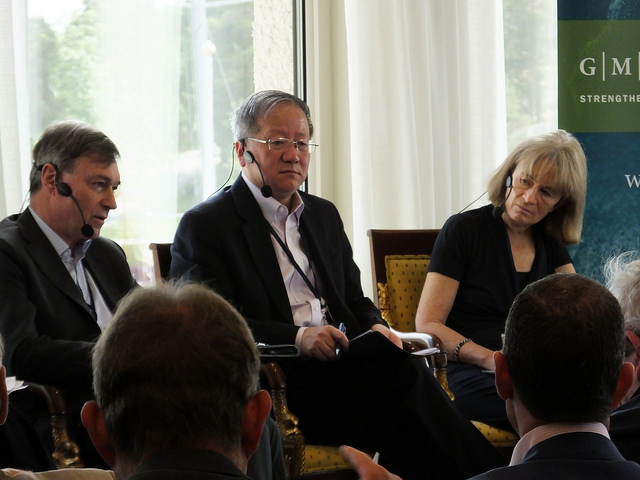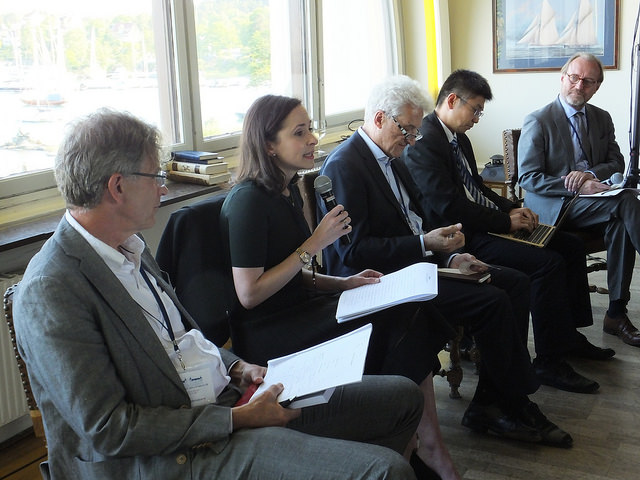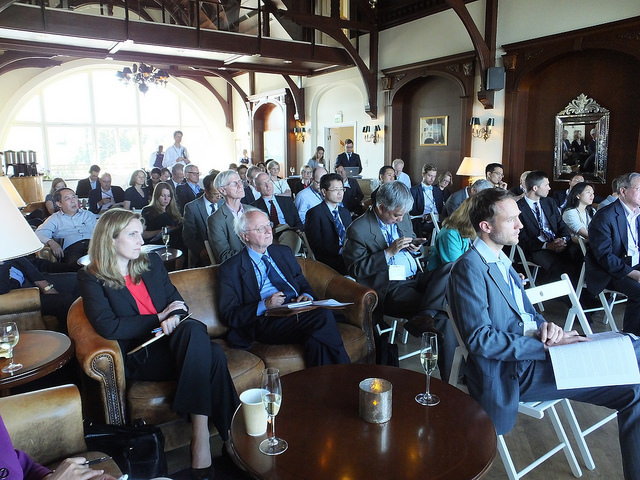 2017 marks the 70th anniversary of the Marshall Plan, an audacious, innovative strategy to tackle the most pressing challenges of its time. The spirit of the Marshall Plan is as needed now as it was seventy years ago.