Advancing women in leadership roles is integral to GMF's mission of fostering inclusive, open societies. Several European nations perform well in terms of women's representation in elected office, ministerial roles, militaries, business leadership and on boards, and we all stand to learn through the ongoing exchange of best practices across the Atlantic. As part of GMF's wider commitment to diversity and inclusion, we carry out this work through the development of our own team and recruitment of fellows, gender balance at major conferences and convening, and advancing thought leadership on the issue through panel discussions, research, and publications.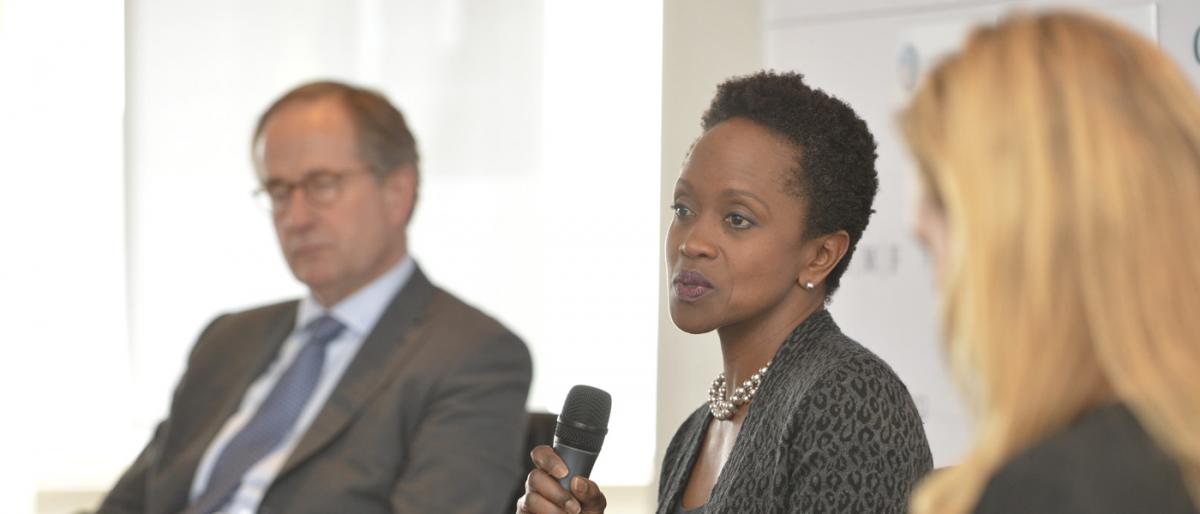 Best Practices in Convening and Thought Leadership
GMF's flagship convening of transatlantic leaders and policymakers, Brussels Forum, has over the past five years increased female participation from 27% to 35%. The Young Professionals Summit features over 50% female participation in a commitment to foster equal discussion among developing leaders. Panels of experts are now gender diverse across every topic in the convening. GMF's Atlantic Dialogues in Morocco sustains 33% female participation. Both the participants and speakers at the Bilbao Urban Innovation and Leadership Dialogues have consistently registered just under 50% female participants, and expects to present at least 18 female speakers (50%) in 2016. GMF is committed to reaching parity at its convening events and continues to expand its reach to top women leaders in the transatlantic space.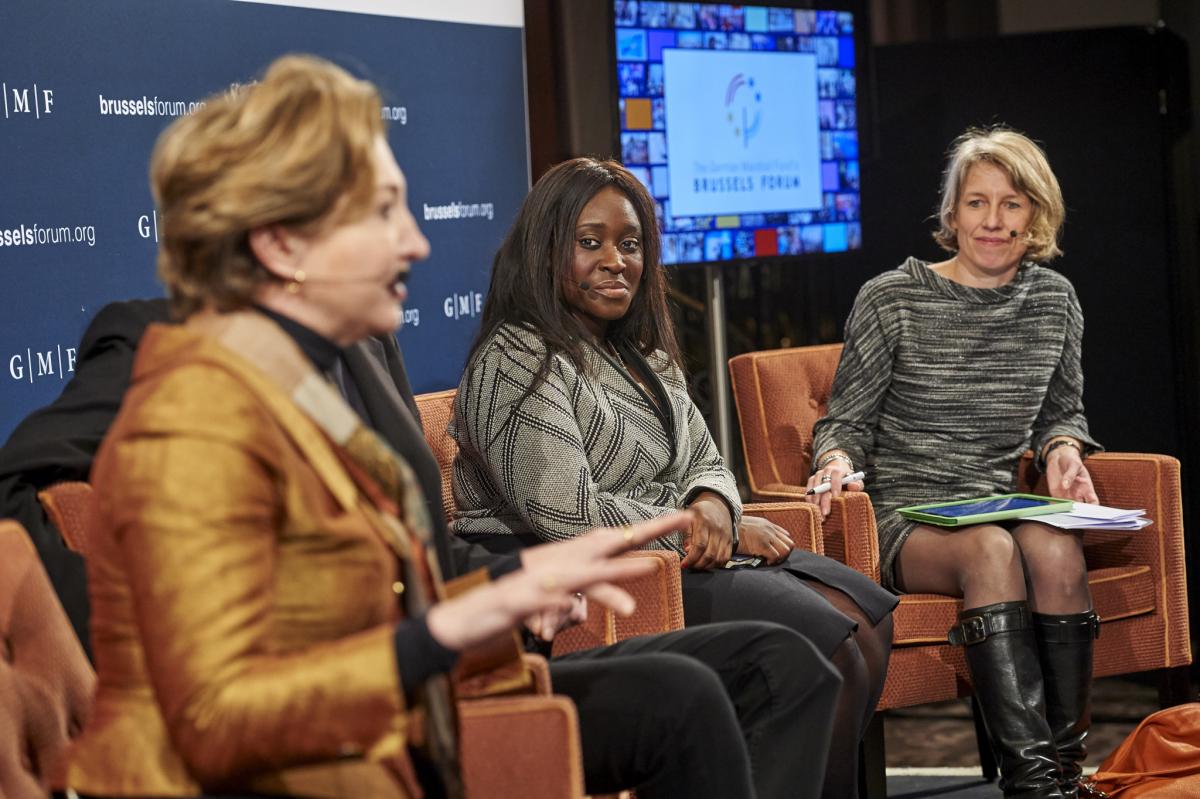 GMF's Investment in Leadership and Action
GMF Fellowship Recruitment
Grantmaking: Through its Black Sea Trust, GMF has supported non-governmental organizations from the wider Black Sea region to advance women in leadership. Projects are focused on empowering women's entrepreneurship, foregrounding the perspectives of women in peace processes, advancing professional development in the field of international security, and enabling them to become civic leaders.  GMF's Office of Leadership Initiatives through its Alumni Leadership Action Projects grants is also funding alumni driven projects to advance women's leadership in the transatlantic space.
GMF Team
In 2014, Karen Donfried became GMF's first female president. Four of GMF's seven-member executive team are women, and 41% of GMF's 17 program directors are female. 
Featured Events
Past Event
March 14, 2016

|

6:00PM

to

8:00PM

CET
Past Event
May 24, 2016

|

2:00PM

to

3:30PM

EDT
Most Recent Content
2017 marks the 70th anniversary of the Marshall Plan, an audacious, innovative strategy to tackle the most pressing challenges of its time. The spirit of the Marshall Plan is as needed now as it was seventy years ago.