Blog post
Rust Never Sleeps: Lessons on Adaptive Reuse from U.S. Cities
July 9, 2015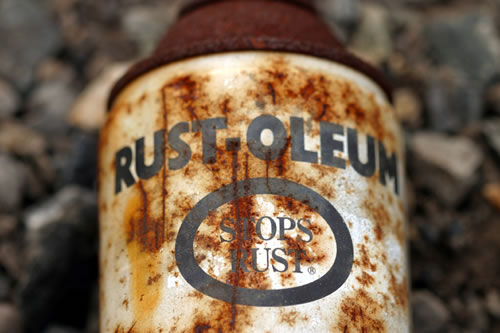 Issued in 1979, Neil Young's Rust Never Sleeps album remains one of my favorites. Rumor has it that the title was drawn from an advertising campaign for the product Rust-oleum, a rust inhibitor. True or not, the album marked a milestone. The refrain of the title track was "it's better to burn/than to fade away/rust never sleeps," a juvenile rocker's despise for aging. When I first listened to it, one year after its release, I was only fourteen.
I am now traveling across the United States to learn more about adaptive reuse strategies and tactics for formerly industrial building as a 2015 Urban and Regional Policy Fellow. The fellowship will bring me through the birthplaces of American industry and in the very places where this powerful past is being reshaped into a future identity. There is nothing unfamiliar in many of these places to a native from Torino, Italy's Motown, Fordist city, and company town if there is one in Europe. Torino also has many links to these cities, particularly to Detroit: Fiat Founder Senator Giovanni Agnelli had visited twice the Albert Kahn's plants in Detroit before WWI and highlighted them out as a model of modern production layout to his engineer Giacomo Mattè Trucco for the iconic Lingotto factory. Fiat Chrysler Automobiles (FCA) is today a transatlantic global industrial partnership that closes a circle initiated one century ago.
So do I not have enough rust at home? Nor enough good practices of rust inhibition or rust reversal? Of course we do – we had 10 million square meters of industrial sites in Torino 1985, and less than 4 left today. But there is always something refreshing for a European researcher and practitioner in U.S. case studies. It is the toughness of falling and the strength to recover that binds people, communities, entrepreneurs, and cities in the comeback struggle of industrial cities.
The European Union (EU) planning and welfare system are a safety net: they reduce dangers and losses – but also arguably hinder initiative and local invention. U.S. cities have to walk the rope without it. Further, EU urban population mobility is negligible if compared to the pace at which U.S. residents flee their hometowns when they start to fail. This means that U.S. cities really have to retain and attract to survive and revive, or at least to creatively manage shrinking. And they often have to cope with the dubious legacy of a past much larger than present. How do they turn blight and emptiness into a positive asset, and turn abandoned space into potential resource? How do they reuse industrial infrastructure for innovation? How do they make longtime silent factories into vibrant urban spaces, open to new lifestyles for new generations? How do they join private and public, community and market, local and global? How do they adapt old structures to emerging needs, forging a new identity that incorporates memory and icons of the past?
These are my reasons for being here. Because here, rust actually never sleeps: it struggles to comeback, and often succeeds. There are many lessons to be learned here.
Over the course of the next few weeks, I will be posting the lessons learned from a number of cities that I will visit, including Philadelphia, Pittsburgh, Cleveland, and Detroit. Stay tuned.
Matteo Robiglio is the CEO & senior designer of TRA architecture and a professor at the Politecnico di Torino in Torino, Italy. He is currently traveling through the United States to study the adaptive reuse of industrial buildings and property. 
The views expressed in GMF publications and commentary are the views of the author alone.