Blog post
Adaptive Money: The Crucial Role of Tax Credits in Reuse
August 25, 2015
You can learn a lot about adaptive reuse by exploring the basement of a meatpacking plant in Chicago, getting lost in a car factory of Detroit, or walking along the fence of a steel mill in Pittsburgh. However, to understand the mechanisms that make reuse possible, I had to roam the endless offices aisles (pictured above) of the Federal Triangle along Constitution Avenue in Washington, DC: a place where the word "public administration" takes its full meaning in the Greek revival architecture of the offices that have run the United States since the 1930s.
What led me to the offices of the Environmental Protection Agency and the National Park Service? In all of the cases of adaptive reuse of industrial sites I selected in my site surveys, a crucial role in making reuse feasible seemed to be played by tax credits.
A tax credit is a very simple tool that allows you to discount from taxes you'll have to pay tomorrow the money (or part of the money) you put today into any initiative that is deemed relevant to "general welfare," which generally includes cleaning up brownfields, restoring heritage, promoting public transport, preserving soil permeability, building bike lanes, and so on. Tax credits are not unknown concept in Europe: when five years ago we turned an old coffee factory in Torino into the eco-loft my family currently lives in, I was entitled to tax credits for renovations that improved the energy efficiency of the structure; when this year the Fondazione Prada turned an old warehouse in the periphery of Milano into a lively contemporary art center, it did it also with a cultural tax credit.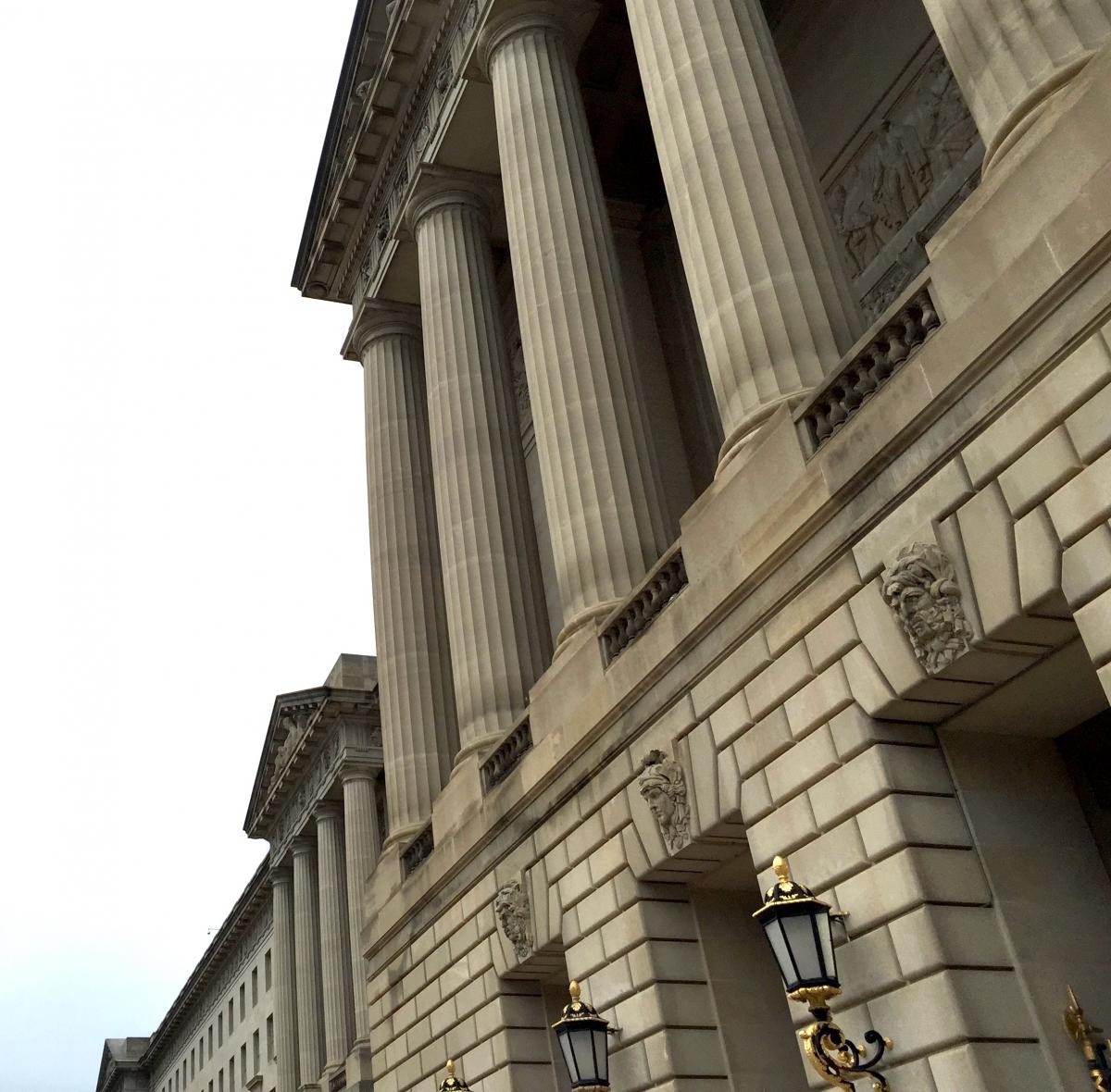 Federal Offices in Washington, DC
In both of the Italian examples above, spender and taxpayer coincide. This is not the rule in United States, where tax credits can be transferred to third partners. This apparently minor difference in fact significantly amplifies the potential of tax credits, unbundling it from the limits of the future total amount of taxes related to a single entity—little as me, or even big as Prada. Bank & finance partners included, this means simply that tax credit can be turned into equity to a ratio related to real estate market risk of the general investment, usually around 85-90%, and even higher in growing markets. It might not be the main line in investment summaries, but it is crucial for reuse because it addresses costs that are specific to reuse and that might scare investors off because of the risks of reusing many formerly industrial sites.  
A similar role is played by a second tool that greatly helps redevelopment in the United States: tax increment financing. This tool played a crucial role in Italian and European postwar reconstruction, but seems forgotten in today's debt-reduction obsession. Using future tax increments to finance today investments creates a virtuous circle between future and present, and proved in all cases I studied to be a self-fulfilling positive prophecy, often going far beyond expectations. This is the reason why everybody I meet—public or private—summarizes development or redevelopment initiatives in number of "created new jobs," as jobs are the final output you need to keep the promise.
Both tools help build private-public partnerships in which mutual interest provides a good balance between public stimulus, private initiative, and civic engagement. The weight of credits and incentives is not too high—which would mean that projects are not undertaken just because there are incentives for them— nor too low—which would make them negligible. Acceding to incentives implies accepting some public control, often in the form of environmental goals, preservation guidelines, or community engagement and participation. Nonetheless, it leaves risk and overall guidance firmly in entrepreneurial hands.
Eventually, tax credits and tax increment financing provide private investors, public bodies, and local communities with the patient capital that is needed to ignite reuse processes and to sustain them in their early stages, especially when innovation and risk taking are needed most. This contrasts with what is done in many European cities, which heavily tax land use value changes. This has been since the 1980s and 1990s the easy answer to a growing demand of cash by local authorities. It worked before the crisis, when risk was low and constant growth would easily swallow any over cost. Today this early fiscal burden strangles many projects—and especially reuse ones—in the cradle. The final result is that that no businesses start, no jobs are created, and, eventually, no taxes are paid. A vicious circle that has to be broken, and some clues on how to break it might actually come from the democratic columns of Washington's Federal Triangle.
Matteo Robiglio is the CEO & senior designer of TRA architecture and a professor at the Politecnico di Torino in Torino, Italy. He is currently traveling through the United States to study the adaptive reuse of industrial buildings and property as an Urban and Regional Policy Fellow. This is the fourth of several blog posts from Matteo.
The views expressed in GMF publications and commentary are the views of the author alone.