Blog post
Improving Quality of Life in Disinvested Neighborhoods
November 4, 2015
In nearly all big cities, deprived neighborhoods or communities of concern can be found. How do we find and identify these areas? In Cologne (Germany), we use an urban monitoring system which includes social and economic data, including unemployment rates, health outcomes, and voter turnout. In the San Francisco area, the Metropolitan Transportation Commission and the Association of Bay Area Governments identify communities of concern for the complete Bay Area, not just for a single city. The Equity Analysis Report for the Plan Bay Area also works with different indicators such as minority population and low-income households, but also with figures such as limited englisch proficiency populations, zero-vehicle households, and rent-burdened households.
In this blog post I look on two different neighborhoods of concern in San Francisco and ways how they are handling their challenges.
San Francisco is not hiding its lowest-income households. Located in the center of the city and in walking distance to exclusive hotels is the Tenderloin neighborhood. It is characterized by a high percentage of lower income residents, a very diverse population, many families, and a high population density. The percent of housing units that are permanently affordable and single room occupancy units (SRO) is significantly higher than the city's average. Of concern are also high crime rates, especially from drugs and violent crime.
Surrounded by areas facing gentrification, the Tenderloin is seeing changes too, but in a less intense way than other parts of San Francisco. For example, Twitter has recently moved its headquarters a few steps away from the neighborhood, but the district itself has maintained its affordability relative to the rest of the city.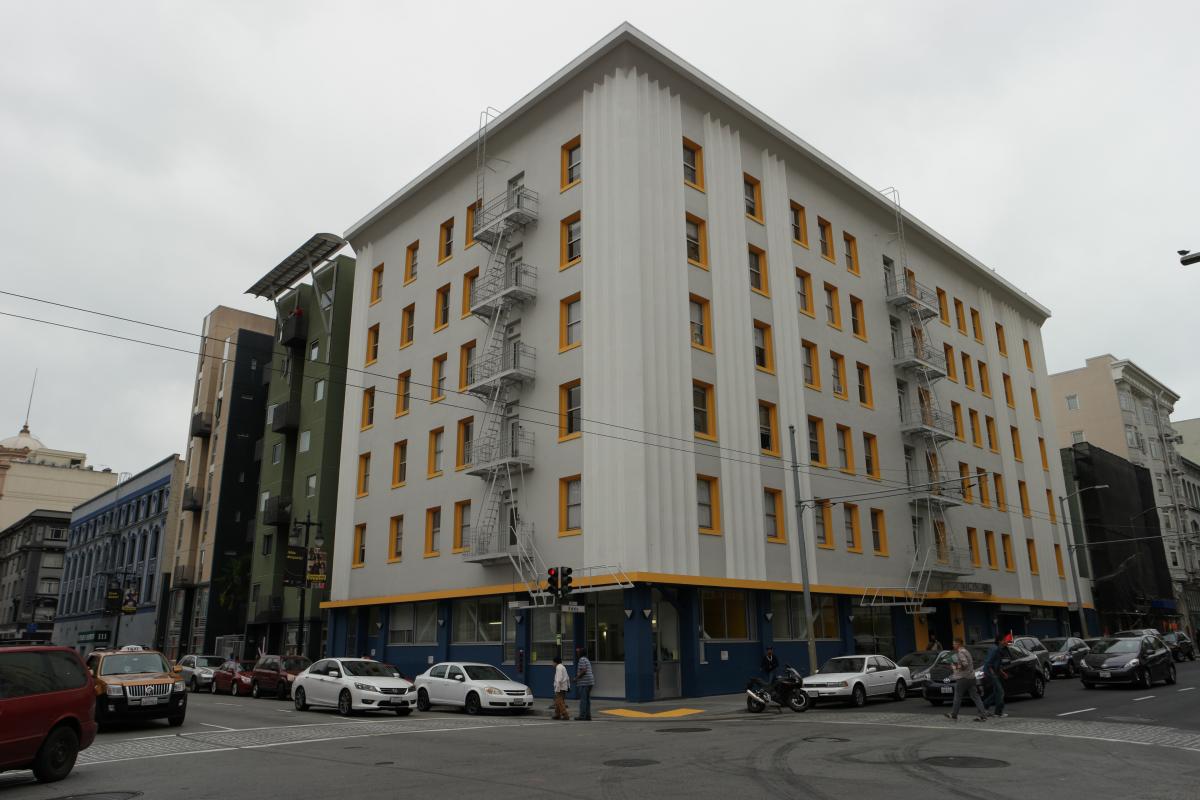 Affordable Housing Units in Tenderloin
Methods and ways to increase quality of life are, among others, keeping the affordable housing units in place and making subtle improvements to the existing neighborhood. An example is a redeveloped park to fill a need created by a lack of open space and playgrounds for children. Therefore, the Boeddeker Park can be seen as a green oasis in the middle of a dense urban area. The park includes a playground, basketball court, garden, lawn, benches, sport facilities for adults, and a meeting room. Furthermore, another garden and roof top gardens offers more green and healthy food opportunities.To include the diverse population into planning processes and to inform residents about possibilities to intervene, the Tenderloin Neighborhood Development Cooperation, for example, provides planning classes. Between 10 to 30 residents join these classes on a regular basis.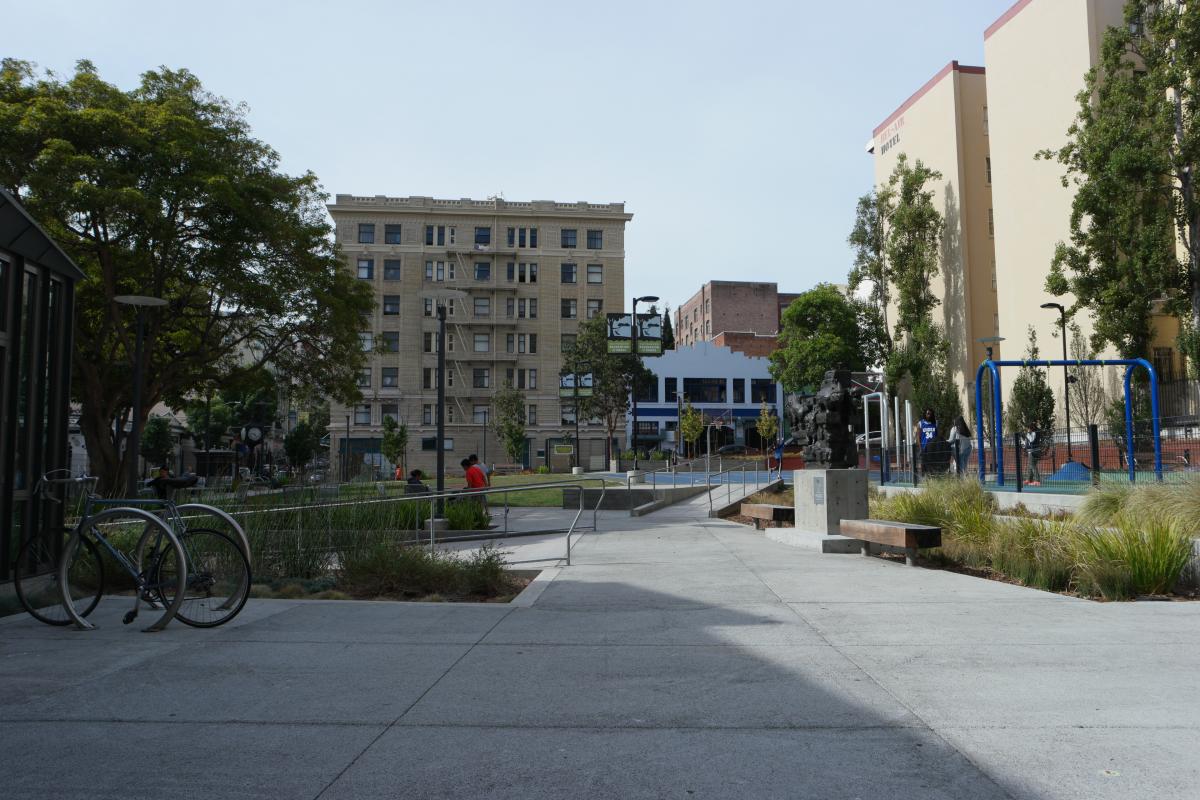 A New Park in Tenderloin
In nearly all of my interviews the Mission District, a diverse neighborhood with a large Latino population, was mentioned as a community of concern. This is primarily because, and in sharp contrast to the Tenderloin neighborhood, Mission is facing an intense gentrification and displacement process. Around 10,000 residents have been affected by displacement in the last 10 years, and many long-term residents are concerned about significantly increasing rents and the buildling of luxury apartments. As a response, The Mission Action Plan 2020 aims to strengthen the community and to help low and moderate income households, small businesses, and non-profit organizations to remain in the area. Another idea to empower the neighborhood is the creation of a cultural district (Calle 24). Whereas the Tenderloin is characterized by a high percentage of permanently affordable housing units, the lack of these units is seeing as one of the Mission's challenges. One aim is therefore the extension of permanently affordable housing units.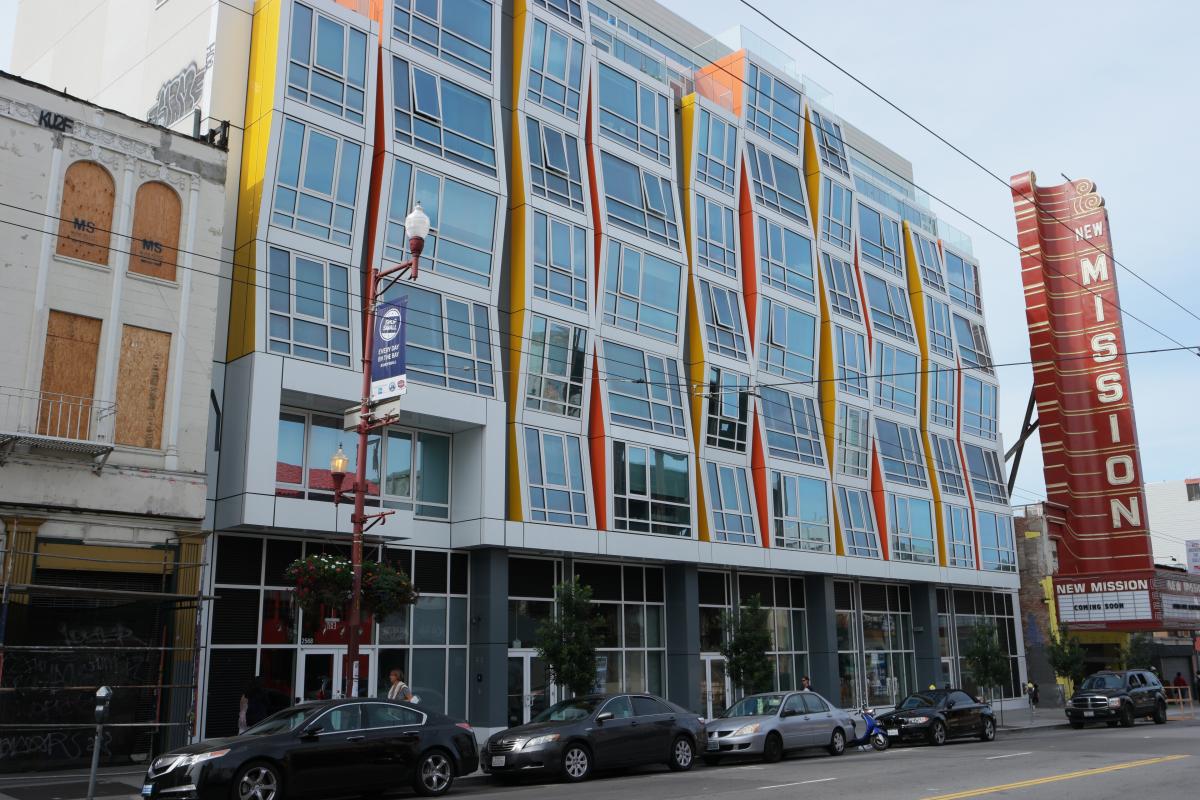 New Luxury Apartments in the Mission District
Reasons for changes in these neighborhoods were seen by some interviewees in three main aspects:
Demographics and an increasing desirability for urban places;
Strong economic growth; and
Housing supply and especially the lack of new housing construction in the past few decades
 Many growing cities, amongst others Cologne, are facing similar changes –  but not to such an extent as the City of San Francisco. Therefore, experiences that are made now in San Francisco, and particularly how these two neigbhorhoods will fare in the coming years, are of outstanding interest for many other cities.
Andrea Jonas, planner for strategic urban development with the city of Cologne, Germany, is currently studying integrated planning approaches in the United States that focus on socially and economically diverse populations. Traveling to Austin and San Francisco, she will eventually integrate some of her findings into a new strategic plan for Cologne. This is the second of several blog posts from Jonas. 
The views expressed in GMF publications and commentary are the views of the author alone.