Blog post
TPP Study Presented to European Parliament Members
October 11, 2016
The German Marshall Fund of the United States (GMF)'s recent study on The Trans-Pacific Partnership: Geo-political Implications for EU-US Relations featured prominently at the October 6 session of the European Parliament's "Delegation for the United States," which commissioned the study. Written by Senior Fellow and Asia Program Director Daniel Twinning, Senior Transatlantic Fellow Hans Kundnani and Transatlantic Fellow Peter Sparding, the 50-page paper presents TPP in the context of the U.S. strategy for Asia, describes the content of the agreement and the objectives of the main negotiating partners, compares TPP and the U.S.-EU Transatlantic Trade and Investment Partnership (TTIP), and discusses TPP's economic and geo-strategic implications for the EU before concluding with some key recommendations.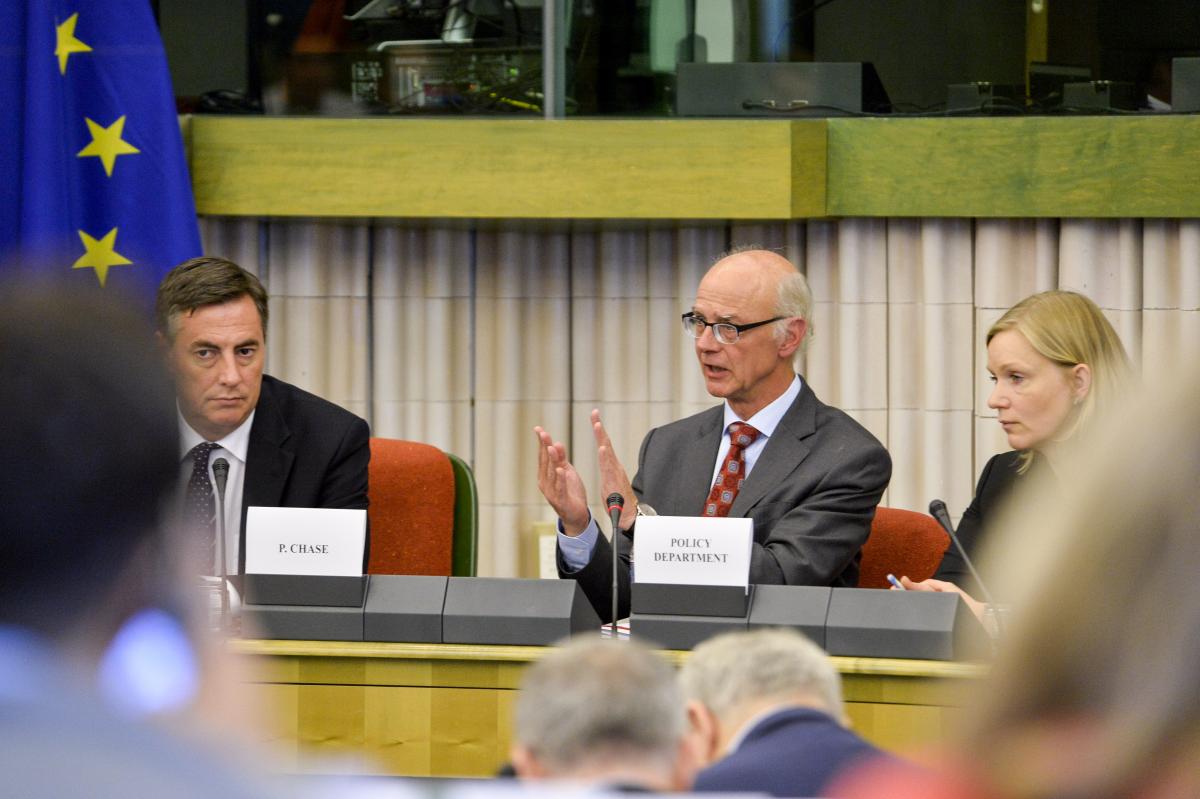 In presenting the paper to the 35 Members of the European Parliament who attended the session (Including the chairs of the U.S. Delegation as well as the Chair of the EP's Foreign Affairs Committee), Senior Fellow Peter Chase highlighted three key messages, namely that TPP is not meant to contain China but to incentivize reform; that while TPP and TTIP are similar as trade agreements, TTIP has the potential to achieve even more given the similarities between the United States and the European Union; and the EU needs to develop a more coherent and active strategy toward China and Asia, as a "hand's off" approach is not sustainable. Parliamentarians asked numerous questions, ranging from technical aspects such as the impact of the digital provisions in TPP on other trade agreements, to the general current perception of trade, to geo-political issues such as the implications of the South China Sea dispute. The high-level attendance at the session, which also included Members from the Delegation, the Foreign Affairs Committee and the International Trade Committee, demonstrated the deep interest in transatlantic relations, the EU's relations with Asia and strategic interests of these larger trade agreements.
Photo credit: © European Union 2016
The views expressed in GMF publications and commentary are the views of the author alone.