Blog post
Entrepreneurship from Seattle to Cyprus
February 13, 2018
The YTILI Fellowship empowers young European entrepreneurs and innovators with the tools, networks, and resources they need to grow their enterprises and contribute more fully to economic development and job creation, security, and good governance in the region. The June 2017 cohort traveled to the United States for a series of professional development and leadership activities designed to support the growth and development of commercial and social business ventures in their home communities.
A few weeks before travelling to Washington, DC, for the Young Transatlantic Innovation Leaders Initiative (YTILI) Fellowship, I was informed that I would work for two weeks at Seattle's CoMotion Labs, the University of Washington's (UW) startup and innovation hub. As every young European entrepreneur would expect, I had secretly hoped to be placed in Silicon Valley, the birthplace of startups and innovation. However, I soon realized that entrepreneurship in the U.S. can take place in other, unexpected places (as some Europeans may say), such as in Seattle, Austin, Boston, Charlotte, Denver, Detroit, and Salt Lake City.
After a quick Google search about Seattle, I soon discovered Seattle is the hometown of Amazon, Starbucks, Microsoft, and Boeing. Moreover, Seattle's population is around 700,000 people — only a bit smaller than that of my country, Cyprus — and the perfect city to work in if you want to research how the entrepreneurial ecosystem developed from a small community to a network featuring global high-tech companies.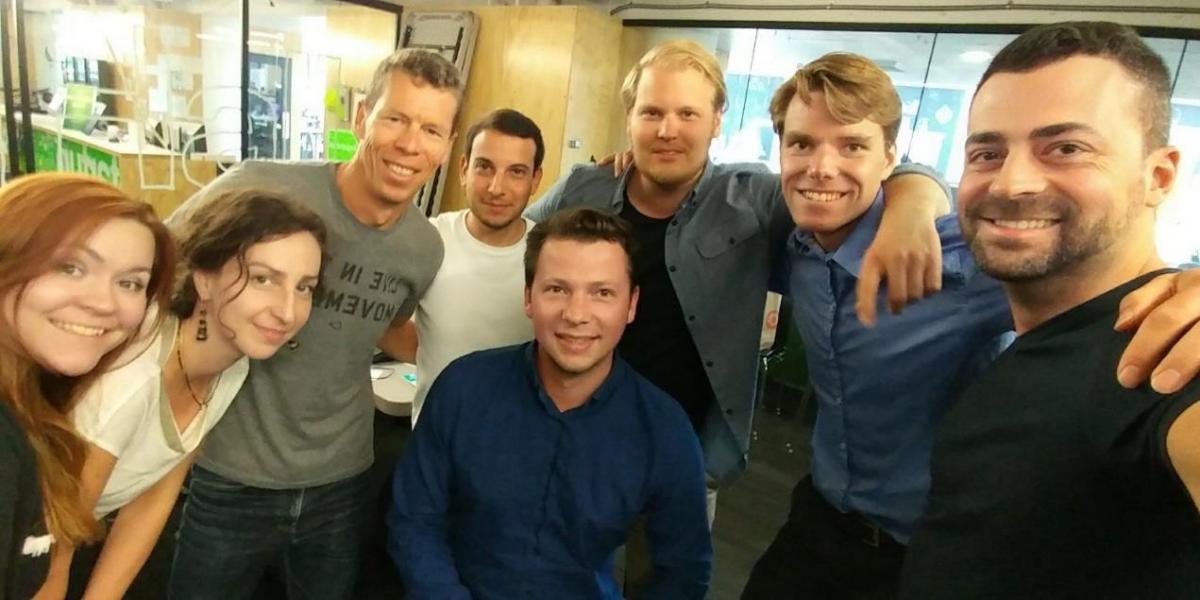 YTILI Seattle Team meeting with Chris DeVore, Managing Director at Techstars Seattle
Once in Seattle, the meetings we had with Elizabeth Scallon, Associate Director of CoMotion Labs, as well as with entrepreneurs, advisors, investors, and the Washington Technology Industry Association (WTIA) in Seattle helped me to better understand how a tech startup ecosystem is built. The Seattle Tech Universe Map, developed by WTIA and Madrona Venture Group, demonstrates how Seattle's tech ecosystem developed over the last 30 years and sustains over 600 tech companies (Source: WTIA http://bit.ly/2uRM7fq). The map clearly shows the impact that UW and tech companies like Microsoft, Amazon, and others have on the region. Past employees of these firms and UW alumni and professors have gone on to launch their own startups. According to WTIA, over $450 billion and over 2,100 new tech companies have been created over the last eight years. Additionally, there are currently 90,000 software engineers — more than in any other metro area.
Transferring Knowledge to Europe
How can we in Europe learn from a developed entrepreneurial ecosystem like Seattle? Experience shows that to develop a startup ecosystem, you need the following components:
Entrepreneurs: 2,100 new tech companies have been created in Seattle over the last eight years.
Investors: Sophisticated Business Angels networks operate in Seattle.
Universities: Many UW students and professors went on to launch their own startups and several software engineers are university alumni.
Government: The federal government of the United States sets targets to help startups and small businesses. For example, one of the statutory goals is that 23 percent of prime contracts are given to small businesses (Source: https://www.sba.gov/contracting/contracting- officials/goaling).
Private Companies: Amazon is the largest private employer in Seattle, with over 25,000 employees (Source: Amazon.com).
Other Factors: Startup events, experienced mentors, and modern infrastructure enhance Seattle's ecosystem and help entrepreneurs grow their businesses.
Training in Washington, DC
The overall YTILI experience also included a three-day training at GMF headquarters in Washington, DC, on subjects including: leadership, a special "pitching to investors" session by Venture Capitalist Videesha Kunkulagunta, networking, and media training, as well as discussions with local investors and entrepreneurs to better understand U.S. and European  business ecosystems. The highlight was a visit to the State Department where we spoke with officials and discussed similarities and differences between the entrepreneurial ecosystems in the U.S. and Europe, as well as the programs currently strengthening the transatlantic relationship.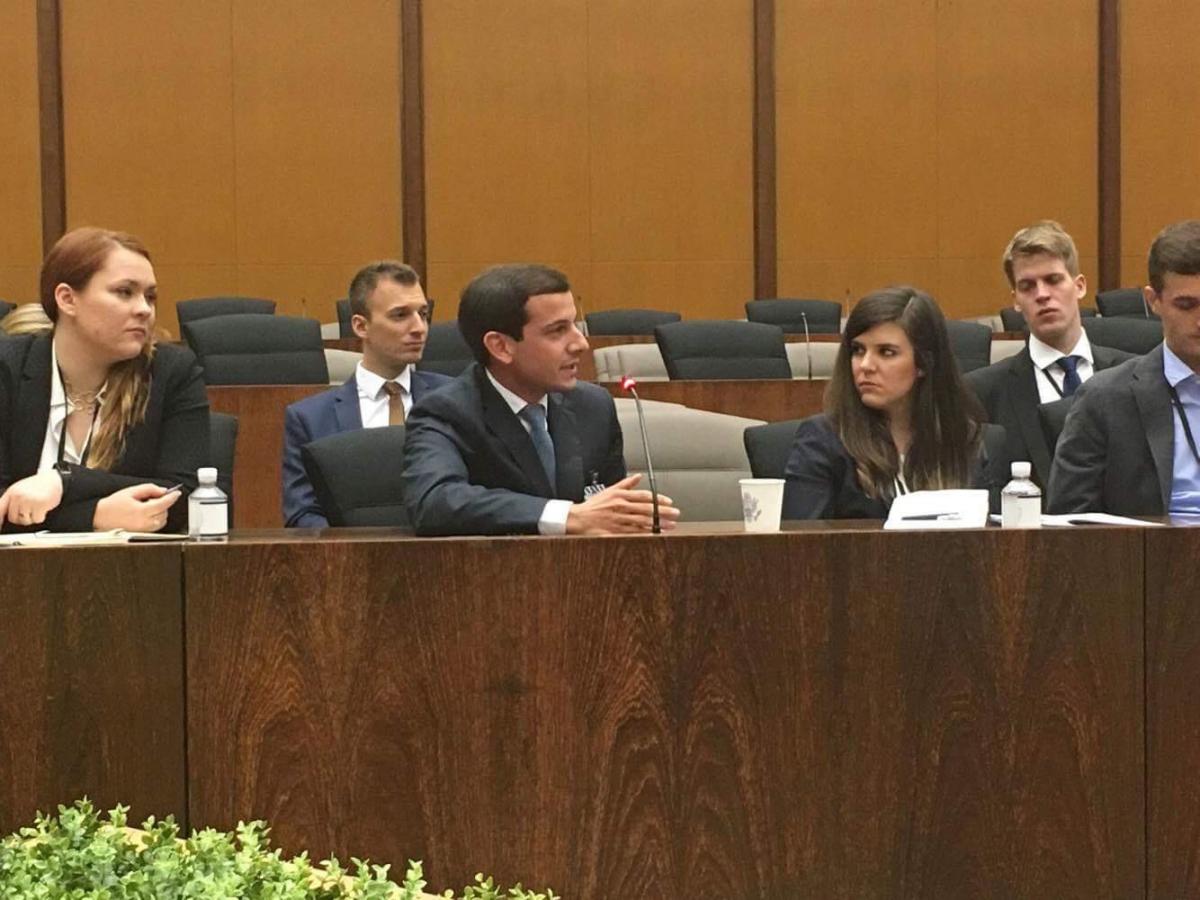 Discussion at the U.S. State Department
Following this discussion, I felt confident that the government of the United States still perceives Europe as an important economic partner. Even official figures show the significance of this relationship: "The United States and Europe represent one of the largest economic relationships in the world. In 2016, transatlantic trade averaged $3 billion a day. We are committed to building and sustaining strong relationships in Europe with governments, the private sector, and the next generation of leaders and innovators." (Source: State  Department Press Release http://bit.ly/2wgGcRJ).
After experiencing working and living in Seattle in a high-tech startup ecosystem and training in DC with entrepreneurs from the across the U.S. and Europe , I now understand better how the different components work together to create a thriving environment. As one of the co-organizers of Startup Europe Week in Cyprus, I am committed to using this knowledge to contribute more fully to the local ecosystem by engaging with its stakeholders. Let's strengthen the transatlantic relationship through entrepreneurship!
The views expressed in GMF publications and commentary are the views of the author alone.