Blog post
Democracy For Sale
October 29, 2019
Thinking about the United States as a European, it is hardly possible to avoid two concepts distinctly associated with the country—capitalism and freedom. Both are inscribed in their entrepreneurial spirit and form the very fabric of the "American dream." And yet, the full extent to which market forces have taken hold of the country, its society, and politics was something I was not aware of before I traveled to selected cities across the United States as a Marshall Memorial Fellow in March.
While across the Atlantic, Europe is often too entangled in regulatory measures to its most pressing challenges, the United States—embracing the innovative potential of capital—has a strong tendency to search for market-driven solutions in order to solve domestic challenges. While visiting five cities on the fellowship, I had many opportunities to observe how this plays out in everyday life, touching almost every aspect of the country's social, political, and environmental problems. Instead of regulating tech giants, open market competition is expected to remedy their effects on governance. Welfare and education policies are largely driven by the private sector and philanthropy fill in where the state leaves a vacuum. The cost of carbon emissions is being meticulous calculated, as is the cost of segregation and inequality. Prisons are being run by private companies as are reintegration programs for those who served their sentence and want to re-enter into society.
In order to get acknowledged in the United States, social and environmental grievances ultimately need a price tag. It is only when the price of inaction outweighs the price of action that change becomes possible. However, if there is no private-sector solution to challenges, often then there simply is no remedy at all.
Europe is headed in a similar direction. Although much more regulated through complex frameworks of  EU and national law, the private sector has become much more entangled with the public sector and continues to do so. Public-private partnerships are becoming increasingly important to drive change, overcome challenges, and fill in where various European states lack the resources to do so.
With the waning influence of political parties, party‐voter dealignment, and the increasing importance of movements that are neither "left" or "right," entrepreneurial political leaders fit right in.
At the same time, the extent to which market forces and managerial theories have influenced politics and the way public institutions are being set up and run seems on both sides of the Atlantic (e.g. under the New Public Management paradigm) to have formed a peculiar industrial-political complex that far exceeds the economic and financial sphere. There are a few examples of financing for political campaigns in the United States or the role of the armament industry in shaping the future of European security.
This is nothing really new. Politics has always been about balancing interests and power in one way or the other. Capital has always had a substantial share in this. What is striking, though, is the extent to which entrepreneurialism— as the tip of an iceberg in a foggy web of market forces and corporate interests has started shaping governance and democracy. Looking at recently elected democratic leaders, this seems to have systematically infused the highest echelons of politics and created a unique political version of entrepreneurialism. This comes after decades of perceiving the private sector as the silver bullet for a wide range of challenges countries face and its dynamics having lingered in the aisles of power for a considerable amount of time. It comes after years of letting the market influence political decisions and creating a unique political-economic fabric.
With the waning influence of political parties, party‐voter dealignment, and the increasing importance of movements that are neither "left" or "right," entrepreneurial political leaders fit right in. President Donald Trump or Austria's Chancellor Sebastian Kurz are perfect examples of this. For them, it is all about winning elections and maximizing their investments, influence, and power.
What is worrying is that, if it is being run like a business, democracy's very values are being exploited instead of embraced. This is a very dangerous development for the future of democracies.
For such leaders, taking responsibility for the rule of law, democratic institutions, and processes, and society as a whole becomes an outdated conception. Their "leader democracies" have the potential to alter the face of democracy itself and, if so, the enormous challenges ahead are to safeguard democratic values within systems and structures that are centered on and build around the right mix between leadership and representation. It then also becomes a question of how much exploitation democracy is able to deal with before the central values that shaped post-Second World War democracies on both sides of the Atlantic will be subjugated to political entrepreneurialism. To prevent democracy being eroded by such forces until it dissolves into a hollow framework of misrepresentation and institutions without civic life is equally relevant to the United States and Europe. Consequently, a substantial part of this discussion will then also need to be centered around the scope of partnerships between the private and public sectors.
What is clear is that political leadership is changing. To what extent this will affect democracy is uncertain. What is certain, however, is that the very soul of democracy is under the knife. As a new breed of entrepreneurial leaders continues to infuse politics with their tycoon-like leadership styles, they put democracies at risk. Democracy does not require an invisible hand, it requires representation, courage, and transparency. If we take democratic values seriously, this should stay our leaders' Number One priority.
---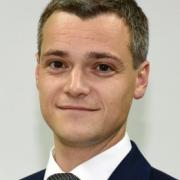 Lukas Wank is founder and director of Shabka, a young Austria-based strategic Think&Do-Tank focused on foreign, security and development policy as well as crisis management and civil society engagement. Prior to this he served as political advisor, conflict analyst, and policy officer for the Austrian Ministry of Defense with a regional focus on the MENA countries and the Western Balkans. He is an officer of the Austrian Armed Forces, has led a humanitarian operation into Libya in 2012 and served as political advisor to the Commander of the EU troops in Bosnia & Herzegovina from 2014-2016. Additionally, he currently lectures at the University of Applied Sciences BFI Wien and works as program manager for Global Responsibility, the Austrian platform for development and humanitarian aid.
I was born and raised on the Austrian side of the Alps-Adria region, also encompassing parts of Slovenia and Northern Italy. Against this geographical context and the fact that I was born into an international family with roots all over the world, I have always been keen on discovering the world in all its facets. What I really enjoy is challenging the complexity of what is happening around us and sparking that "Aha!" moment in others. As long as I can remember, I had an urge to involve, discuss and create. Through my work for Shabka I am combining all this different aspirations. Currently I am living and working in Austria's magnificent capital Vienna.
The views expressed in GMF publications and commentary are the views of the author alone.