In the News
Boring Election, Big Consequences
Fellow, Security and Defense Policy, Future of Geopolitics
Transatlantic Fellow, Europe Program
Angela Merkel triumphed as predicted in Germany, but the parliament shake-up could change the game.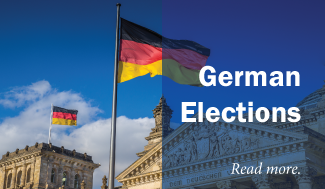 Elections over the past year have been anything but dull or predictable. But as Germans made their way to the polls on Sunday, two things were clear: The election had been an unexciting contest, and Chancellor Angela Merkel's party was undoubtedly going to win.
But the idea that Germany's election was "boring" misses the point. Even if the campaign lacked the drama of other contests, the consequence of the elections for Europe are undisputable – evident by the continued international interest, despite the lack of theatrics. Analysts and officials are rightfully taking the outcome seriously, no longer treating it with the same feigned disinterest given to the campaign.
U.S. News & World Report
Related Content