In the News
Germans Voted for Continuity, But Will Get Quite a Bit of Change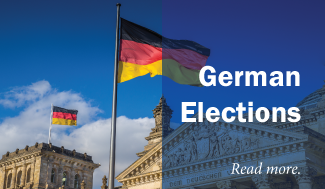 Germany has voted for stability and continuity — and thus for a fourth term of Chancellor Angela Merkel.
There was no desire for new leadership, no wind of change in Germany. Why should there be? The economy is chugging along with record employment numbers every month. The changes that Germans see in the world — terrorism, authoritarianism and a fraying world order — is the type of change they want to by protected from by someone who has proven to be able to do it: Angela Merkel. Three quarters of Germans voted for mainstream parties that support a market economy as well as liberal democracy, are pro-European and Atlanticist. And they voted for the protection and the security that Angela Merkel promised. "No experiments!", a slogan borrowed from the 1950s Chancellor Konrad Adenauer, was her battle cry during the last few weeks. Clearly, in Germany the center is holding.
Yet, while Germans did not vote for change, they will get it nonetheless. They will find themselves in a country that is more polarized and more difficult to govern.
The Hill
Related Content