In the News
Ten Things to Watch in the German Elections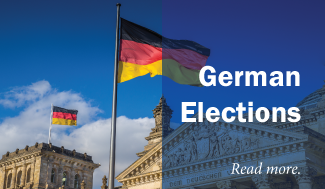 In another key European election this year, Germans will go to the polls in September. After a slow start, campaigning finally picked up this week with two televised debates among the key contenders. One of these pitted conservative Chancellor Angela Merkel against her main rival, Social Democrat leader and former European Parliament President Martin Schulz. Rather underwhelming on substance, the exchange effectively confirmed what polls have long been indicating: Merkel is all but certain to win a fourth term, while her challenger is further away than ever from projecting a credible alternative. If one were to judge by this debate alone, the results of the German election would appear to be a foregone conclusion.
Yet much more interestingly, another debate featured the leaders of five smaller parties that will all end up in the new Bundestag. Three of these harbor hopes of joining the next governing coalition, while two represent the increasingly vocal radicalism on the Left and on the Right. That second discussion was rich in content and controversy. It warned Germans that their current national election, and the politics emerging from it, may yet become one of the most turbulent in recent history.
The combination of volatile public opinion, multiparty dynamics, and coalition arithmetic makes this campaign much less predictable than political ratings suggest. A number of policy issues—from refugees to the diesel scandal—may yet take over campaign season with a vengeance. Foreign affairs, from Europe to the United States and from Russia to Turkey, have begun to shake up the race. Here are ten key aspects to watch as Germans head to the voting booths.
The American Interest
Related Content