Past Event
Detroit Opportunity Sites: Study Tour to Amsterdam, The Netherlands, and the Ruhr Region, Germany
October 19, 2015
to
October 22, 2015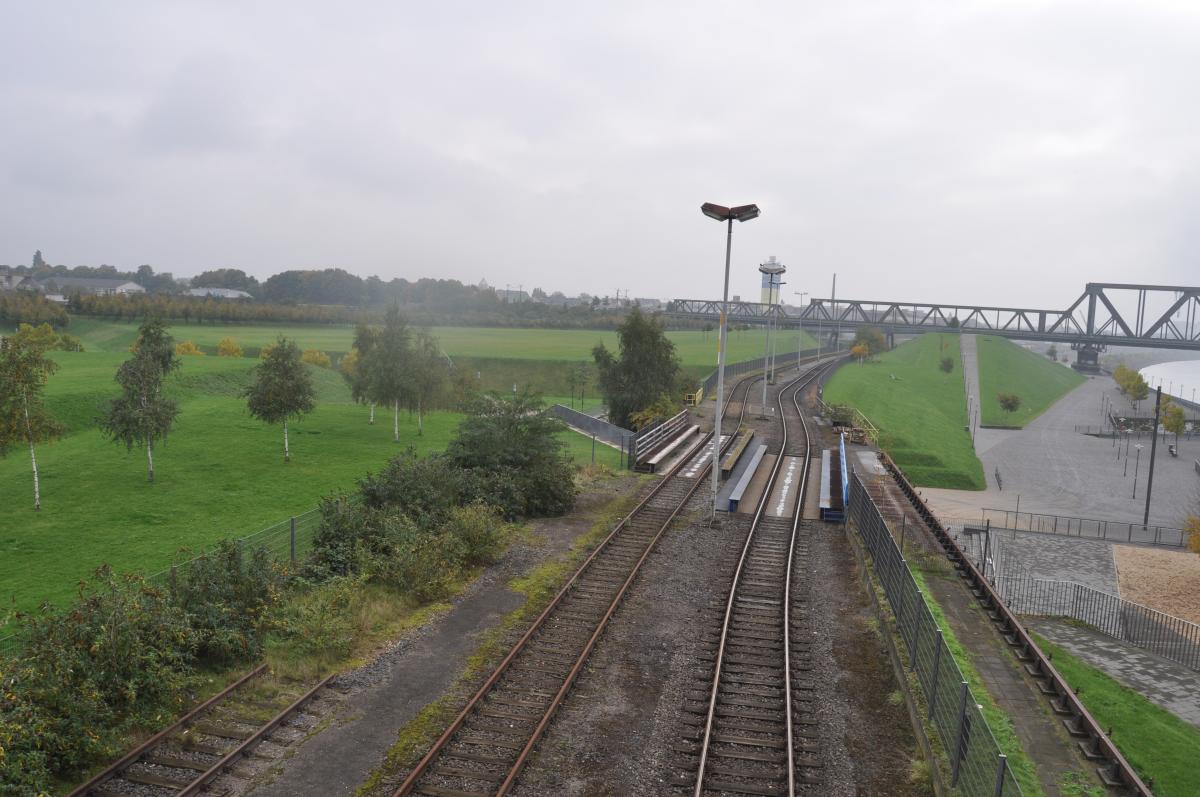 A View of Rhinepark in Duisburg
From October 19-22, 2015, The German Marshall Fund's Urban and Regional Policy Program hosted a four-day study tour to Germany's Ruhr region and to Amsterdam to explore innovative examples of industrial land reuse. Visits included Landscape Park in Duisburg, Krupp Gürtel in Essen, and De Ceuvel in northern Amsterdam. Participants from Detroit included representatives of Detroit Future City, DTE Energy, the Hudson Webber Foundation, LLC, the U.S. State Department, and the Michigan State Housing Development Authority.
From residential development to large networks of public parks, each visit exposed delegates to a potential reuse opportunity for Detroit's vacant industrial sites. The visit also gave participants an inside look at the institutional and financial support  that came together over a period of many years to make many of the projects a reality, as well as the ongoing challenges in maintaining these projects and getting new ones off the ground.
Study tour highlights include:
Zollverein: A former coal mine and coking plant that is now used for creative business and culture. Has become a UNESCO World Cultural Heritage Site and a major tourist destination.
Duisburg Landscape Park: A former ironworks adaptively reused to become a complex that now contains gardens, event spaces, climbing walls, a diving center, restaurants, and much more.
Rheinepark: A minimalist park built on a former brownfield that has reconnected the center of Duisburg with its waterfront.
Triple Z: A former mine facility now housing entrepreneurs and small manufacturing companies.
Thyssen-Krup: A former brownfield now used as the new corporate headquarters for ThyssenKrupp AG.
Mont-Cenis Academy: An energy exhibition hall and vocational training center that has become the new center of a small mining town called Herne.
De Ceuvel: A former brownfield that has been repurposed into an office park and exhibition center for cutting-edge energy and sustainability technology.
NDSM Waterfront: A large former shipbuilding warehouse now transformed in a small city of artisans and entrepreneurs.
This is the second event of the Detroit Opportunity Sites Initiative, which focuses on the challenges and opportunities of redeveloping industrial sites and properties through a select number of European and U.S. case studies. Further activities will focus on translating these ideas into ongoing reuse projects and opportunities in Detroit.
Additional photos from the trip are available on Detroit Future City's Website.
Detroit Opportunity Sites is made possible through the support of the Kresge Foundation