Past Event
Dialogues for Change 3.0: Energizing Implementation Through Integrated Urban Development Strategies
June 14, 2017
to
June 16, 2017
Karlsruhe
The German Marshall Fund of the United States (GMF)'s Urban and Regional Policy Program, with support from the German Federal Ministry for the Environment, Building, Nature Conservation and Nuclear Safety, through the Federal Institute for Research on Building, Urban Affairs, and Spatial Development (BBSR) and the Deutsche Gesellschaft für Internationale Zusammenarbeit (GIZ), continued the third iteration of the Dialogues for Change (D4C) initiative with a workshop in Karlsruhe. The D4C 3.0 program is developing a transatlantic network of cross-sector participants who are exploring cross-cutting themes critical to the successful implementation of integrated sustainable urban development projects. The focus of the workshop in Karlsruhe was to better understand and explore the role of equity and inclusion as critical element to the implementation of integrated sustainable urban development projects. 
Over the two days, representatives from the U.S. cities of Baltimore, MD, Charlotte, NC Pittsburgh, PA together with those of the German cities of Bottrop, Karlsruhe, Leipzig participated in peer learning sessions aimed at supporting participants in effectively implementing their projects in a context of rapid urban change, using through processes tools and strategies to incorporate the principles of equity and inclusion. Expert input, peer coaching, and strategic planning was used to advance the city projects and learning objectives.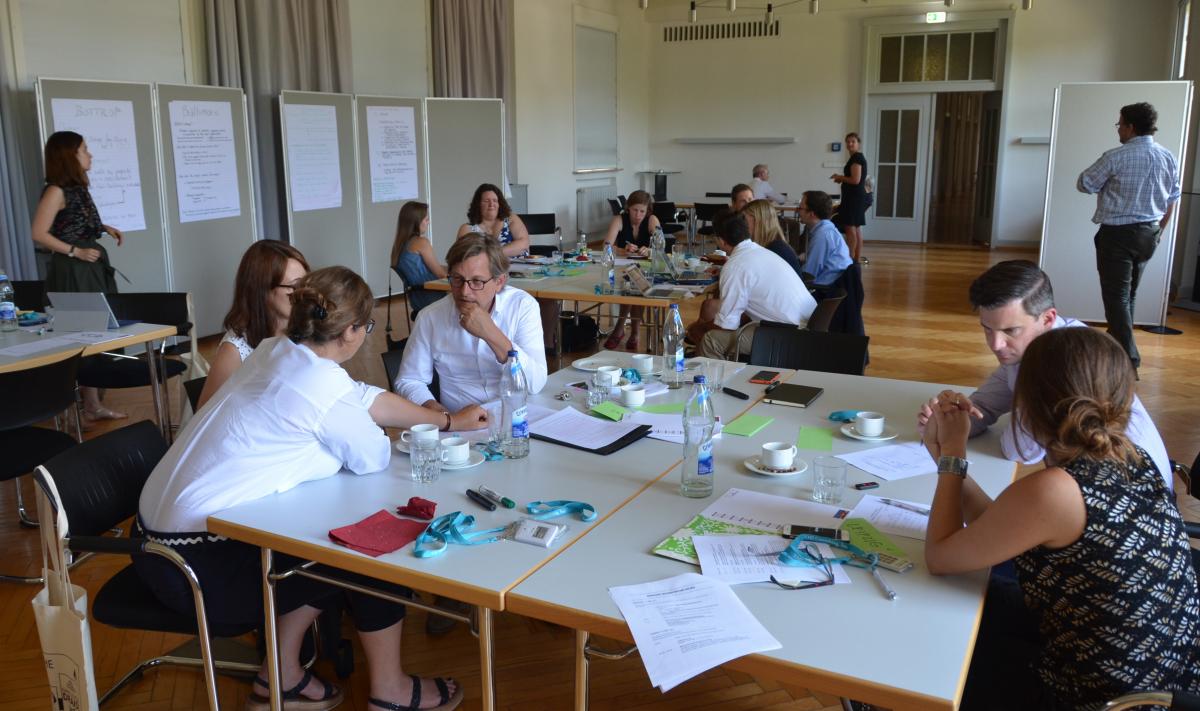 German and American D4C city teams discussing their stakeholders' perspectives on rapid urban change at the workshop in Karlsruhe.