Past Event
Friend or Foe? Transatlantic Partners and their Policies on Russia
October 23, 2019

|

6:00PM

to

7:30PM

CEST
Berlin
Speaker: Heather Conley, Senior Vice President, Center for Strategic and International Studies
When it comes to Russia, the transatlantic partners diverge on strategy. At the same time, Russia has increased its efforts to influence politics in Europe and the United States. Heather Conley joins us to discuss tactics of Russian interference and how they affect European strategic planning as well as the transatlantic relationship.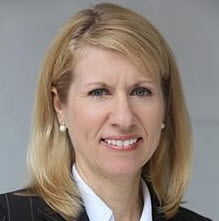 Heather Conley is senior vice president for Europe, Eurasia, and the Arctic and director of the Europe Program at the Center for Strategic and International Studies in Washington, DC. Prior to joining it as a senior fellow and director for Europe in 2009, Conley served four years as executive director of the Office of the Chairman of the Board at the American National Red Cross. From 2001 to 2005, she was deputy assistant secretary of state in the Bureau of European and Eurasian Affairs with responsibilities for U.S. bilateral relations with the countries of Northern and Central Europe.
Please RSVP via email to Elisabeth Winter at [email protected].
---
The Young Transatlantic Network of future leaders (YTN) is a GMF flagship initiative geared toward young professionals between the ages of 21 and 35. YTN brings together young leaders to engage critically on challenges facing Europe, the United States, and the transatlantic alliance. Since 2009, YTN has grown into a transatlantic network that includes over 2,300 young professionals from across various sectors.