Past Event
Japan Trilateral Forum, Brussels: 1st Edition
January 19, 2015
to
January 20, 2015
The inaugural Japan Trilateral Forum, an initiative of the German Marshall Fund of the United States (GMF) and the Japanese Mission to the European Union, was held from 19-20 January, 2015, in Brussels.
The forum convened 60 leading experts from the U.S., EU, and Japanese policy, business, and media community including Fumio Kishida, Minister of Foreign Affairs, Japan; Sung Kim, U.S. Special Representative for North Korea policy and Deputy Assistant Secretary for Japan and Korea, U.S. State Department; and Alexander Vershbow, Deputy Secretary General, NATO. Foreign Minister Kishida delivered a public address on the morning of the 20th.
Watch Foreign Minister Fumio Kishida's keynote address here.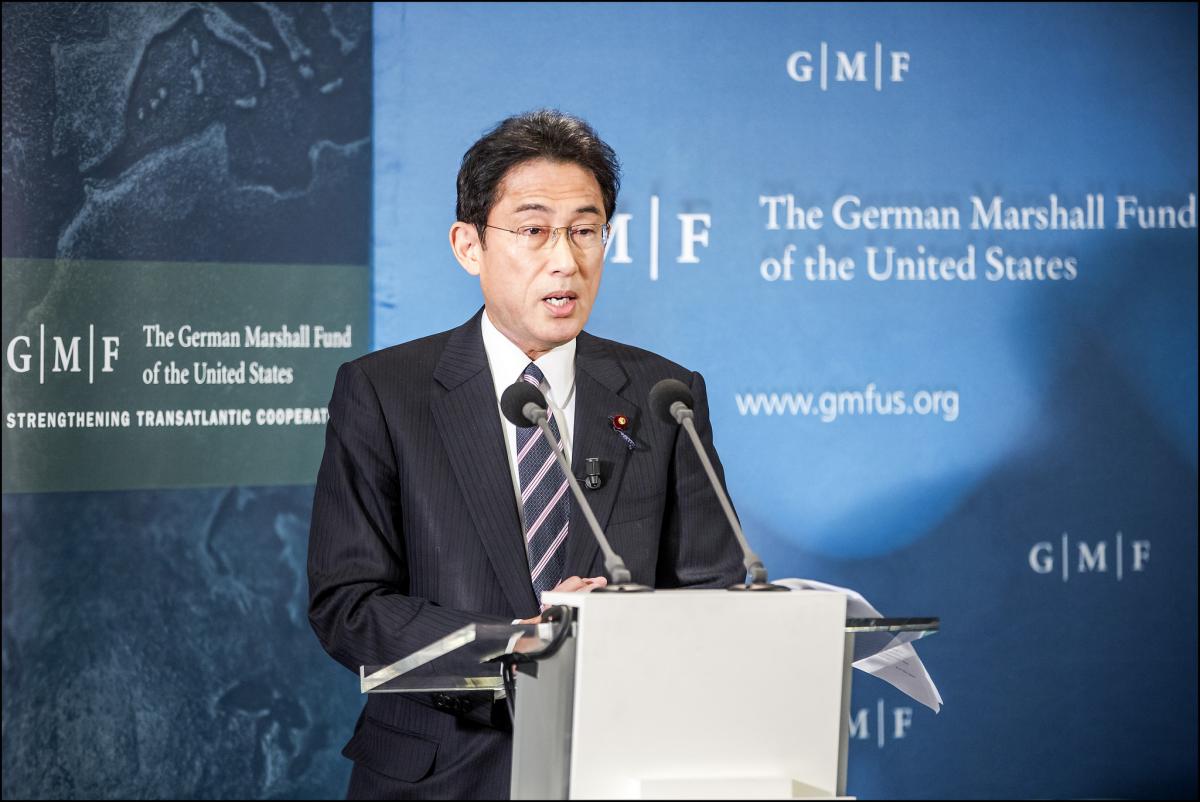 Sessions at the inaugural Forum included:
• Prime Minister Abe's Japan, the EU after the eurozone crisis, and the U.S. after the mid-terms- assessing the political context
• TTIP, TPP– priorities, competition, and shared goals in the emerging global trade order
• U.S. Policy in Northeast Asia: A conversation with special representative Sung Kim
• Security in the Asia-Pacific and European neighborhood–common challenges, mutual support?
• Stabilizing fragile states and regions – new prospects for cooperation
• The G7 and the G20, the World Bank and the AIIB, the dollar and the RMB – What to adapt to and what to defend in the global institutional order? 
• The Europe-Japan relationship and the alliances: How to strengthen trilateral cooperation, and its weakest leg, the Europe-Japan relationship? 
View the Storify here and the transcript of the speech here.
Listen to the Japan Trilateral Forum Brussels podcast that summarizes key points from the discussions.