Past Event
The Second Annual Women of Color in Transatlantic Leadership Forum: Diversifying Defense, Diplomacy, and Development
October 4, 2018

|

8:15AM

to

2:30PM

EDT
Washington, DC
The Second Annual Women of Color in Transatlantic Leadership Forum will convened over 80 distinguished women of color leaders from across sectors to discuss the foreign policy and national security issues most pressing to the transatlantic space, and to encourage women of color to continue pursuing opportunities to advance the international and transatlantic component of their leadership. 
The forum will opened with a Congressional Roundtable, featuring Congresswomen of Color who serve as leading voices on foreign affairs and national security issues in the U.S. Congress. The roundtable will be followed by three "power panels" in which women leaders distinguished in their fields will engage in dialogue on the Forum's three topics: defense, diplomacy, and development. Following a networking lunch, forum participants will participate in small groups for afternoon workshops on leadership development in the foreign policy sector. 
Please note, this event is invite-only. Please email Lucy Right at [email protected] with any questions. For information about event sponsorship opportunities, please email Reta Jo Lewis at [email protected].
Follow the discussion on Twitter using #DiverseVoicesinFP. To view the photos from this year's forum, please click here.
 
---
Forum Speakers
The Honorable Brenda L. Lawrence, Representative for the 14th Congressional District of Michigan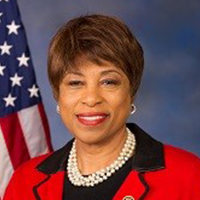 Congresswoman Brenda L. Lawrence was first elected to serve Michigan's 14th congressional district in 2014. She was re-elected in November of 2016, where she serves as a Senior Whip, Vice Chair of the Congressional Caucus for Women's Issues and Secretary of the Congressional Black Caucus. She is a member of the House Committee on Transportation and Infrastructure, where she also serves on the Subcommittee on Aviation, Subcommittee on Highway and Transit, and Subcommittee on Water, Resources and Environment.  She is also a member on the House Oversight & Government Reform Committee, where she serves on the Subcommittee on Government Operation. Congresswoman Lawrence holds a bachelor's degree in Public Administration from Central Michigan University and had a distinguished career with the U.S. Postal Service before she began her career in public service. The Congresswoman was elected Mayor of the City of Southfield in November of 2001 and became the first African American and the first woman to serve in that post. She previously served on the Southfield City Council, where she was elected President in 1999. She has also served on the Southfield Public School Board of Education as President, Vice President, and Secretary.
General Stayce D. Harris, Lieutenant General of the United States Air Force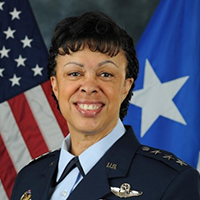 Lieutenant General Stayce D. Harris is the Inspector General of the Air Force, Office of the Secretary of the Air Force, Washington, D.C. In this capacity, she reports to the Secretary and Chief of Staff of the Air Force on matters concerning Air Force effectiveness, efficiency and the military discipline of active duty, Air Force Reserve and Air National Guard forces. General Harris is responsible for two field operating agencies: the Air Force Inspection Agency and the Air Force Office of Special Investigations. General Harris received a commission in the Air Force through the University of Southern California's Air Force ROTC program. She served on active duty until joining the Air Force Reserve in 1991. Her staff assignments include serving as a mobility force planner for the Deputy Chief of Staff for Plans and Operations and as the Individual Mobilization Augmentee to the Deputy Assistant Secretary of the Air Force. She has commanded an airlift squadron, an expeditionary operations group, an air refueling wing and a numbered air force. Prior to her current position, General Harris served as the Assistant Vice Chief of Staff and Director, Air Staff, Headquarters U.S. Air Force, Washington, D.C.
Ambassador Linda Thomas-Greenfield, Senior Counselor at Albright Stonebridge Group; Distinguished Resident Fellow in African Studies at the Institute for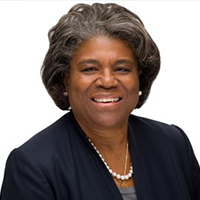 the Study of Diplomacy, Georgetown University
Ambassador Linda Thomas-Greenfield is a Senior Counselor at Albright Stonebridge Group (ASG), where she draws on her long and distinguished career as a U.S. diplomat to help the clients of ASG's Africa practice. Ambassador Thomas-Greenfield is also a Distinguished Resident Fellow in African Studies at the Institute for the Study of Diplomacy at Georgetown University Walsh School of Foreign Service. Previously, she served as the U.S. Assistant Secretary for the Bureau of African Affairs (2013 – 2017). In this capacity, Ambassador Thomas-Greenfield led U.S. policy toward sub-Saharan Africa, with a focus on peace and security, democracy and governance, economic empowerment and investment opportunities. Prior to this appointment, she served as Director General of the Foreign Service and Director of Human Resources where she oversaw all personnel functions for the U.S. Department of State's 70,000-strong workforce. Ambassador Thomas-Greenfield's distinguished Foreign Service career includes an ambassadorship to Liberia (2008-2012) and postings in Switzerland (at the U.S. Mission to the United Nations), Pakistan, Kenya, The Gambia, Nigeria, and Jamaica. Her Washington postings include the Bureau of African Affairs, where she served as Principal Deputy Assistant Secretary, and the Bureau of Population, Refugees and Migration, where she served as Deputy Assistant Secretary. 
Dr. Karen Donfried, President of the German Marshall Fund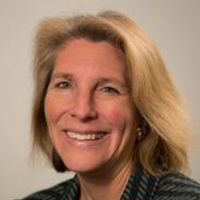 Dr. Karen Donfried assumed the leadership of the German Marshall Fund as president in April of 2014. She was most recently the special assistant to the president and senior director for European affairs on the National Security Council at the White House. In this capacity, she was the president's principal advisor on Europe and led the interagency process on the development and implementation of the president's European policies. Prior to the White House, Donfried served as the national intelligence officer (NIO) for Europe on the National Intelligence Council. Donfried first joined GMF in 2001 after having served for ten years as a European specialist at the Congressional Research Service. From 2003 to 2005, she was responsible for the Europe portfolio on the U.S. Department of State's Policy Planning Staff. Her second term of service at GMF was 2005 to 2010, first as senior director of policy programs and then as executive vice president. Donfried received the Cross of the Order of Merit from the German Government in 2011, became an officer of the Order of the Crown of Belgium in 2010, and received a Superior Honor Award from the U.S. Department of State in 2005 for her contribution to revitalizing the transatlantic partnership. 
Ann Mei Chang, Author of Lean Impact; Nonresident Fellow, Global Economy and Development Program, Brookings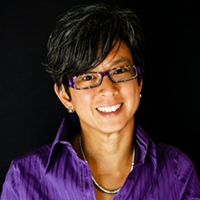 Ann Mei Chang is author of LEAN IMPACT: How to Innovate for Radically Greater Social Good and was previously Chief Innovation Officer at USAID. At USAID, Chang served as the first Executive Director of the U.S. Global Development Lab, engaging the best practices for innovation from Silicon Valley to accelerate the impact and scale of solutions to the world's most intractable challenges. She was previously the Chief Innovation Officer at Mercy Corps and served the U.S. Department of State as Senior Advisor for Women and Technology in the Secretary's Office of Global Women's Issues. Prior to her pivot to the public and social sector, Chang was a seasoned technology executive, with more than 20 years' experience at such leading companies as Google, Apple, and Intuit, as well as at a range of startups. She formerly served as Senior Engineering Director at Google, where she led worldwide engineering for mobile applications and services. Chang currently serves on the boards of BRAC USA and IREX, is a nonresident fellow at the Brookings Institution, and is a visiting fellow at the Center for Global Development. She earned a Bachelor of Science degree in Computer Science from Stanford University, is a member of the Aspen Institute's Henry Crown Fellows' class of 2011, and was recognized as one of the "Women In the World: 125 Women of Impact" by Newsweek/The Daily Beast in 2013.
Dr. Mona Mourshed, Senior Partner & Head of Global Social Responsibility, McKinsey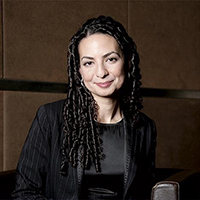 Dr. Mona Mourshed leads McKinsey's global social-responsibility agenda, where she oversees the firm's efforts to ensure responsible work that addresses environmental, social, and governance issues. In 2014, Mourshed became the founding CEO of Generation, a nonprofit founded by McKinsey to tackle global youth unemployment. It was inspired by the groundbreaking research she had led into the journey from education to employment and is the largest global program by annual volume that trains and places youth in jobs. Mourshed is also the CEO of McKinsey.org, a new nonprofit founded by McKinsey to have lasting and substantial impact on complex social challenges. In 2007, Mourshed founded McKinsey's education service line, which she led until 2017, serving school systems and vocational and higher-education institutions to improve students' learning outcomes, their chances of finding jobs, and their day-to-day lives. She was also a founding member of McKinsey's Dubai office in 2000 and was the first woman elected partner in the region. Mourshed was selected as one of Fortune magazine's "40 under 40", serves on the board of governors of the International Baccalaureate Organization, is a board member of New America Foundation, and a member of the global advisory council for Teach for All. She also holds membership of the Council on Foreign Relations. Mourshed previously served on the board of governors of Junior Achievement Worldwide and was a member of the World Economic Forum Global Agenda Council on Education. 
Caroline T. Nguyen, Managing Director, Europe, Asia, Pacific, and Latin America, Millennium Challenge Corporation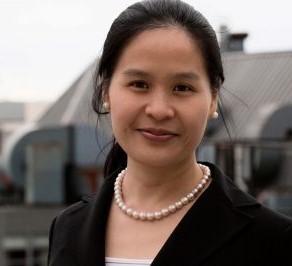 Caroline T. Nguyen serves as Acting Deputy Vice President for Europe, Asia, Pacific, and Latin America (EAPLA) programs, overseeing the teams responsible for the Millennium Challenge Corporation's relationship with partner countries and compact operations outside of Africa. In this role, Nguyen provides oversight and guidance for the development and implementation of multi-million dollar capital investments and policy reforms to ensure achievement of program objectives and adherence to MCC principles of partnership. Nguyen joined MCC after working with the management consulting firm McKinsey & Company in Southeast Asia, where she advised governments and companies on topics related to infrastructure, education and economic regulation across the region. Earlier in her career, Ms. Nguyen served in the Office of Legal Policy at the U.S. Department of Justice, where she advised on and negotiated policy proposals relating to national security and criminal law matters, and worked with the White House on federal judicial nominations. Nguyen holds a Bachelor of Arts in Social Studies from Harvard College, a Master in Public Affairs from Princeton University's Woodrow Wilson School of Public and International Affairs, and a Juris Doctor from Columbia Law School. 
Tiffany Cross, Managing Editor, Curator, and Publisher of The Beat DC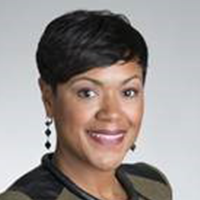 Tiffany D. Cross is the Co-Founder, Managing Editor and Curator of The Beat DC, a political platform highlighting the diversity that leads the nation's capital. Having navigated the beltway for nearly two decades, Tiffany is the missing voice in the discourse on the politics of today. Under Tiffany's leadership, The Beat DC has quickly expanded its circulation, building a base of tens of thousands of daily readers that includes Members of Congress and Capitol Hill staffers, current and previous administration officials, government relations professionals as well as influencers across the country from activists, state and local elected officials to CEOs and c-suite executives. She also co-hosts The Beat DC podcast with political commentator Jamal Simmons. Tiffany's broad experience across media and policy includes a Senior Advisor at the National Education Association (NEA). Previously, Tiffany served as the Manager of News and Public Affairs, and the Liaison to the Obama Administration, for BET Networks. Prior to that she served as Director of Communications at brilliant corners Research and Strategies, where she worked closely with the company's president, Cornell Belcher. She cut her teeth in media at CNN where she worked as an Associate Producer covering Capitol Hill. Born in Cleveland, Ohio, Tiffany left at a young age and moved to Atlanta, Georgia where she attended Clark Atlanta University majoring in Mass Communications with an emphasis on radio, TV, and film. Tiffany is a proud member of the National Association of Black Journalists.
Dr. Wanida Lewis, Economic Evaluation Analyst, Secretary's Office of Global Women's Issues, U.S. Department of State; Marshall Memorial Fellowship Alumni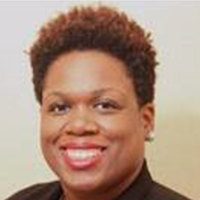 Wanida Lewis, Ph.D. is a food scientist whose focus is on creating outreach programs that will enhance women's participation in agriculture through developing economic empowerment opportunities.  She completed her Bachelor of Science degree in Chemistry at Saint Augustine's University, a Master's degree in Analytical Chemistry from North Carolina Central University and a doctoral degree in Food Science from North Carolina State University.  Wanida is a recipient of the German Marshall Fund of the United States Marshall Memorial Fellowship and the American Association for the Advancement of Science (AAAS) Science and Technology Policy Fellowship, among numerous others.  Upon completion of her doctoral degree in 2013, the Dr. Wanida E. Lewis Food Science Fellowship Program Endowment was announced in her honor at North Carolina State University for her groundbreaking doctoral research in peanut science and her dedication to mentoring students of color in the sciences. Prior to joining the Department of State, Wanida worked as an R&D scientist at General Mills, Inc. in Minneapolis, Minnesota.  Dr. Lewis resides in Washington, DC working in the Economic and Business Affairs Bureau (EB), Office of Agricultural Policy at the Department of State as an AAAS Science and Technology Policy Fellow.  In EB, Wanida contributes to the policy making process by advocating for science-based decisions to create efficient and effective agricultural policies.
Sharon Stirling, Deputy Director, Asia Program, The German Marshall Fund of the United States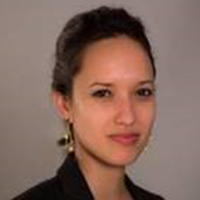 Sharon Stirling is deputy director for GMF's Asia Program. In this role, she coordinates the day-to-day running of the program and oversees its annual budget of more than a million dollars. Stirling manages GMF's Japan portfolio, which includes annual U.S.-Japan-Europe forums: the Trilateral Forum Tokyo and Japan Trilateral Forum, a renowned leadership development initiative for mid-career professionals from major democracies called the Young Strategists Forum, and high-level workshops and seminars in Brussels, Berlin, and Washington, DC. She also manages GMF's developing portfolio of work on Southeast Asia, including the Southeast Asia Trilateral Forum, and oversees research products on transatlantic cooperation on a rising Asia. Prior to joining GMF, she was a TV news producer for NHK, Japan's public broadcasting organization. Serving at NHK's bureau in Washington, DC, her assignments included the U.S. State Department, the 2008 presidential election, and the 2008 global financial crisis. Stirling was born in the Philippines, spent ten years in Japan, four years in Taiwan, and a year in China, and has traveled extensively in Asia. She graduated magna cum laude from Georgetown's School of Foreign Service.
Dr. Mischa Thompson, Policy Advisor at the U.S. Commission on Security and Cooperation in Europe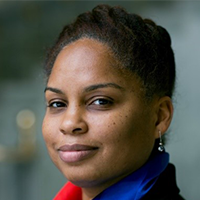 Dr. Mischa E. Thompson is a Policy Advisor at the U.S. Commission on Security and Cooperation in Europe (CSCE, also known as the Helsinki Commission). In her role, Dr. Thompson works with both the Helsinki Commission's Congressional Members and the Department of State on OSCE matters with a focus on Western Europe, including the European Union. As a specialist in intergroup relations, Dr. Thompson also advises the OSCE Parliamentary Assembly Special Representative on Anti-Semitism, Racism, and Intolerance and Commissioners on security, economic, and human rights issues related to diverse populations in the OSCE region. Dr. Thompson also serves as the liaison to bipartisan initiatives co-founded by the Commission that focus on inclusive societies, including the Transatlantic Minority Political Leadership Conference (TMPLC) and the Transatlantic Inclusion Leaders Network (TILN). Prior to being appointed to the Commission, Dr. Thompson served as a Professional Staff Member and Congressional Fellow within the U.S. House of Representatives and U.S. Senate, where she worked on human rights, foreign policy, appropriations, trade, economic development, and security issues. A former Fulbright Scholar to Germany and a prestigious National Science Foundation, German Marshall Fund, and AAAS/APA Fellow, Dr. Thompson holds a Ph.D. from the University of Michigan and B.S. from Howard University.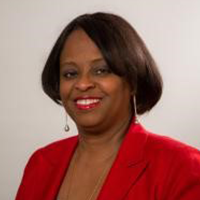 Reta Jo Lewis, Esp., Senior Fellow and Director of Congressional Affairs at the German Marshall Fund
Reta Jo Lewis is the German Marshall Fund's (GMF) director of Congressional Affairs. Lewis joined GMF in January 2015 as a senior fellow with Transatlantic Leadership Initiatives (TLI). Previously, she served as the State Department's first-ever Special Representative for Global Intergovernmental Affairs, under Secretaries of State Hillary Clinton and John Kerry from 2010-13. Prior to the State Department, Lewis served in senior positions in the public and private sectors, including political appointments in the Clinton administration. She was the director for Business Outreach for the Obama-Biden Transition Team. She served as the vice president and counselor at the U.S. Chamber of Commerce. Lewis was the special assistant to the president for political affairs in the Clinton White House from 1993-95 and the director of the Northeast and Southern Regions. She was of counsel at Edward Widman Palmer LLP prior to joining the Obama administration, and a 2014 mayoral candidate in Washington, D.C. Lewis holds a bachelor's degree in political science from University of Georgia, a master's degree from American University, and a J.D. from Emory University.