Alumni Leadership Action Projects
GMF firmly believes that at the heart of transatlantic relations lies the collaborative force of individuals. It is to this force that we now turn for new forms of collaboration that will adapt transatlantic relations to the priorities of a new century, and we have set up a special fund to start up such forms for scalability.
GMF invites leaders in its alumni network to submit project proposals in four focus areas:
Future of Democracy
Our democracies have long been under stress, with populist and national movements stoking divides across and within nations, and authoritarian actors challenging our systems through cyber-attacks and disinformation campaigns. While this state of affairs can be linked to a variety of country specific issues, a few factors can be observed on both sides of the Atlantic: a disenchantment with traditional political actors; a clash between expectations of what democracy should provide and realities of what it can deliver; and perceived inability of current political systems to address critical social and economic issues, such as precarity of employment, increased digitalization, and their impact on labor market structures. All this is compounded by growing disregard for accountability, political pluralism, and civil rights.
GMF encourages its alumni to develop projects which:
Facilitate a better understanding of what a 21st century democracy and social contract should deliver
Help increase citizens' trust in public institutions and their leaders
Foster citizens' trust in each other
Engage younger generations as equal partners in the efforts to strengthen democracy
Citizen Diplomacy
Citizens can interact across borders with greater efficiency than at any other point in history. They can enter instant communication, share screens, opinions, and ideas, form networks, and co-create or exchange solutions. They can pool their resources together, support each other, and engage in collective efforts. Whatever the degree of collaboration, those causes, organizations, and individuals who have tapped this new reality have benefited tremendously, but many have missed out on the opportunity, because they lack the awareness and connectivity. GMF alumni are uniquely positioned to help with these deficiencies and serve as citizen diplomats, bringing other leaders in their community to transatlantic collaboration.
GMF encourages its alumni to develop projects which:
Promote the benefits of transatlantic relations at local and/or region level and increase youth participation in this sphere
Pilot solutions to swiftly mobilize the GMF leadership network around pressing contemporary issues
Create volunteer expert pools to assist those alumni who are civically engaged in less well-resourced communities
Gather and convert the crisis management experience of the GMF alumni into a best practice and knowledge repository for similar future situations
Identity and Inclusion
The need for diverse and inclusive leadership has never been clearer, as Europe and the United States strive to strengthen social cohesion and to leverage the innovation and creativity of diverse teams in a highly competitive global environment. On both sides of the Atlantic, we continue to witness tensions that underscore the need to reverse trends of social fragmentation and scale up successful models of inclusion. A failure to do so may intensify tensions across such diversity markers as race, ethnicity, faith, and gender. Making sure the full range of stakeholders are represented, effectively utilizing resources to equitably serve populations, and ensuring inclusive leadership skills for next generation leaders is a must especially in current context of the pandemic overloading existing societal fractures.
GMF encourages its alumni to develop projects which:
Support and advocate for vulnerable groups at community and transatlantic level
Bring approaches and research to tackling polarization within U.S. society
Advocate and offer solutions to achieve equity and inclusiveness in the workforce
Bring approaches and research on achieving inclusive economy in terms of access to healthcare, services, local food growing, affordable housing, etc.
Business and Society
As we enter the third decade of the 21st century, the transatlantic bond is frayed and under threat. The health crisis of the global coronavirus pandemic took too great a toll on our lives and had a devastating effect on our economies; it exacerbated existing challenges of digitalization and automation, climate change and resource scarceness, rising populism and misinformation campaigns, as well as equity and inclusion gaps. Our liberty and wellbeing are built on a shared set of values: human rights and liberties, democracy and inclusion, free enterprise and fair competition, open societies and trade. These values are deeply interconnected with the success of the transatlantic alliance and enshrined in the Marshall Plan. To turn the crisis into a catalyst for positive change, we need a new social pact and new ways in our political economies. The business community must be a partner with government and civil society to chart a new way forward. 
GMF encourages its alumni to develop projects which: 
Explore the roles that corporate leaders play in shaping 21st Century Leadership Strategies that are creating a positive societal impact, while driving profitability and growth
Advance learning and expand equitable workforce readiness and job creation
Analyze and showcase transatlantic best practices in U.S. and European companies that fulfill and expand environmental, social, and governance criteria
Create an understanding of the impact of the coronavirus crisis on small and medium sized businesses and showcase successful mitigation strategies
Request for Proposals
GMF is pleased to announce that this year's call for applications is now open.
Criteria for Selection
Proposals will be judged on how they address one of the four focus areas and the respective priorities. Special consideration will be given to proposals demonstrating collaboration efforts across the Atlantic as well as to initiatives based on partnerships across the GMF alumni network. Proposals should include details of matching funds or resources equivalent to the amount to be provided by GMF. Particular attention will be given to innovative or creative proposals that break new ground for the alumni network.
The KfW Development Bank partnership
With the ongoing partnership between GMF and the German Federal Government through the KfW Development Bank to foster leadership in Armenia, Georgia, Moldova, and Ukraine, alumni who are residents of these countries are strongly encouraged to apply for Alumni Leadership Action Projects.
Resources Offered and Requirements
Successful applicants will be awarded mini grants of up to $5,000 USD, which they will have to expend by December 31, 2021. They will be asked to create a short video to introduce their project to the alumni community, do informal check ins with their program officer, and submit an end of the project report.
Application procedure
GMF recommends that you download and fill out the project narrative and budget proposal forms ahead of finalizing your application via our online portal below. Please feel free to visit the portal beforehand to familiarize yourself with the questions you will have to answer there, but our recommendation is that do the actual application in one sitting, rather than several.
If you have any questions regarding the application process or would like to receive feedback on your idea, please feel free to contact Maria Florea at [email protected]  
Decisions
GMF will consider all applications submitted by February 28, 2021.
Winning proposals will be announced by March 28, 2021.
Funders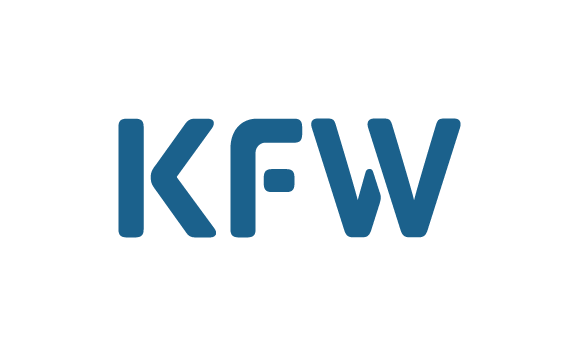 Alumni Leadership Council 
 
To become a part of this movement - Invest in yourself and your fellow alumni by joining GMF's Alumni Leadership Council or making a charitable contribution.