Started in 1982 as the Multiplikatoren Seminar (Multiplier Seminar) and co-sponsored by the German Marshall Fund and the Armed Forces Office of the German Defense Ministry, the annual Manfred Wörner Seminar brings together 30 young Americans and Germans to examine German and European security policy and to discuss U.S.–German and U.S.–European security interests. The seminar serves to deepen understanding between participants from both countries and offers an excellent opportunity to broaden professional networks and horizons. The ten-day program takes place each year in May or June, and consists of briefings and dialogues with senior security experts and practitioners and site visits. The seminar begins with an introductory briefing in Washington, DC and ends with debrief in Berlin.
For more, please select the appropriate link to the right. If you have any questions, please contact [email protected].
This program is made possible thanks to the strategic partnership of:
With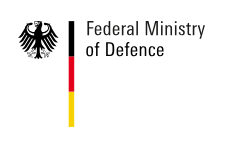 And individual donations from people like you.

Thank you!
Expert Spotlight
Deputy Director, Leadership Programs
Head of Membership & Development, Leadership Programs
Most Recent Content