Serbian Center for Free Elections and Democracy Supports Transparency and Accountability
Until recently, Serbian citizens seeking information on their local governments were confronted with a lack of available data. Although many municipalities in Serbia maintained a web presence, this information was not published there, and no centralized, national database of the thousands of people carrying out work in local administrations as elected or appointed officials existed. The inaccessibility of this information posed challenges to citizens, to media, and to potential investors interested in exploring opportunities in local communities.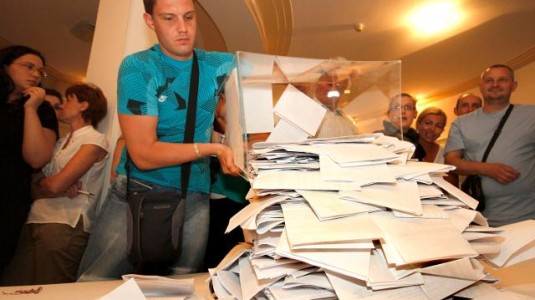 In response to this deficit of data, the Center for Free Elections and Democracy (CeSID) approached BTD for support to create the first-ever Directory of Local Governments in Serbia. The Directory was designed and launched as an online database comprising results of local elections, compositions of local ruling coalitions, statistics on the educational backgrounds, genders and ages of councilors, and details on all elected and appointed individuals and bodies involved in creating local community policies and executive local power. To gather the data, CeSID signed a protocol of cooperation with the Ministry for State Administration and Local Self Government, and worked with municipal institutions, municipal electoral commissions, and local councilors.
Since its launch in mid-2009, the Directory has allowed citizens from municipalities all over Serbia a comprehensive overview of their representatives, including parties with which elected officials would be willing to cooperate. The database has supported the political accountability of local officials and parties to their electorate. The Directory has also been extensively used by local and national media, as well as representatives of the international community and organizations, especially those interested in providing development assistance to some of the local communities in Serbia. The numbers speak for themselves: in 2010 alone, the Directory had over 300,000 unique visits, indicating that it had hosted a new visitor every 30 seconds of every business hour of every week day.
Visit the database at http://direktorijum.cesid.org/