The Migration Strategy Group on International Cooperation and Development
MIGRATION STRATEGY GROUP 2018–2019
The Migration Strategy Group on International Cooperation and Development (MSG) is an initiative of The German Marshall Fund of the United States, the Bertelsmann Foundation, and the Robert Bosch Foundation. The MSG brings about 25–30 representatives from different German ministries and other relevant actors together at regular intervals, to discuss current migration-related foreign and development policy issues. From 2018 to 2019, the MSG will focus on the phenomena of "mixed migration" flows and whether it is possible or sensible to attempt to disentangle them — particularly focused on cooperation with countries of Sub-Sahara Africa. 
TOPIC   
Currently, movements to Europe and Germany can be characterized as mixed migration, in that they include both people seeking protection from persecution as well as people who leave their homes in search of better economic opportunities. Although both groups frequently use the same routes and means of transportation, their motivations and legal status are different and can change before they reach a destination country. The current policy system for migration and refugee-protection is not equipped to adequately handle the nature or scale of mixed migration. In order to better address mixed migration to Europe and Germany, changes and updates to the current protection and migration management systems are necessary.
GOALS
The current round of the MSG will discuss how migration-related foreign and development policy can contribute to addressing the phenomenon of mixed-migration. A particular emphasis will be placed on the cooperation with African countries and discussions will include perspectives from origin and transit countries. Among others, the following questions will be considered:
Is a disentanglement of mixed migration movements — that is, the distinction between those seeking protection and those that migrate for other reasons — realistic and sensible?

What innovative approaches for the disentanglement of mixed migration flows are currently in place or just beginning to emerge in Germany or abroad?

Where, how, and at what stage of migration movements are these solutions practical, and how have they contributed to the improvement of the situation?

How can alternative options for asylum seekers and refugees be created near their home countries?

What are the chances and risks up to this point, and what are possible new forms of cooperation with partner countries, including in the economic sector and through training partnerships?

Which concrete courses of action are available to German politicians and stakeholders in other sectors?
FORMAT
The MSG aims to develop solution-oriented policies for questions related to the external dimension of migration policy, encourage the thinking and critical reflection processes of participants, and promote network-building between government ministries and other relevant sectors. This is achieved by:
An innovative and participant-oriented dialogue process with policymakers that encourages out of the box thinking

Networking and exchange across policy disciplines, administrative levels, regions, and societal sectors

Collaborate development of concrete policy options for Germany policymakers, drawing on concrete examples from Germany and abroad

Inputs by the project team from on-site research trips to the Western Balkans and Nigeria
All sessions will be held under the Chatham House Rule. The participative development of policy options in a non-partisan, trustful environment which takes into account experiences and good practices, provides a unique platform for solution-oriented thinking and ideally contributes to better policy making.
The current MSG round builds follows two previous project cycles. From 2013 to 2015, the MSG focused on the theme of labor migration and global competitiveness. From 2016 to 2017, it focused on the issue of policy coherence in Germany's external migration policy.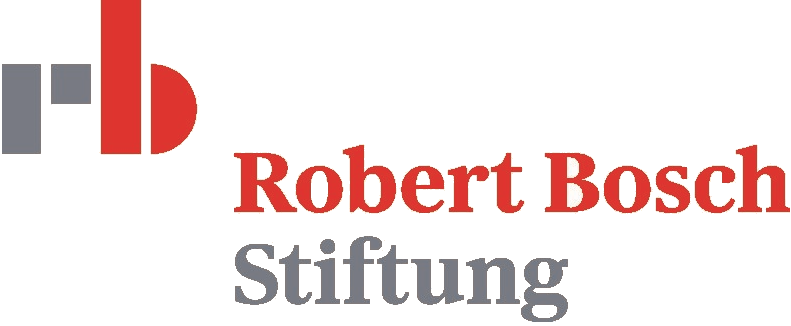 Most Recent Content