Press release
Helmut Schmidt Fellowship 2019 Awarded to Dr. Markus Kaim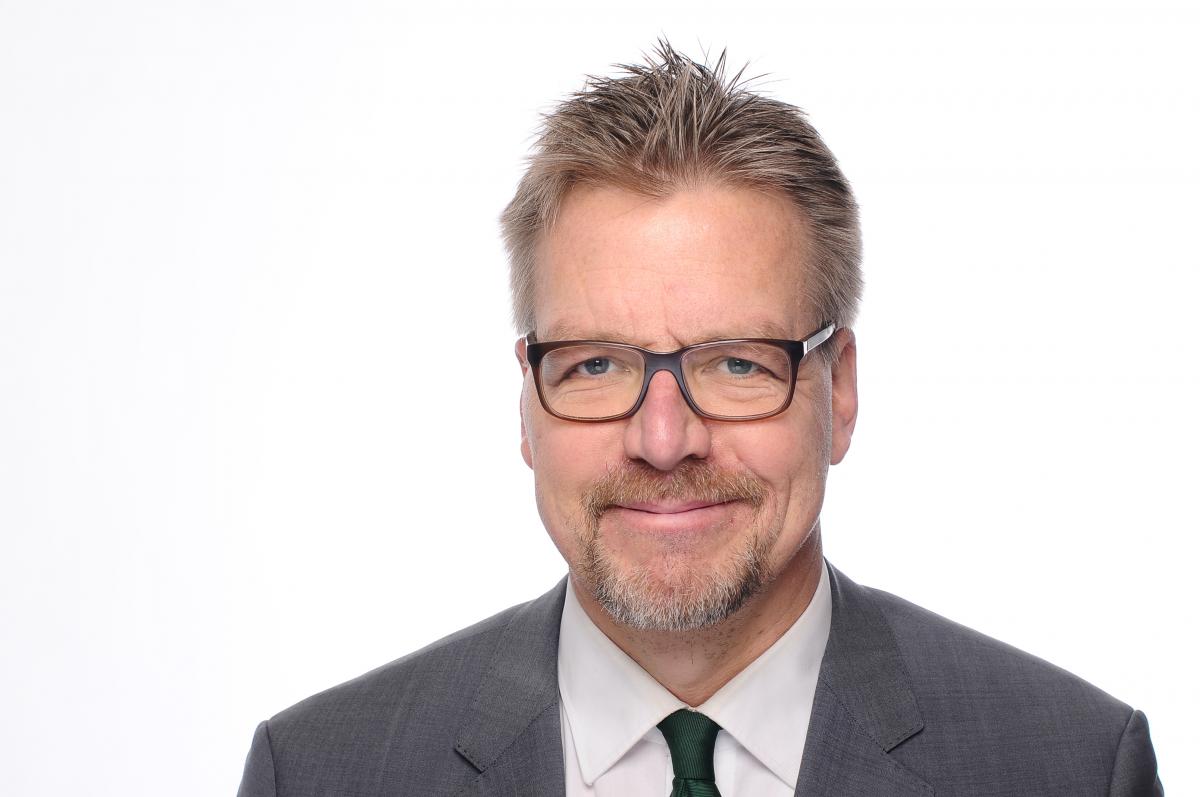 WASHINGTON, DC – The German Marshall Fund of the United States (GMF) and the ZEIT-Stiftung have awarded the Helmut Schmidt Fellowship 2019 to renowned international security and transatlantic relations expert Dr. Markus Kaim. This prestigious position commemorates the life, service, and legacy of global statesman Helmut Schmidt by supporting the work of an individual who has shown excellence in the academic and policy spheres through commitment to advancing the transatlantic relationship and European integration.
Presently, Kaim is a senior fellow with the International Security Program (ISP) at the Berlin-based think tank the German Institute for International and Security Affairs (SWP). His main areas of expertise are German defense and security policy, the transatlantic security relationship and NATO. SWP conducts applied oriented research on the basis of which it then advises Germany's parliament and federal government, as well as the European Union, NATO, and the United Nations, on foreign and security policy issues.
Kaim is an adjunct professor at the Department for Political Science, University of Zurich and a guest instructor at the Hertie School of Governance in Berlin. From July 2018 to August 2018, he was a visiting scholar at the Institute of European, Russian, and Eurasian Studies, Carleton University, Ottawa.
Born in Neuss, a city in North Rhine-Westphalia known as one of Germany's oldest cities, Kaim received his post-doctoral degree from the Faculty of Social and Behavioral Sciences at the Friedrich-Schiller-Universität Jena. He defended his doctoral thesis in political science from the Faculty of Philosophy at Rheinische Friedrich-Wilhelms-University in Bonn in 1998.
During the time of his Helmut Schmidt Fellowship, Kaim will examine the role of the EU in world politics and transatlantic relations, under the theme "European Strategic Autonomy – Prerequisites, Possibilities, Consequences." "I am looking forward to be part of Washington´s GMF team as the Helmut Schmidt Fellow of the ZEIT-Stiftung and the German Marshall Fund," said Kaim. "The current U.S. administration is turning away from Europe and showing at the same time that it wants to reduce its global engagement. In view of the resulting consequences, transatlantic security relations must be defined differently than they have been so far. Against this background, a greater, more independent role for Europe in international affairs is no longer a question of choice, but simply a necessity."
GMF strengthens transatlantic cooperation on regional, national, and global challenges and opportunities in the spirit of the Marshall Plan. As a transatlantic public policy institute, it contributes research and analysis, and convenes leaders on transatlantic issues relevant to policymakers. GMF offers rising leaders opportunities to develop their skills and networks through transatlantic exchange, and it supports civil society in the Balkans and Black Sea regions by fostering democratic initiatives, rule of law, and regional cooperation.
The ZEIT-Stiftung Ebelin und Gerd Bucerius is inspired by Hamburg's liberal spirit and Gerd Bucerius' open-minded way of thinking. The foundation supports research and scholarship, art and culture, as well as education and training. It also initiates debates on political and social topics and provides forums for digital development. The scholarship program Trajectories of Change contributes to humanities and social sciences and focuses on transformation processes in the European neighborhood. The Free Media Awards support independent media and courageous journalists in Eastern Europe. At the Bucerius Summer School on Global Governance, the ZEIT-Stiftung brings together young leaders from a variety of fields to address key issues in global governance. Read more at www.zeit-stiftung.de., for more information about the Fellowship contact Dr. Nina Smidt, Director International Planning and Development / President American Friends of Bucerius at [email protected] or Sudha David-Wilp, Senior Transatlantic Fellow and Deputy Director of the GMF's Berlin office at [email protected].
###