The German Marshall Fund of the United States is grateful for the generous contributions it receives from individuals, foundations, corporations, and US and foreign government agencies. Our donors make possible the strategic initiatives needed to strengthen transatlantic cooperation in the spirit of the Marshall Plan.
Our funders engage with GMF and its mission through partnerships, charitable donations, and through membership of GMF's business alliances. Below you may find a list of funders for the 2018 fiscal year (June 1, 2017 – May 31, 2018).
Strategic Cross-Sector Donors
$1 Million and above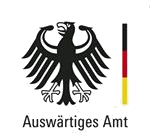 $500,000 - $999,999
Sandler Foundation
Charles Stewart Mott Foundation
Compagnia di San Paolo
Robert Bosch Stiftung
Stiftung Mercator
Ministry for Foreign Affairs, Sweden
The Federal Ministry of Economic Cooperation and Development, Germany (BMZ)
U.S. Dept. of State
Ministry of Foreign Affairs, Norway
$250,000 – 499,999
Democracy Fund
Deutsche Gesellschaft fur Internationale Zusammenarbeit (GIZ)
NATO
NWI Management LP
The Kresge Foundation
$100,000 – 249,999
AARP
Airbus Group
BP
Bertelsmann Stiftung
Boeing
BSA | The Software Alliance
Centrica
Daimler AG
Deloitte
European Commission
Google LLC
The William and Flora Hewlett Foundation
Meridiam Infrastructure
Ministry of Foreign Affairs, R.O.C. (Taiwan)
Policy Center for The New South
The Sasakawa Peace Foundation
TUSIAD
Union of Chambers and Commodity Exchanges of Turkey
U.S. Department of Housing and Urban Development
$99,000 and below
| | |
| --- | --- |
| Asan Institute of Policy Studies | Ministry of Defence of Finland |
| Baker McKenzie LLC | Ministry of Defence of the Republic of Latvia |
| Bank of America Charitable Foundation Inc | Ministry of Foreign Affairs, Belguim |
| Bayer AG | Ministry of Foreign Affairs, the Netherlands |
| Boumbouras Foundation | Open Society Foundations |
| Brussels-Capital Region | Porticus |
| Chevron Corporation | Polish Naval Academy |
| Cleveland Foundation | Quicken Loans |
| Delegation of the European Union to the U.S. | Ralph C. Wilson, Jr. Foundation |
| Delegation of the European Union to Turkey | Raytheon |
| DTE Energy Foundation | Romanian-American Foundation |
| Embassy of the United Kingdom, Warsaw | Rona and Randolph M. Nelson Foundation |
| Enel Foundation | SAAB AB |
| European Leadership Network | SilverParker Group |
| Exxon Mobil  | Solvay S.A.  |
| Gemini Industries Inc. | StrategEast |
| Gilead Sciences Inc. | U.S. Department of Defense |
| Japan Machinery Center for Trade and Investment Profile   | U.S. Mission to the European Union |
| J.P. Morgan Chase & Co. | The Wallenberg Foundation |
| King Baudouin Foundation | Wilfried Martens Centre for European Studies |
| Luso-American Development Foundation | World Jewish Congress |
| Microsoft Corporation |   |
Board Member Donations
We are grateful to every one of our esteemed board members for their demonstrated commitment to GMF's mission.
Greg Craig 
Robert G. Liberatore
Karen Donfried  
Annie Maxwell
Kassie Freeman
Meghan L. O'Sullivan
Frank Friedman    
Richard Powers
Marc Grossman 
Shyam Reddy
John F. Harris
Christopher Schroeder
David Ignatius 
David Smick
Thomas Kelly   
J. Robinson West  
Marc E. Leland 
Robert Wexler
 
 
Dr. Guido Goldman, Founder and Chairman Emeritus, is specially recognized for his contribution of over $300,000.
Individual Donors
GMF is highly appreciative of the support of its top 10 individual donors. 
Nonie Brady
Wilhelm Merck  
Andrew Bronin 
Leonard Shavel 
Charles Buchanan
Elpidio Villarreal 
William Burke  
Greg Waldorf
Seth Klarman
Eric Wolf
 
 
* The list above does not encompass any donors that do not wish to publicly disclose their charitable giving.