The Displaced Helping the Displaced
There were almost 6 million internally displaced persons (IDPs) in Ukraine in December 2022, but the nature of their evacuation from the country's war-torn regions is consistently changing. The intensity of hostilities, weather conditions, and access to basic infrastructure affect logistics and operations. Despite the challenges, civil society organizations, such as the two highlighted here, continue to assist people fleeing conflict. IDPs are key to their success.
HelpPeople was created in the wake of Oleksii Voronin's spring 2022 attempt to evacuate his relatives and friends from war-torn eastern Ukraine. He launched a volunteer movement that quickly grew and evacuated more than 3,000 people by the end of that year.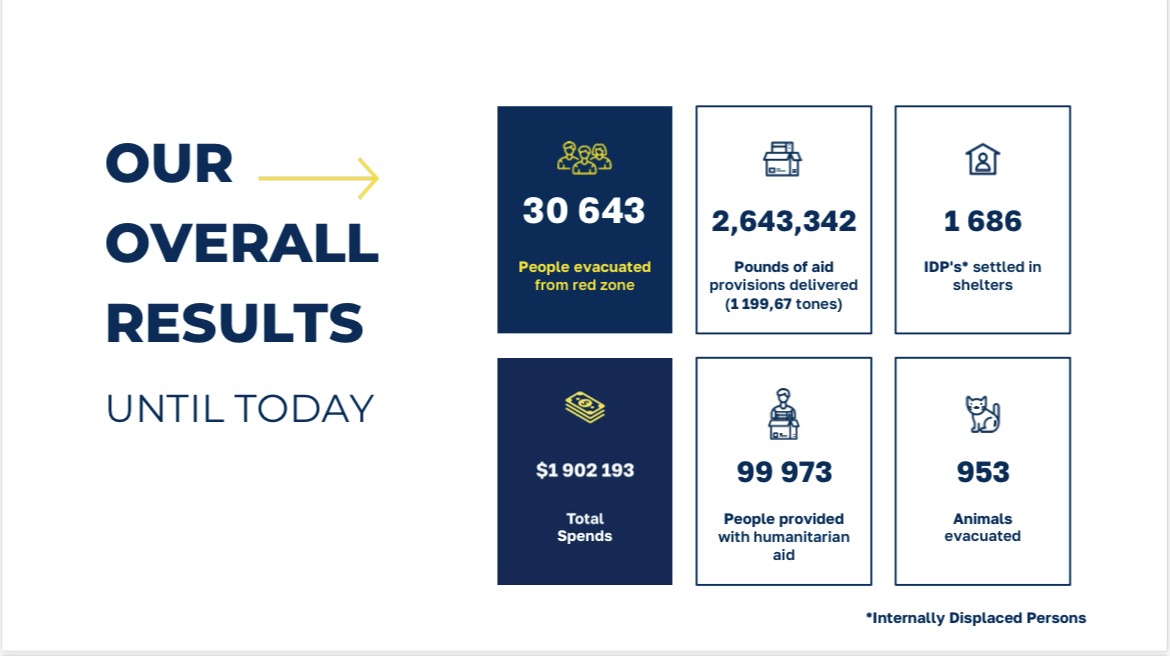 HelpPeople now receives requests for help daily. Many people, for example, sought evacuation from liberated Kherson, which Russian occupiers heavily damaged. Staying in the city in winter without electricity, heating, and gas often proved too great a hardship. In the liberated Kharkiv region, survivors' access to food depends on a costly trip to the city. Many lack the financial means for this, so HelpPeople organizes free travel and delivers food where requested. 
Heroic Work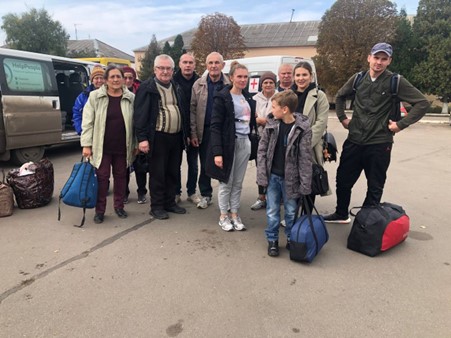 HelpPeople usually evacuates people from areas that are hard to reach. Its drivers, who have been working relentlessly and courageously for months, are themselves IDPs. They do "heroic things", says project manager Anna Kukharenko. They drive through checkpoints and minefields, and occupying forces often interrogate them. The duration of an evacuation trip is unknown, and its success is far from guaranteed. Safety is never assured. In one case, two HelpPeople vehicles taking evacuees to the occupied Zaporizhzhia region to obtain winter clothes were hit by artillery. Fortunately, the drivers survived. "This is just an example of the value of what these people are doing regardless of risks to their lives," Kukharenko concludes. 
HelpPeople's drivers were volunteers during the first six months of the war. With a GMF grant, however, the organization can now pay them for their dangerous work.
 
Andriy is a volunteer who fled Mariupol and then retrieved his relatives from the occupied city. He joined HelpPeople's team after deciding to do the same for others and is now one in a growing force. "We were a small group of volunteers and could assist dozens of people. Now, after several months, HelpPeople assists thousands. And we will continue doing it until the whole of Ukraine is liberated," Andriy says.
IDPs Supporting IDPs
East-SOS first evacuated people from eastern Ukraine in 2014. The organization was founded by IDPs from the Luhansk region who wanted to provide humanitarian aid to those in the Donbas. As the military conflict dragged on, East-SOS shifted its activities to systematic recovery work: advocacy, legal support to IDPs and others in the war zone, capacity building, and sustaining development in affected localities. But now the organization is going back to its roots. "After all of these efforts to rebuild and revive Donbas, this year we got back to what we had once started from—evacuation from hot spots and humanitarian aid delivery," says Executive Director Yuliia Krasilnikova.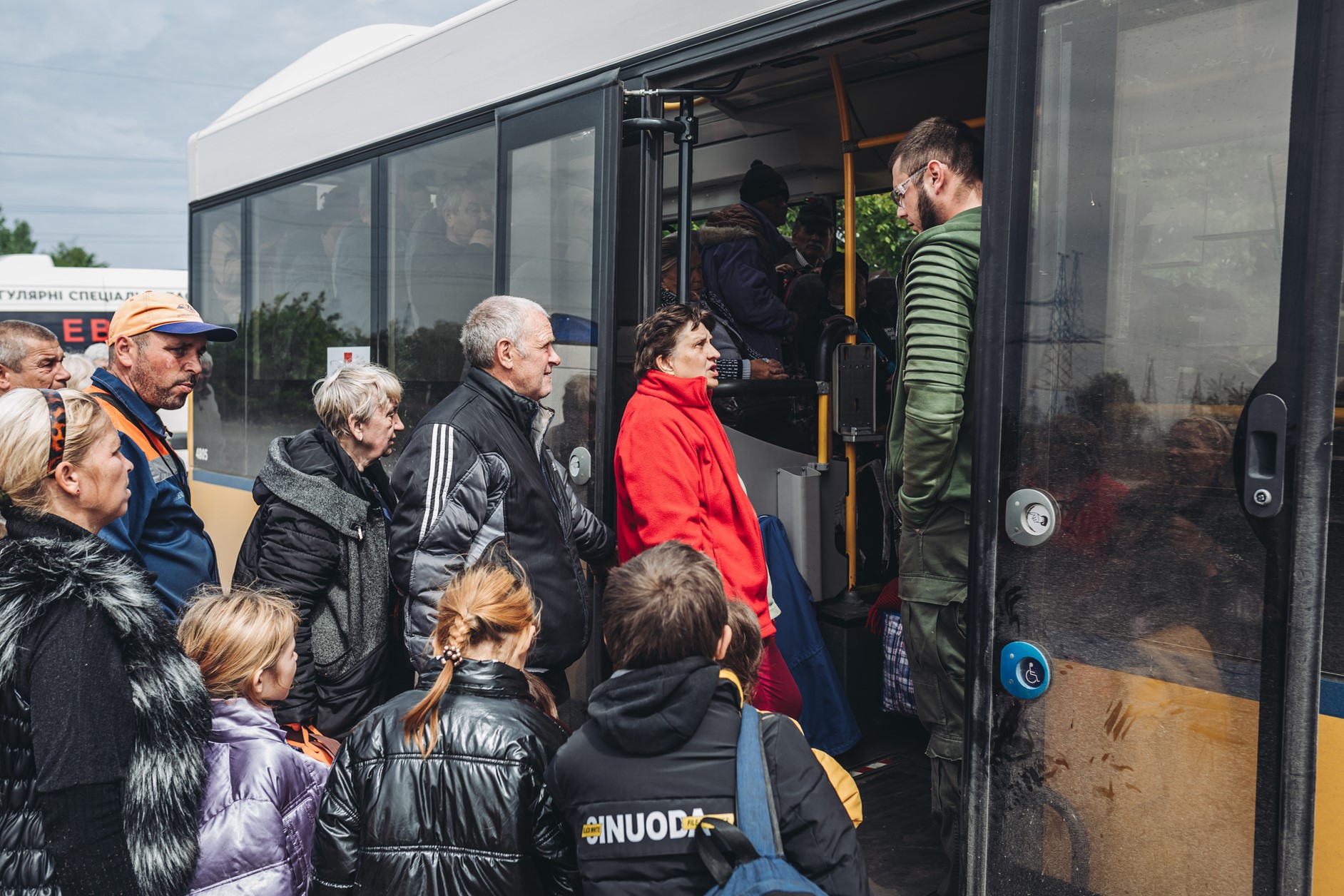 Since the start of full-scale war in February 2022, East-SOS has evacuated more than 30,000 people, including 3,000 with limited mobility. One of them is Volodymyr from Sloviansk in the Donetsk region. He could not move or talk and needed urgent surgery. East-SOS volunteers evacuated him, and arranged medical care and accommodation in a center for people with limited mobility. The organization also raised funds for his surgery. Volodymyr can now walk again and says that the people who have done so much for him are "no less than a family". 
Most East-SOS activists are IDPs themselves and, having lost their homes in 2014, understand deprivation well. They also know the type of immediate care that must be provided to the latest evacuees. "We are people who have gone through displacement. Their situation now is much worse and more complicated than ours, so we want to do everything possible to provide relief," Krasilnikova explains. 
Since 2022, the organization's staff has tripled, with many joining from Ukraine's liberated cities and war-torn regions. Krasilnikova says that the IDPs are motivated by a desire to support the regions from which they come. For them, it's personal. 
Complicated Situations to Negotiate
Evacuating people with low mobility often entails additional challenges. A request for help may come from relatives residing elsewhere, with no guarantee that the potential evacuee will want to leave.
HelpPeople's Kukharenko recalls a case in which one family videoed a granddaughter asking her grandparents to evacuate so that they could give her a hug. The couple still would not budge. East-SOS has had many similar cases. Its workers can negotiate with potential evacuees but cannot force them to move. It is their choice, regardless of relatives' wishes.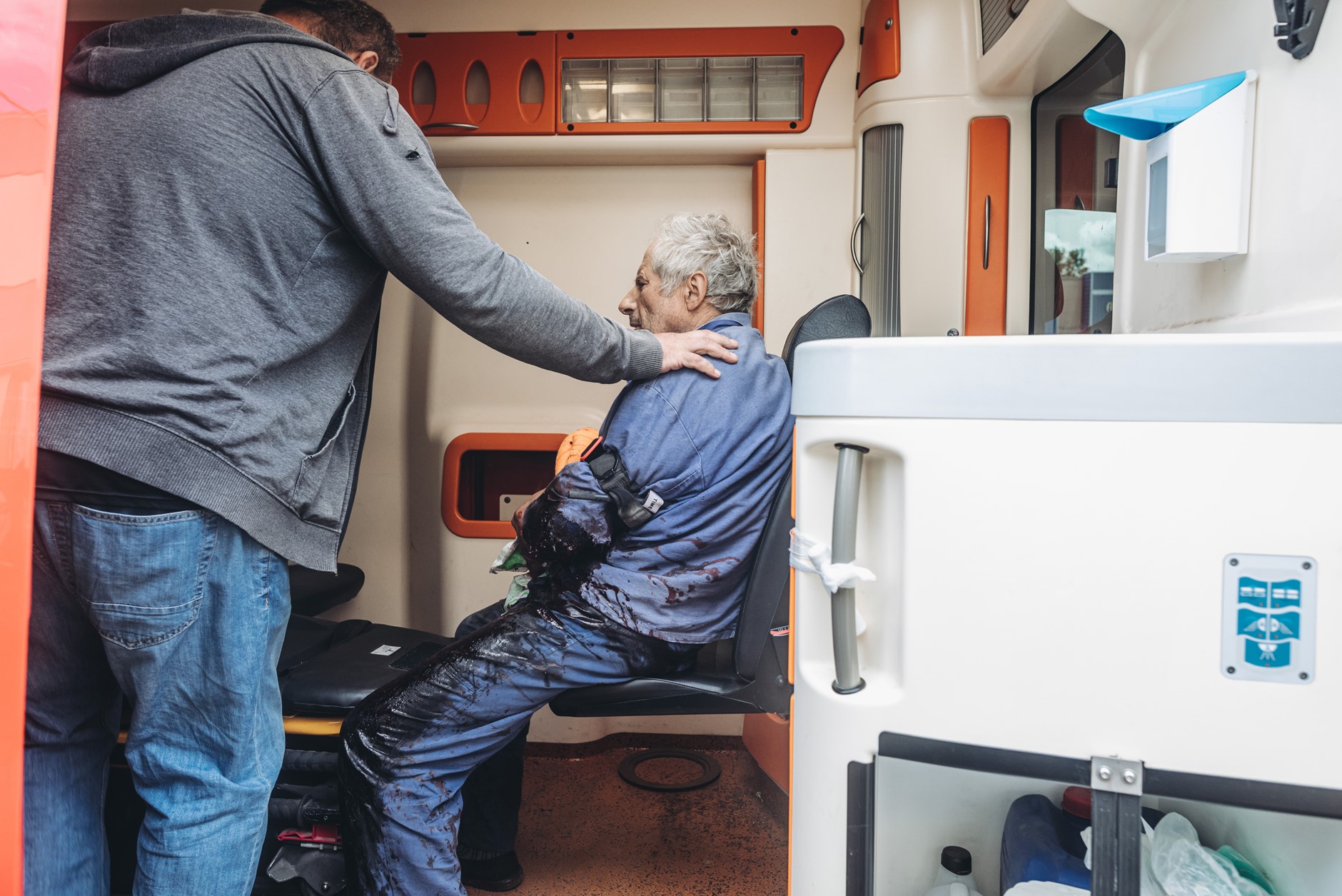 Other situations concern people who have applied for evacuation but change their minds. "She might be not ready, or scared because she does not know where to go and how to live in that new place," Krasilnikova explains. 
An evacuation team may also receive a request one day to find the next a destroyed residence and no survivors. HelpPeople's Kukharenko says that such stories can cause a breakdown, so she tries not to dwell on them. She focuses instead on saving others. East-SOS's Krasilnikova adds that, amid all the chaos and tragedy, there is a need to constantly move forward so that victory is always one step closer. 
Feedback from those they have helped is an immense source of strength for the staff of both organizations. Kukharenko recalls an instance when HelpPeople drivers hosted an evacuee with low mobility in their shared apartment. "Our drivers have to make vital decisions very quickly and adapt. But this constant connection with evacuees and the gratitude they receive is something that empowers them," she says.