European Cyber Agora
An inclusive multistakeholder initiative for a digital Europe
The European Cyber Agora, implemented by the German Marshall Fund of the United States (GMF), the EU Cyber Diplomacy Initiative (EU Cyber Direct) and Microsoft, is a premier platform established in 2021 to promote multistakeholder cooperation in cybersecurity policy and support the European Union's leading role in cyber diplomacy.
The war in Ukraine and rising global tensions have demonstrated the need for a more inclusive discussion about the interplay among geopolitics, emerging technology, and cybersecurity in Europe. In 2022, the European Cyber Agora presented its official communiqué, which lays out the guiding principles for the platform and its four overarching goals:
Strengthen multistakeholder policy input
Protect fundamental rights and freedoms in cyberspace
Improve public-private cooperation
Advance EU global leadership
Through the European Cyber Agora, GMF contributes to raising the level of debate on European cybersecurity policy and commits to advance cooperation in shaping common rules and norms for a free digital world in which democratic principles and users' fundamental rights are protected.
The European Cyber Agora builds on the objectives of the 2020 EU cybersecurity strategy and aims to bridge the gaps between the internal and external dimensions of European cyber policy. This ongoing initiative brings together governments, civil society, and the private sector to debate the challenges and opportunities at the intersection of geopolitics, European foreign policy, and technology. The initiative is currently supported by more than 25 partners.
 This year's event will take place on April 25-26, 2023 in Brussels!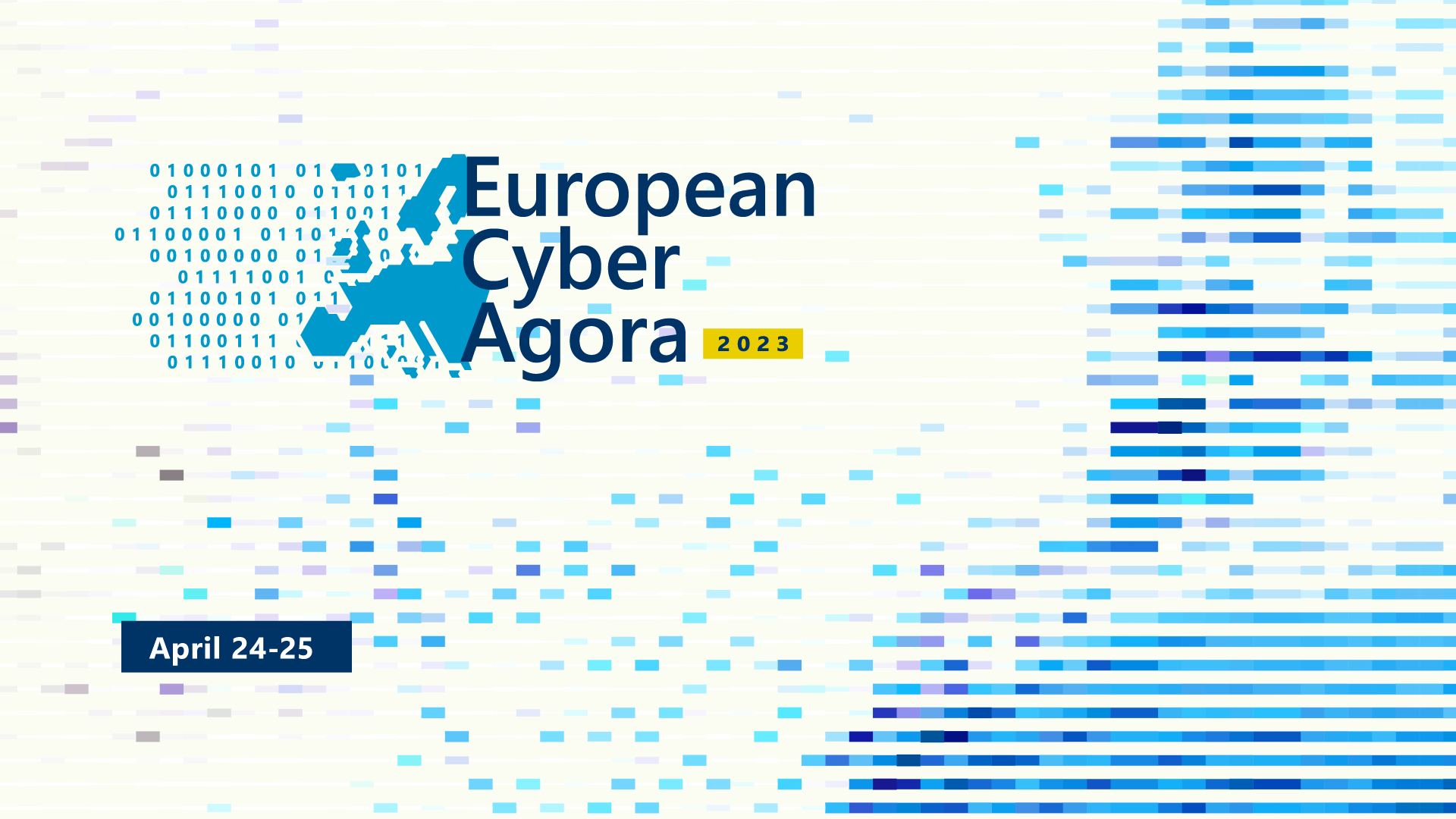 European Cyber Agora partners come together throughout the year to discuss relevant challenges and opportunities in a series of private workshops and roundtables. These gatherings culminate in one annual event, held in Brussels, that draws public and private stakeholders engaged in European and global cyber policy. The 2023 conference agenda will feature high-level panel debates and armchair discussions with representatives of EU institutions, national governments, cybersecurity agencies, civil society, academia, and industry. The European Cyber Agora community will also organize expert-led workshops. Key themes will include EU cybersecurity policy and emerging and disruptive technologies, cyber threat intelligence-sharing, cyber mercenaries, and the link between geopolitics and technology.​
Videos of ECA2022
European Cyber Agora 2022 Highlights
European Cyber Agora 2022 Day 1
European Cyber Agora 2022 Day 2