Belarus' Democratic Future: Keeping the Space Open for Civic Activism and Media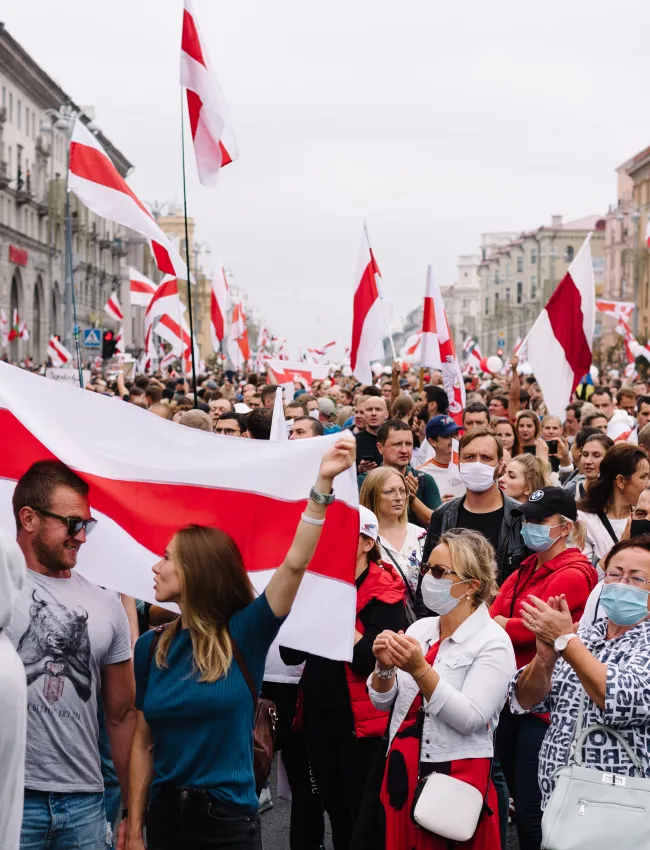 About this event
Please join the German Marshall Fund of the United States and RFE/RL on August 13 for a timely virtual discussion on Belarus and recognition of the one year anniversary of the ongoing crisis still facing Belarusians at the hands of authoritarian Aliaksandr Lukashenka and his regime.
On August 9 it will be one year since fraudulent elections took place in Belarus leading to widespread protests in the streets and a sustained movement of opposition to Lukashenka inside and out of the country. During this period more than 30,000 Belarusians have been arrested, and today more than 600 people remain political prisoners. Despite Lukashenka's violence, Belarusian civil society and independent media continue their work in the face of the regime's steadily increasing attacks and efforts to silence independent voices. Speakers joining this virtual event will discuss the latest challenges facing Belarusians and independent media, including RFE/RL, in Belarus. Over the past year RFE/RL and its journalists in Belarus have been targeted, attacked, and arrested as part of the Lukashenka regime's intensifying crackdown on media, and its bureau has been raided and shut down. What steps need to be taken in Belarus and externally to ensure that civic spaces and independent media, including RFE/RL, remain open and the people of Belarus continue to have alternatives to the state-run outlets controlled by the Lukashenka government?
Speakers
Aliaksandra Dynko, Reporter and Contributing Editor, Belarus Service, Radio Free Europe/Radio Liberty
Jamie Fly, President, Radio Free Europe/Radio Liberty
Serge Kharytonau, Media Expert, iSANS
Moderator
Jonathan Katz, Senior Fellow and Director, Democracy Initiatives, German Marshall Fund of the United States
If you have any questions, please contact John Alexander at [email protected].