Inclusive Leadership Summit 2023 - Inclusion in the Workplace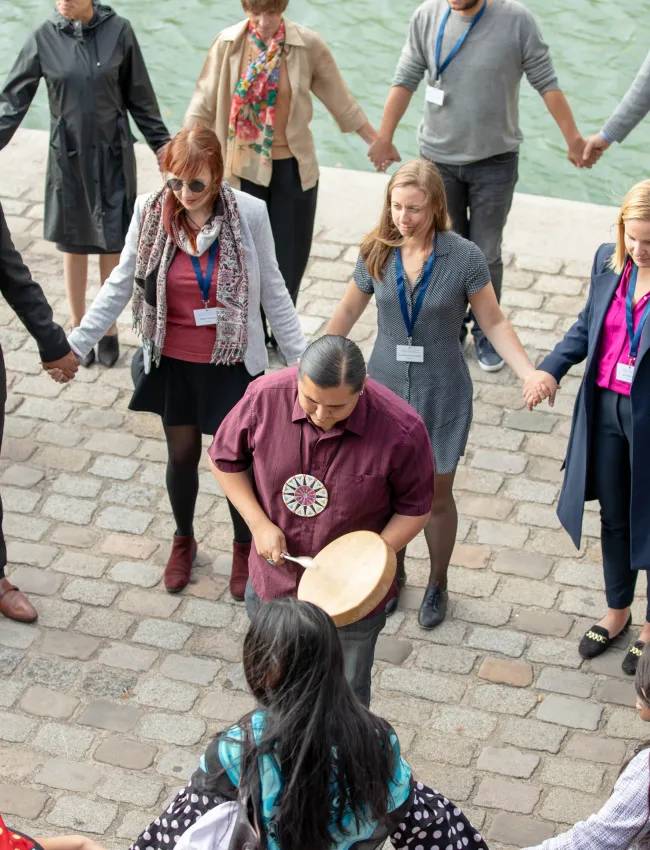 The German Marshall Fund of the United States

Meridiam

Open Society Foundations
Location
Chantilly, France
About this event
The social disparities and injustice highlighted by the coronavirus pandemic and the awareness-raising initiatives of the Black Lives Matter movement have led many employers in the United States, Europe, and elsewhere to realize that their approaches to diversity, equity, and inclusion fell short. In addition, while technological advances have facilitated opportunities for hybrid or virtual workspaces, employers and employees are only beginning to realize the impact of remote work on work culture and inclusion.
On February 15–17, 2023, the German Marshall Fund of the United States (GMF) will host a one-and-a-half-day conference in Chantilly, France, to address key aspects related to the future of our workplaces. By inviting employers, employees, and policy experts, across sectors in the United States and Europe to share their experiences, good practices, and recommendations, GMF seeks to serve as a source of new thinking on fostering inclusion, belonging, and impact in a hybrid workplace.
The conference will include keynotes, panel discussions, working groups, networking opportunities, case studies, and bilateral conversations to enable participants to contribute, share, and learn.
Participants will include representatives from the private, governmental/multinational, and nonprofit sectors—all alumni, donors, and partners who align with GMF's mission. GMF is looking for partners who are interested in contributing their experiences and perspectives to this event and in being at the forefront of developing practices and policies for fair and efficient workplaces. We aim to create stimulating transatlantic discussions on new challenges, current trends, and emerging solutions toward that goal.
GMF will welcome a limit of 40 on-site participants in Chantilly. 
All successful participants have received a confirmation email.
If you have any questions, please contact GMF Leadership Programs at [email protected].