Making the Digital Transition Work: From the Portuguese to the Slovene EU Presidency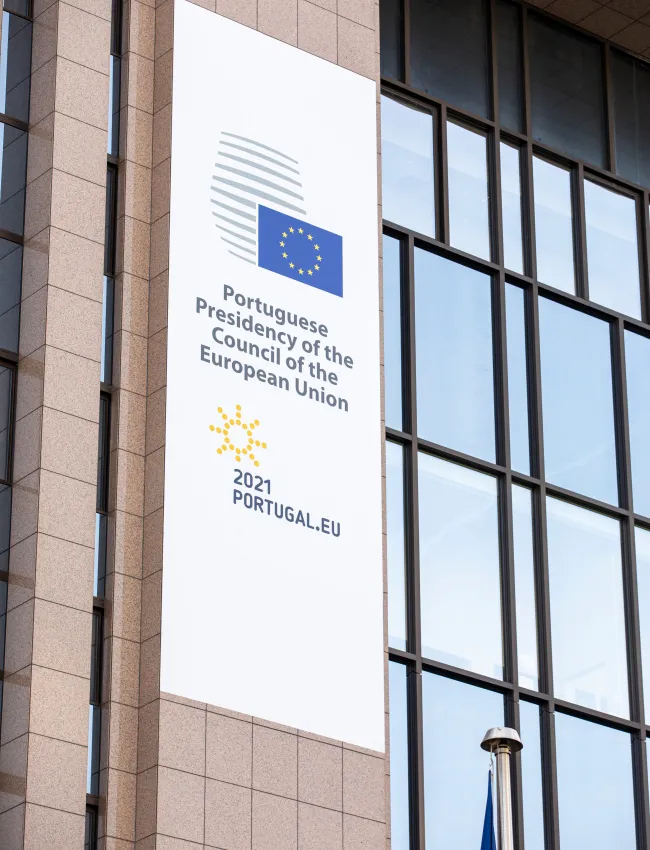 About this event
Overseeing a successful digital transition has been a key priority for the Portuguese Presidency of the Council of the European Union. During its tenure, Portugal has focused on accelerating the digital transformation as an engine of economic recovery while also promoting European leadership in innovation and the digital economy. The Portuguese term will end this month, and the "Presidency baton" will be handed over to Slovenia, which has similarly underscored its commitment to prioritizing the digital transition by working to establish global standards for online platforms and prioritizing AI and cyber resilience. The conversation will feature representatives from the present and incoming Presidencies of the Council of the EU, as well as of Google, exploring how the EU and its member states can make the digital transition work – for both its citizens and companies – within the context of a reinforced transatlantic relationship.
Speakers
André de Aragão Azevedo, Secretary of State for the Digital Transition, Republic of Portugal
Boštjan Koritnik, Minister of Public Administration, Republic of Slovenia
Karan Bhatia, Vice President, Government Affairs and Public Policy, Google
Moderator
Karen Kornbluh, Director, Digital Innovation and Democracy Initiative, The German Marshall Fund of the United States
With opening and closing remarks from
Ambassador Domingos Fezas Vital, Embassy of Portugal
Ambassador Tone Kajzer, Embassy of Slovenia
If you have any questions, please contact Jade McGrath at [email protected].