The Marshall Plan at 75 – A Legacy Renewed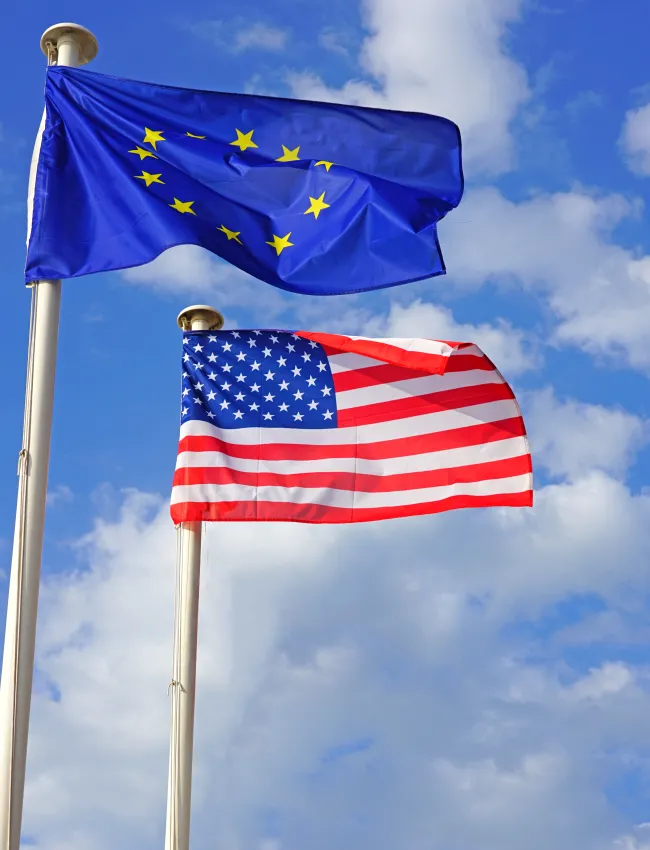 The German Marshall Fund

KfW Group
About this event
On the occasion of the 75th anniversary of the Marshall Plan and the 50th anniversary of the founding of the German Marshall Fund of the United States (GMF), KfW Bankengruppe and GMF are honored to host U.S. Transportation Secretary Pete Buttigieg and German Finance Minister Christian Lindner. We cordially invite you to join our livestream for this exceptional occasion.
The stream will be activated shortly before the event commences.
The Marshall Plan at 75: A Legacy Renewed
Transatlantic history was made on June 5, 1947, when U.S. Secretary of State George C. Marshall gave a short yet powerful speech at Harvard University outlining the European Recovery Program, which became known as the Marshall Plan. This plan directly supported 16 European countries and transformed a war-devasted continent into a bedrock of prosperity and democratic resilience. It paved the way for the creation of the OECD, NATO, and the European Union.
KfW was founded in 1948 as part of the Marshall Plan for the reconstruction of the German economy and developed into an important instrument of the economic and financial reorganization of Germany after 1945. In its now almost 75-year history, it has continued to accompany epochal transformation processes.
In 1972, 25 years after Secretary Marshall's legendary speech, then-German Chancellor Willy Brandt traced Secretary Marshall's steps to Harvard and announced a major gift by Germany's government in gratitude to the American people for the Marshall Plan. This gift endowed The German Marshall Fund of the United States, which celebrates its 50th anniversary this year.
The latest geopolitical developments, the wide-ranging impact of technological innovation, and climate change have brought the transatlantic community and the world to the brink of a new era. The Marshall Plan offers lessons and inspiration as we face these daunting challenges.