NATO and Germany's Commitment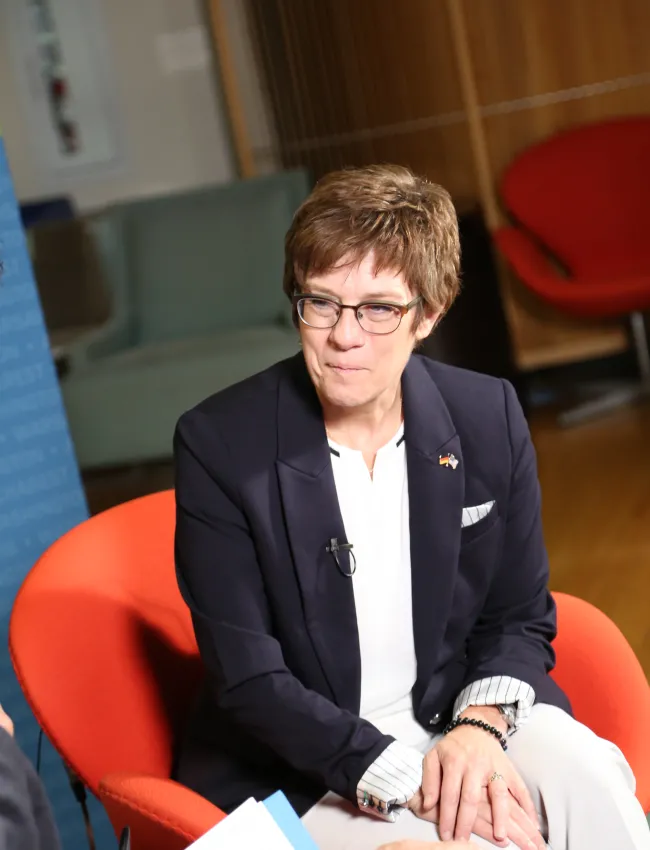 About this event
On the heels of the NATO summit, Germany's Defense Minister Annegret Kramp-Karrenbauer is in Washington for talks with Biden administration officials. She will also speak at GMF about a broad range of issues: Afghanistan, NATO's 2030 process and burden sharing, the Russia challenge and the future of deterrence, Germany's new posture in the Indo-Pacific, and the critical U.S.-German relationships that has seen ups and downs recently.
Minister Kramp-Karrenbauer is well known in Germany for her straight talk about deterrence, about the need for NATO and German defense investments, about Russia's aggressive behavior in and around Ukraine. She pushes the project of a Future Combat Air System together with Spain and France. But she has also been openly critical of France's President Emmanuel Macron's version of European sovereignty and strategic autonomy.
A conversation with:
Annegret Kramp-Karrenbauer, Federal Minister of Defense, Germany
If you have any questions, please contact Laura-Hope Gammell at [email protected].