Event Livestream
NATO and the Indo-Pacific: Forging Deeper Partnerships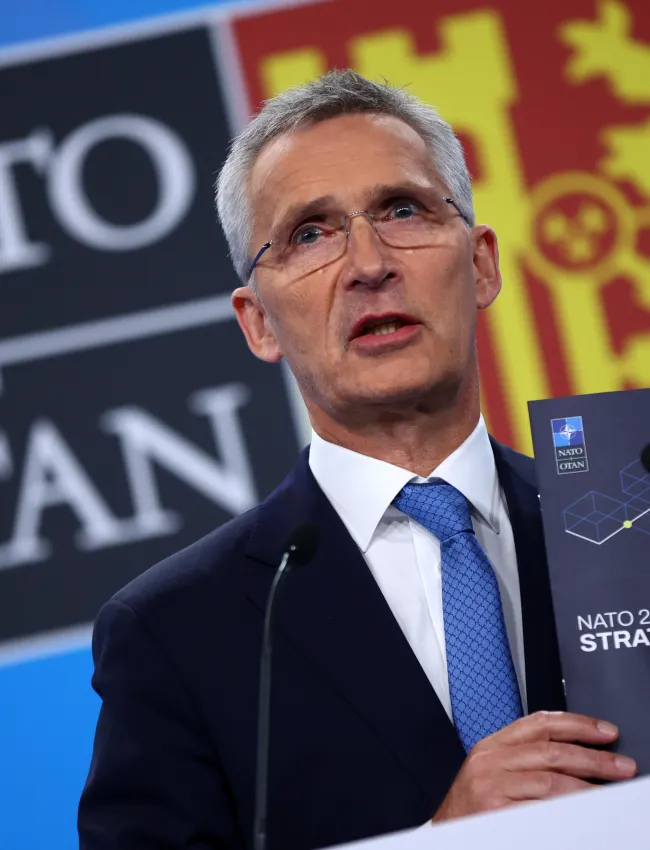 The German Marshall Fund of the United States

Ministry of Foreign Affairs of Lithuania
About this event
Partnerships are critical to NATO's ability to address current and future challenges. Though firmly rooted in the North Atlantic, the alliance faces threats that are global in nature, and its strategic direction and partnership priorities reflect this reality. With this in mind, the 2023 NATO summit in Vilnius will include Indo-Pacific partners to discuss concrete steps for closer collaboration on shared interests and challenges.
 
The Lithuanian Ministry of Foreign Affairs and the German Marshall Fund of the United States (GMF) are hosting a series of conversations in the run-up to the July summit to calibrate the scope and depth of partnership engagement with NATO partners Australia, Japan, the Republic of Korea, and New Zealand, and to highlight key areas of interest for the gathering's agenda. We are delighted to invite you to virtually join two of these live streamed conversations that will take place this Friday, April 21, to discuss the future of NATO's partnership engagement with critical partners in the region.
 
An overview of sessions can be found below. Please contact Parker Nash at [email protected] for further information.
Event Schedule
08:45 EET / 07:45 CET
Egidijus Meilūnas, Vice Minister of Foreign Affairs, Lithuania
Mircea Geoană, Deputy Secretary General, NATO (online)
09:15 EET / 08:15 CET
Two Theaters — Shared Challenges: Security in the Indo-Pacific and Atlantic
Yongmin Park, Deputy Minister for Multilateral and Global Affairs, Ministry of Foreign Affairs, Republic of Korea
Rick Waters, Deputy Assistant Secretary of State for China and Taiwan, U.S. Department of State
Richard Tibbels, Special Envoy for the Indo-Pacific, European External Action Service
Tetsu Ozaki, Ambassador of Japan to the Republic of Lithuania
Moderator: Bonnie Glaser, Managing Director, Indo-Pacific Program, German Marshall Fund of the United States
10:30 EET / 09:30 CET
From Madrid to Vilnius and Beyond: Towards a Closer Partnership
Marc Abensour, French Ambassador for the Indo-Pacific
Patrick M. Cronin, Asia-Pacific Security Chair, Hudson Institute
Akiko Fukushima, Senior Fellow, The Tokyo Foundation for Policy Research
Hervé Lemahieu, Director of Research, Lowy Institute
Niklas Swanström, Director, Institute for Security and Development Policy
Moderator: Kristine Berzina, Managing Director, Geostrategy North, German Marshall Fund of the United States