Strengthening the Security Resilience of Ukraine: Countering Russian Disinformation
Speakers:
Yevhenia Kravchuk
,
Andriy Kulykov
,
Vadym Miskyi
,
Bret Schafer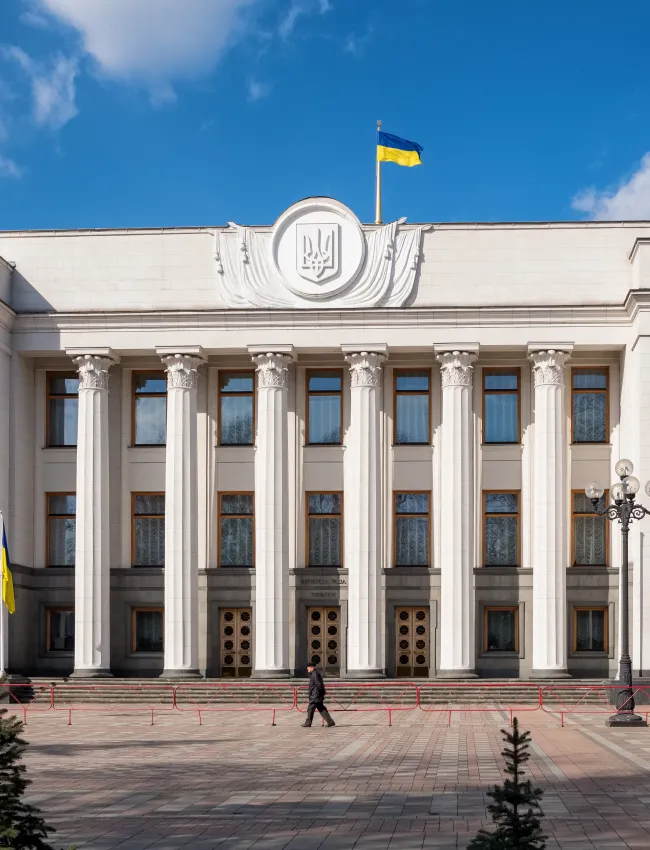 German Marshall Fund of the United States
Reanimation Package of Reforms
About this event
Since 2014, Ukraine has been the target of an unrelenting disinformation campaign carried out by the Russian government and its proxies. President Putin has sought to use disinformation to undermine unity in Ukraine, spark violence, dehumanize Ukrainians, and justify Moscow's illegal annexation of Crimea—while also hiding behind lies to whitewash the Kremlin's responsibility for the death of close to 14,000 Ukrainians in eastern Ukraine and downing flight MH17. Kremlin propaganda is now the tip of the spear in an effort to create conditions and fictitious justifications for a further invasion of Ukraine—especially as Russia's large-scale military buildup threatens Ukrainians.
Fighting against Russian disinformation for the past several years, Ukrainian authorities and civil society have made significant steps in countering it. We have seen a ban on Russian-related media and numerous public fact-checking and educational initiatives that have made Ukraine more resilient to Russian propaganda. Nonetheless, the newly introduced National Resilience System provides for more proactive actions in order to unite Ukrainians in countering hybrid threats. What are the priorities of the Ukrainian government in terms of countering Russian propaganda? What are the tools at Kyiv's disposal to inform the public, fight propaganda, and prepare for all scenarios? What measures are being taken by Ukrainian civil society, independent media, and citizens to combat disinformation, including the latest Russian propaganda trends and methods? Finally, given that the Kremlin has also used disinformation and propaganda globally as a weapon against Ukraine's partners and allies in its neighborhood, Europe, and across the transatlantic space, how can Ukraine and its foreign partners in the United States, EU, and NATO join forces against Russian disinformation? In addition to increasing military assistance, what support from Ukraine's partners in the near term would have the greatest impact on addressing Russian disinformation?
This Transatlantic Task Force on Ukraine (TTFU) event is organized in collaboration with the Reanimation Package of Reforms, the German Marshall Fund of the United States, and the Transatlantic Democracy Working Group.
If you have any questions, please contact John Alexander at [email protected].
Speakers:
Yevhenia Kravchuk: Member of Ukrainian Parliament, Deputy Chairman of the Committee on Humanitarian and Information Policy
Andriy Kulykov: Journalist, co-founder of Hromadske Radio
Vadym Miskyi: Program Director at Detector Media
Bret Schafer: Senior Fellow and Head, Information Manipulation Team, Alliance for Securing Democracy
Moderator:
Jonathan Katz: Senior Fellow and Director, Democracy Initiatives, German Marshall Fund of the United States and Co-Chair, Transatlantic Task Force on Ukraine
Oksana Velychko: Co-Chair of the RPR Coalition Board, Head of Together Against Corruption