Türkiye After the Elections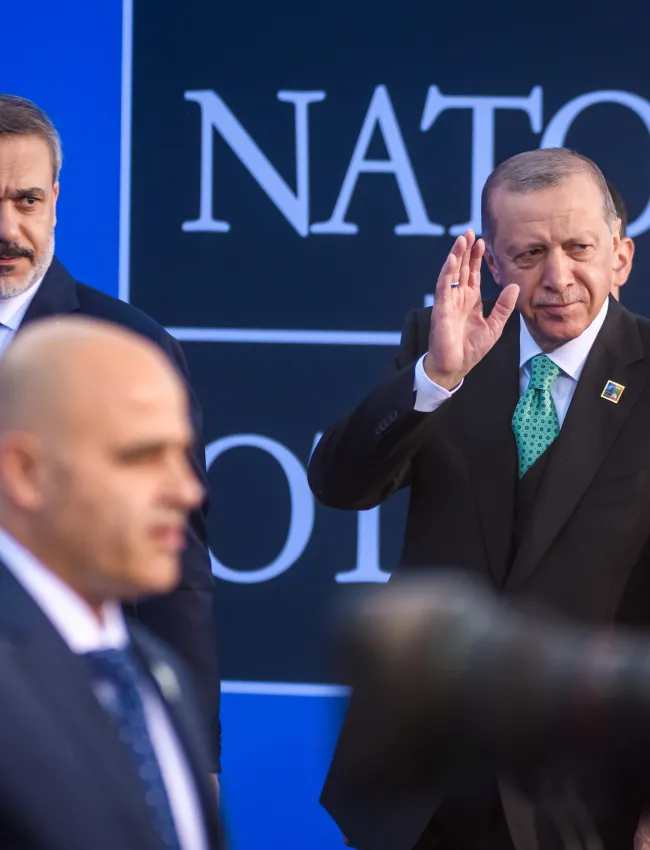 The German Marshall Fund of the United States
About this event
Despite a struggling economy, Turkish President Recep Tayyip Erdoğan was reelected in May, and his alliance maintained its parliamentary majority. The vote may not have brought a change in government, but there are early signs of changes in policy. Erdoğan has overhauled his cabinet, and his new finance minister is hinting at a different economic approach. On foreign policy, the president lifted his objection to Sweden's accession to NATO and linked it to revitalizing Türkiye's EU accession process. The extent to which these policy changes are substantive, however, remains uncertain.
Join us for a conversation with Professor Güven Sak to discuss these developments, the prospects for normalizing Türkiye's relations with the EU and the United States, Erdoğan's reliability as a partner for the West in his new term, and the domestic priorities of his new government.
A light lunch will be served before the event. Please RSVP by September 25 by clicking the button above.

For further information, contact Ceylan Canbilek at [email protected].
This event is part of a series of events and analyses organized by the GMF-Union of Chambers and Commodity Exchanges of Turkey (TOBB) Fellowship on Turkey, Europe, and Global Issues. The fellowship was launched in 2017.
Event Speakers
Ceylan Akman Canbilek
Senior Program Officer
Ceylan Canbilek joined The German Marshall Fund of the United States in 2005 and is currently senior program officer in the organization's Ankara office. Prior to joining GMF, she worked for the United Nations High Commissioner...