What Can Ukraine Bring to the 2021 Summit for Democracy?
Speakers:
Oleksandra Dvoretska
,
Olexiy Haran
,
Maksym Panchenko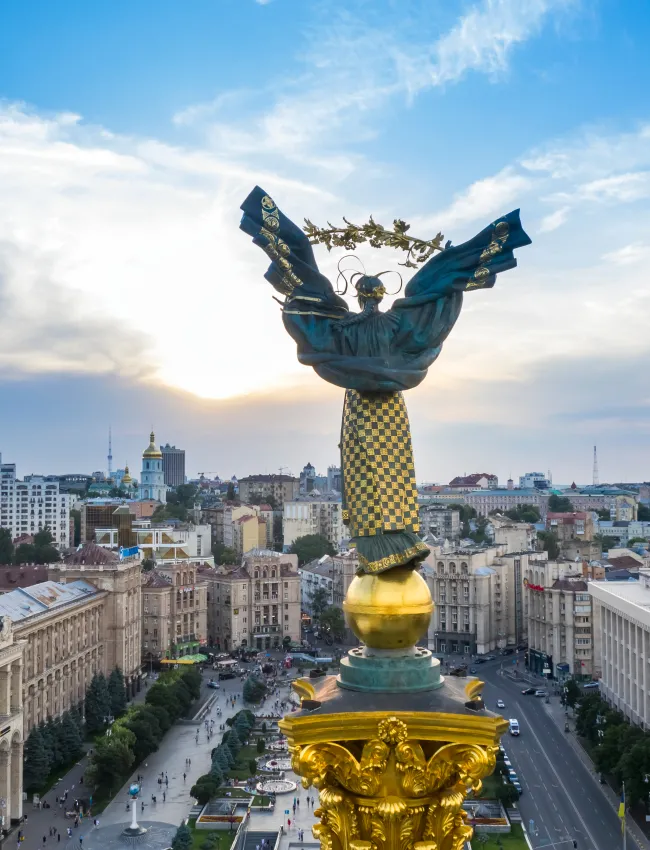 The German Marshall Fund of the United States
About this event
The Transatlantic Taskforce on Ukraine, the Reanimation Package of Reforms, and the German Marshall Fund of the United States invite you to this discussion of what Ukraine's priorities should be at the Summit for Democracy. We will be joined by leading experts to discuss steps that Ukraine should take to advance human rights and address corruption and threats posed by authoritarians.
On December 9–10, 2021, President Biden will host a virtual Summit for Democracy that will bring together leading international officials, civil society, the private sector, and other actors to discuss three key challenges impacting democracy globally: growing authoritarianism, corruption, and human rights abuses. Ukraine and the struggle of the Ukrainian people to advance democracy, security, prosperity, and Euroatlantic integration over the last three decades and in the face of internal and external challenges has received significant global attention and resources. Today, Ukraine remains on the cutting edge in defending its own democracy and strengthening it in the region—but that progress remains uneven and constantly tested. Russian aggression in Crimea, Donbas, and across Ukraine continues, and Ukrainians remain in an ongoing battle to restore their nation's territorial integrity and build a strong, resilient democratic state. The Summit for Democracy is an opportunity for Ukraine to take center stage, deepen its democracy commitments, and chart a path forward for a more secure future.
Speakers
Oleksandra Dvoretska, Board Member, RPR Coalition and Board Member & Advocacy Coordinator, East-SOS
Olexiy Haran, Head of Research, Ilko Kucheriv Democratic Initiatives Foundation
Maksym Panchenko, Deputy Head of Analytical Department, Internews Ukraine
Moderators
Jonathan Katz, Senior Fellow and Director, Democracy Initiatives, German Marshall Fund of the United States
Olena Prokopenko, Non-resident Fellow, Democracy Initiatives, German Marshall Fund of the United States
If you have any questions, please contact John Alexander at [email protected].