Henri-Paul Normandin
Visiting Distinguished Fellow
Henri-Paul Normandin is a Canadian diplomat who served as Ambassador to Haiti and as Ambassador and Deputy Permanent Representative to the United Nations. He has engaged in diplomacy and international development for nearly 40 years, with pioneering work in democracy, human rights, and governance. He worked for several years in China and has managed a portfolio of programs in Africa, the Americas, and Southeast Asia across a wide range of areas from peacekeeping to the environment. More recently, he spearheaded the advancement of urban diplomacy at the City of Montréal. Normandin is currently a Fellow at the Institut d'études internationales de Montréal and a Visiting Fellow at Perry World House, University of Pennsylvania. He holds a Bachelor of Laws degree from McGill University and served as a legal aid lawyer in Québec. He also holds a Master's degree in political science (international relations) from University of Ottawa.
Featured Work
Image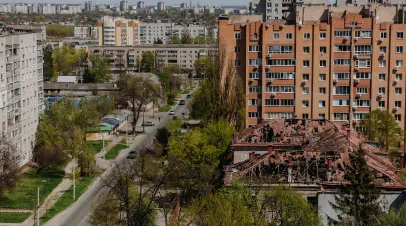 We still do not know when and how the war in Ukraine will end. But it is not too early to start thinking about recovery and reconstruction...
Image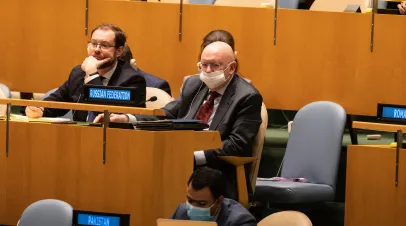 On April 7, pursuant to a resolution sponsored by the United States, the UN General Assembly suspended Russia's membership from the Human Rights...