Collaborative journalism for communities
Resolve Philly
Photo credit: Resolve Philly
City of Philadelphia
The Action
Resolve Philly is an organization that supports local journalists in their mission to report accurately and collaboratively, reach and serve their communities, and create equity-based practices. The organization aims to change the way journalists find, frame, and report stories, thereby improving media coverage of underrepresented communities.
Democracy Challenge
Gaps between journalists and misrepresented or underrepresented communities lead to inadequate and insufficient reporting on these communities and on issues of importance to them. Resolve Philly hopes to bridge that divide by building community, trust, and transparency between professional journalists and their communities, providing a basis for more effective and inclusive local journalism.
How It Works and How They Did It
From 2016 to 2017, 13 newsroom partners collaborated on the Reentry Project, which produced about 200 stories about the challenges that formerly incarcerated individuals face upon reentering society. The collaboration drew attention to a topic often overlooked and demonstrated the value of journalistic cooperation to address critical municipal matters.
Project editor Jean Friedman-Rudovsky sought to build on that collaborative model by partnering with Cassie Haynes, a local leader in social innovation and business strategy, to create Resolve Philly. The organization promotes collaborative journalism that addresses widespread media mistrust, political division, and industry upheaval at the local level. 
Resolve Philly focuses on turning journalists' attention toward community priorities so that they can better meet local needs. Some of these initiatives include Broke in Philly (a reporting project on economic mobility), Modifier (an initiative which helps journalists to fairly and accurately report on misrepresented and underrepresented communities), and Equally Informed (an initiative to bridge the information divide and bring vetted, accurate information about COVID-19 to all residents). A complete list of projects past and present is available on the Resolve Philly website.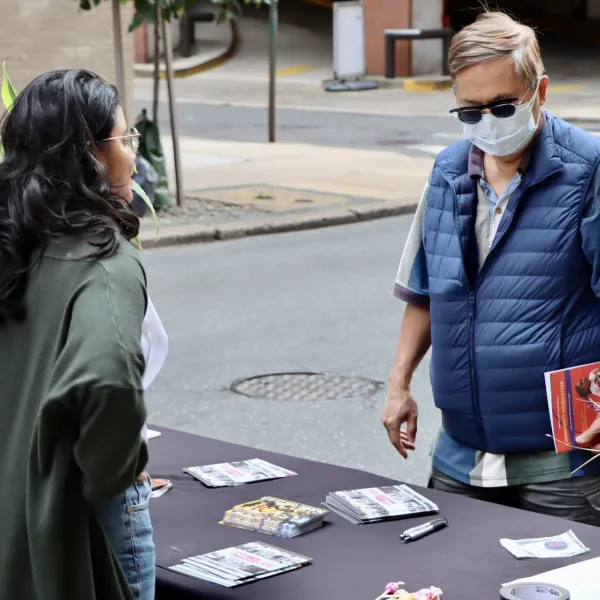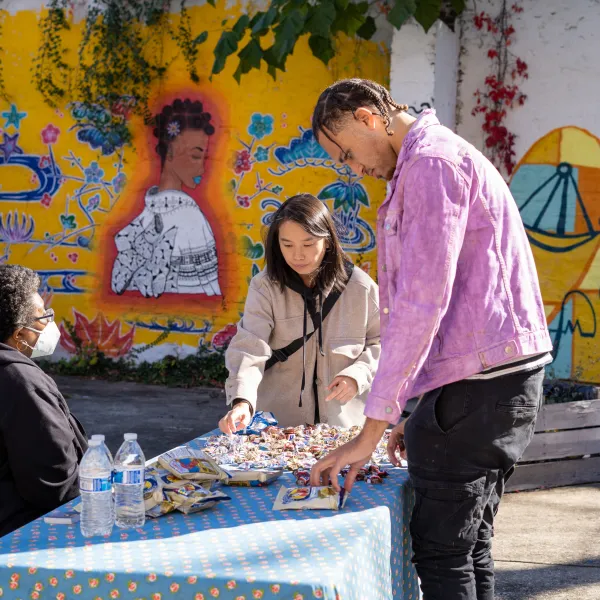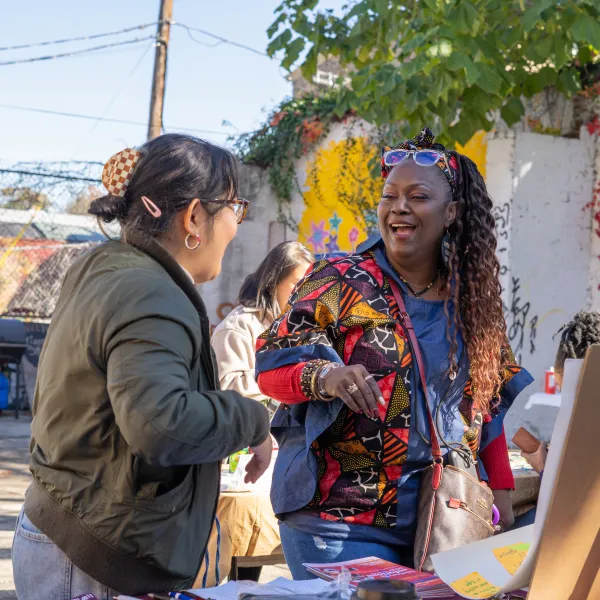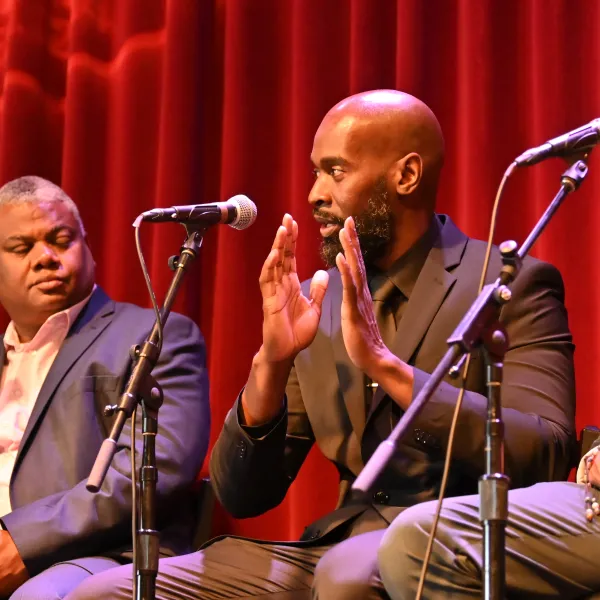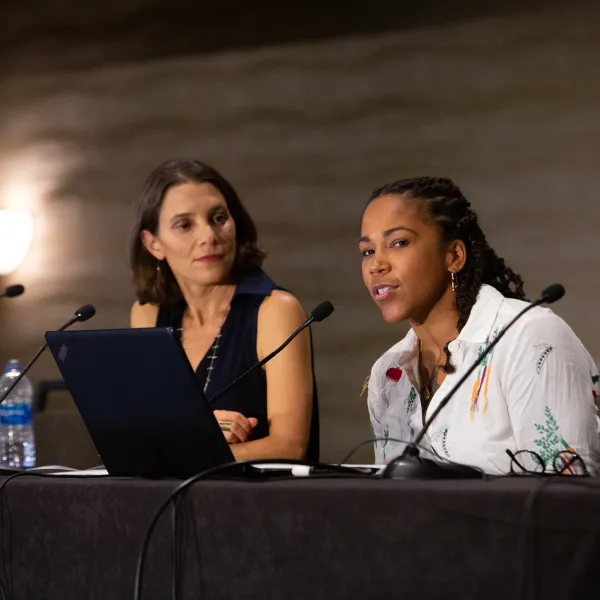 Resolve Philly currently has 23 permanent staffers and nine board members who support the co-executive directors in project development and implementation. The organization also employs a community engagement team, which conducts discussions called "sound-offs" with residents and local organizations to explore their needs, questions, and ideas. Resolve shares transcripts of sound-offs with news outlets so they can use this information to improve the quality of their journalistic output. This unique model of professional collaboration and community input helps ensure that the news being produced is valuable to the more engaged and informed citizenry that consumes it.
How's It Going?
The Reentry Project, the journalistic collaboration that led to the creation of Resolve Philly, introduced a groundbreaking form of reporting that other communities have since sought to replicate. Its implementation spurred local and state level policy changes. Additionally, the Reentry Project won the 2017 Associated Press Media Editors Community Engagement Award.
In 2021 Resolve Philly was recognized by the Center for High Impact Philanthropy as one of nine highly impactful nonprofits. Shared leadership and intentional practices are the driving forces behind the organization's success. A comprehensive internship program, engaged Board of Directors, welcoming hiring process, and strong team also support the organization's mission.
Resolve Philly has encouraged hyper-local reporting that focuses on goings-on in small geographic areas such as specific neighborhoods, encouraging public engagement. By shifting focus to their immediate surroundings, journalists are more able to report on issues relevant to their readers and provide unique solutions to local problems. 
There is still work to be done and Resolve Philly seeks to expand their involvement. The group's leaders hope to create more engaged, locally aware, and politically conscious citizens, and to spur voter turnout.  
Considerations
The journalism landscape of Philadelphia is highly competitive.

This has made trust and relationship-building a major part of this project. Resolve Philly has formed close relationships with news organizations and encouraged innovative collaborations between these organizations. This collaboration leads to effective reporting, which is key to engaging the local community. Building cooperation takes time and organizations must be patient to let relationships grow naturally.

 

Outside facilitation breeds collaborative journalism.

Outside facilitators can improve collaboration between otherwise competitive journalistic organizations.

To be innovative and shape change you must be willing to take risks.

Not all ideas or investments will provide the results an organization is aiming for. It is critical to know when to move on, and not to dwell on unsuccessful ideas.

 
Point of Contact
Gabriela Rivera
Creative Communications Manager
[email protected] 
Who Else Is Trying This?
Chicago, US:

City Bureau

is a journalism lab that aims to equip every community with the tools it needs to eliminate information inequity and produce media that is impactful, equitable, and responsive to the public.

Charlotte, US:

Charlotte Journalism Collaborative

is a structured community journalism partnership that supports the future of Charlotte in its work, serves as a trusted source of information and news, and addresses issues that are relevant to the city's residents.