Establishing a Tech Strategist Cohort Across the Federal Government
November 19, 2020
The Challenge: The United States lacks the talent to guide an industrial strategy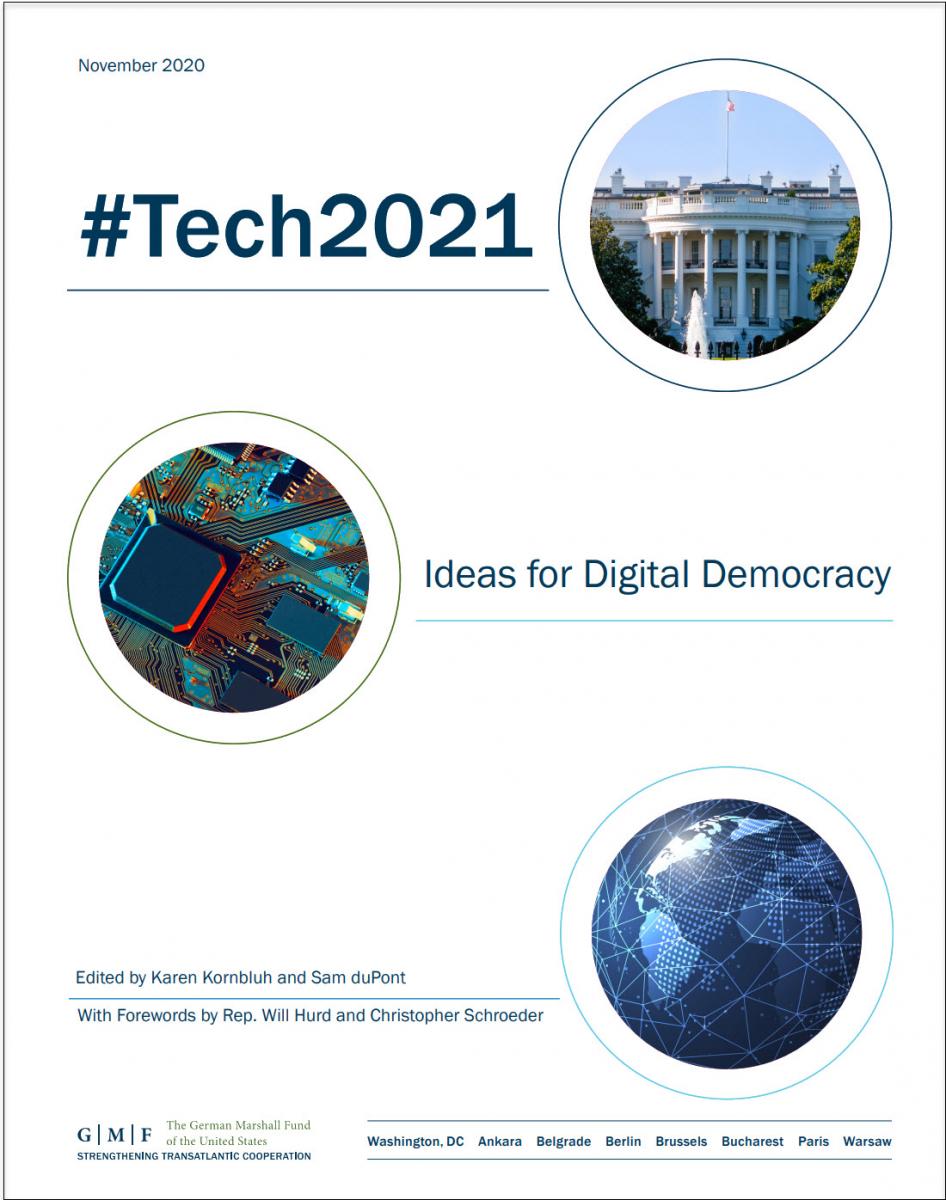 The United States is moving toward a more overt industrial strategy. The federal government has long played more of a role in guiding the economy than politicians have been comfortable admitting. But with China emerging as a peer competitor in critical and emerging technologies and a growing need for action on climate change, the taboo on industrial policy is disappearing and making more activist strategies politically possible.1 Yet while support for industrial strategy is growing, the federal government does not yet have the people with the needed skill sets to generate and guide these policies.
Any public policy is only as good as its implementation, and the risks of getting industrial policy wrong are huge. These risks are heightened by the dearth of people who have the relevant expertise and experience. To rectify this, the United States needs to identify, support, and develop leaders who understand the economic context for these policies, have a sufficient background in the relevant science and technology, and possess the strategic mindset and skills to leverage that knowledge in developing and implementing successful policy.
To prepare for a future in which national industrial strategy is as integral as military preparedness, the federal government should launch an effort to recruit, train, and maintain a cohort of tech strategists operating across the government.
The Solution: A Tech Strategist Cohort
Developing a full cohort of leaders with all the required knowledge and skills will be a generational project. Carefully built multi-disciplinary teams will always be essential to meeting the country's needs. But the sooner that we start expanding the pool of well-rounded industrial strategists, the better. There are four actions that ought to be taken as soon as possible, ideally as part of a wider commitment to the future of U.S. industry. First, the president needs to publicly embrace the need to identify and nurture a cohort of leaders who have knowledge of—and talent for—the disparate disciplines necessary to implement a national industrial strategy. There are three skill sets that these leaders must have.
First, an understanding of the government's assets and authorities (such as labs, direct spending, tax incentives, contracting and acquisition, demonstration projects, regulation and deregulation) that can spur innovation. While this may suggest a turn to business executives or academics, the ability to run a company does not always translate into an appreciation of the complex interrelationship between government action, research, and market forces.
Second, an appreciation for the new and emerging technologies that will define global power in the 21st century, and an understanding of the conditions required for the United States to grow the industries of the future and lead the new global markets that emerge. The United States likely should not pursue an industrial strategy focused on supporting national champions, but it will need to focus efforts on technologies key to national security and competitiveness; these leaders must have a meaningful understanding of which technologies are critical and how they are developing.
Third, strategic thinking. The United States will need leaders with the knowledge, skills, and experience to evaluate what is needed to build resilient supply chains given global markets and the ever-evolving plans of strategic rivals over the long term. This sort of strategic expertise is unique to government service and enhanced with years of experience, and therefore will be the hardest to acquire. The second action that the president should take to advance the development of a cohort of tech strategists is designate an empowered leader with a small staff to grow this cohort and coordinate decisions with a small team operating from the National Security Council, the National Economic Council, and the Office of Science and Technology Policy. Third, these capabilities will be needed throughout the government, not only in the Department of Commerce or the Department of Defense. The new office should identify and designate which government positions should be filled by cohort members and should work with the relevant departments and agencies to fill those positions. To ensure rapid and long-term impact, this staffing strategy should include pipeline development for junior positions as well as training and support for mid-career and senior leaders, such as providing economists with training in technology or instructing scientists in strategic thinking. In parallel, efforts should be made to enable the movement of cohort members in and out of government in ways that do not undermine ethical standards by using tools like special hiring authorities and pay flexibility. These efforts could dovetail with other ones to build new professional fields within government, such as the Cyberspace Solarium Commission's proposals to build cybersecurity capacity,2 the U.S. Digital Service and 18F, which work to enhance the technical capabilities of federal agencies, and the proposals of the National Security Commission on Artificial Intelligence to build expertise in areas like artificial intelligence and quantum information science.3
Last, the office should seek funding to establish a national training capability—drawing on and adapting existing government assets—to provide a range of training and development opportunities for civil servants in emerging technologies, policy tools, and global markets. This training might leverage the expertise on strategic education within the professional military educational institutions. Other innovative models that have been introduced in recent years to attract and develop talent that the federal government lacks, like the designation of certain universities as Cyber Centers of Academic Excellence and the award of university scholarships through the CyberCorps, could be adapted to this purpose. And if a Digital Services Academy, as championed by the National Security Commission on Artificial Intelligence and modeled on the military service academies, is established, a Center for National Industrial Strategy could be established within it as a focal point of curriculum and best practice development. The ability to collect and use data and best practices will be key to this endeavor's success.
Conclusion
If the United States is to consider a national industrial strategy, it should be actively ensuring that its architects are well-qualified and trained in this critical area for U.S. leadership just as it invests in the strategic education of its generals and admirals.
Photo Credit: jivacore / Shutterstock
Ian Wallace is a senior fellow with GMF Digital and chair of the Strategy & Policy Working Group of the Global Forum on Cyber Expertise.
---
1 Ian Wallace, "One Thing Biden and Trump Seem to Agree On: We Need to Focus on Innovation," Slate, September 23, 2020.
2 Cyberspace Solarium Commission, Growing a Stronger Federal Cyber Workforce, September 4, 2020.
3 National Security Commission on Artificial Intelligence, 2020 Interim Report and Third Quarter Recommendations, October 2020.