Helmut Schmidt Fellowship 2018 Awarded to Gerald Schneider
May 14, 2018
WASHINGTON, DC — The German Marshall Fund of the United States (GMF) and the ZEIT-Stiftung Eb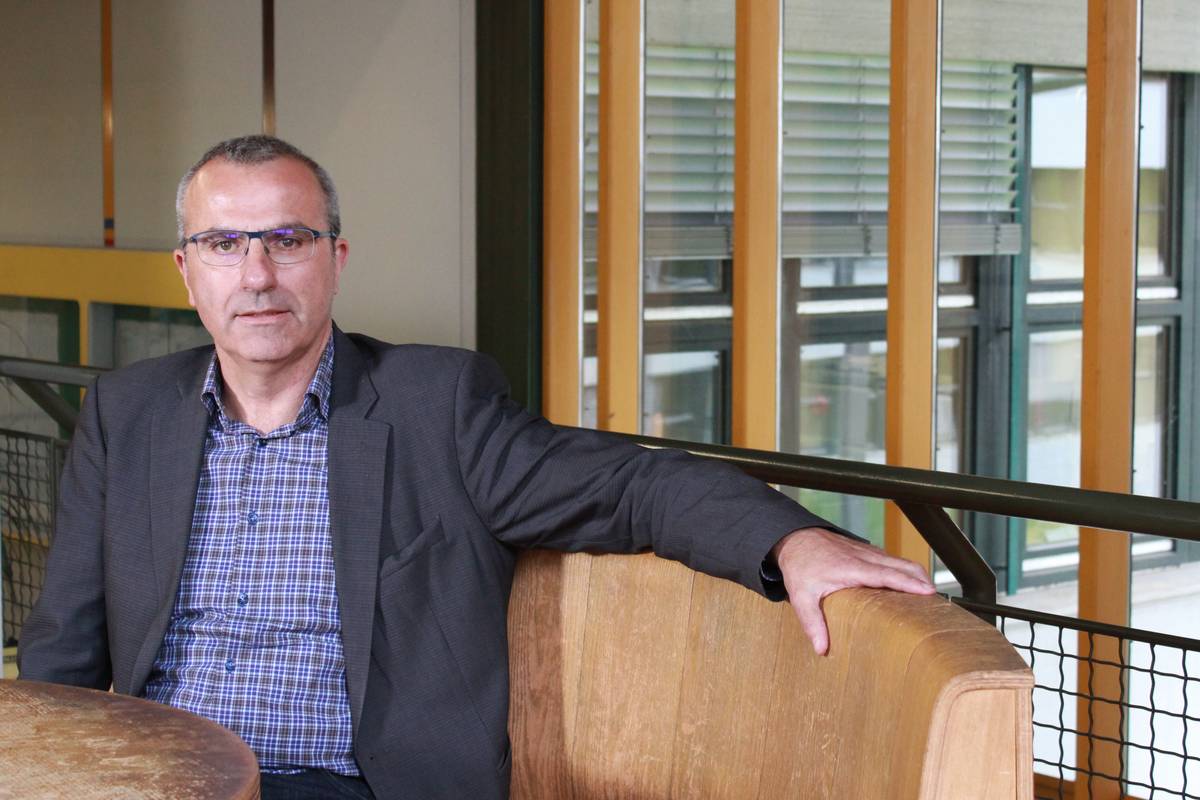 WASHINGTON, DC — The German Marshall Fund of the United States (GMF) and the ZEIT-Stiftung Ebelin und Gerd Bucerius have awarded the 2018 Helmut Schmidt Fellowship to leading European professor of politics Gerald Schneider. This prestigious position commemorates the life, service, and legacy of global statesman Helmut Schmidt by supporting the work of an individual who has shown excellence in the academic and policy spheres through commitment to advancing the transatlantic relationship and European integration.
Presently, Schneider is professor of international politics at the University of Konstanz and executive editor of European Union Politics. His main areas of research are European Union decision-making, the causes and consequences of armed violence, the international political economy of financial markets, bargaining theory, and conflict management. 
"I am looking forward to being the Helmut Schmidt fellow of the German Marshall Fund and the Zeit-Stiftung," said Schneider. "Helmut Schmidt´s struggle for a prosperous, democratic Europe and for transatlantic relations that are based on mutual trust have influenced my scholarly writing over the past three decades. My planned research on how the European Union and the United States use economic sanctions jointly or in isolation of each other seems urgent in a situation where the liberal world order is seriously threatened."
Born in Zürich, Switzerland, Schneider  defended his doctoral thesis at the University of Zürich in 1991, worked as post-doc at the University of Michigan (Ann Arbor) for two years and was an assistant professor (1992–1995) at the Institut universitaire de hautes études internationales in Geneva. He has published around 180 articles in various journals and volumes, and has worked as a consultant and referee for numerous organizations, including the World Bank and the U.S. National Science Foundation.
GMF strengthens transatlantic cooperation on regional, national, and global challenges and opportunities in the spirit of the Marshall Plan. As a transatlantic public policy institute, GMF contributes research and analysis and convenes leaders on transatlantic issues relevant to policymakers. It offers rising leaders opportunities to develop their skills and networks through transatlantic exchange, and supports civil society in the Balkans and Black Sea regions by fostering democratic initiatives, rule of law, and regional cooperation.
The ZEIT-Stiftung Ebelin und Gerd Bucerius is inspired by Hamburg's liberal spirit and Gerd Bucerius' open-minded way of thinking. The foundation supports research and scholarship, art and culture, as well as education and training. It also initiates debates on political and social topics and provides forums for digital development. The scholarship program "Trajectories of Change" contributes to humanities and social sciences and focuses on transformation processes in the European neighborhood. The "Free Media Awards" support independent media and courageous journalists in Eastern Europe. At the Bucerius Summer School on Global Governance, the ZEIT-Stiftung brings together young leaders from a variety of fields to address key issues in global governance. Read more at www.zeit-stiftung.de.
###