Investing in the Future with a National Bank for Green Tech
November 19, 2020
The Challenge: A Climate Crisis and Economic Emergency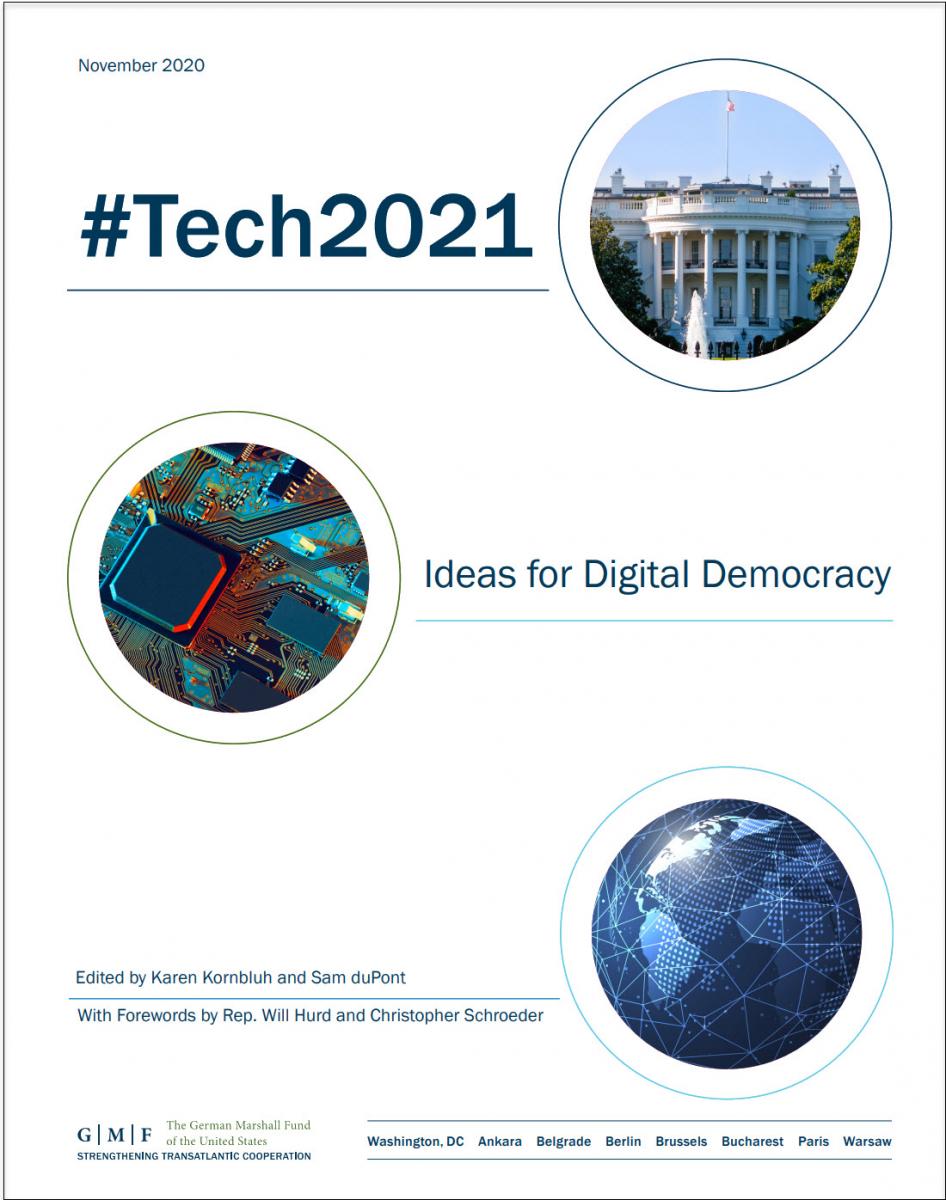 The conjoined crises of climate change and the coronavirus pandemic have revealed the urgent need to pursue alternative avenues for innovation and investment. Extreme weather events cost the United States over $45 billion in 2019, while the pandemic has resulted in over 200,000 deaths in the United States and over a million worldwide. Today, as the west coast experiences devastating wildfires and the country suffers from high unemployment, the country must seize the opportunity to address both through national investment in green technology.
What the United States lacks today is not political will—climate change is no longer a partisan issue, with four of every five voters identifying it as a major crisis or real problem.1 Rather, it lacks a functioning framework through which to channel this ambition. Direct government funding will not be adequate to meet the challenge: recent estimates suggest that converting to 100 percent clean energy would require $4.5 trillion in investment.2 Instead, climate investment policies must be catalytic, driving private capital toward a clean, technology-driven economy that creates new, high-paying jobs. The solution lies in the creation of a National Green Bank.
The Solution: A National Green Bank to Invest in Clean Energy and Green Tech
Green banks currently exist at the state and local level. These smaller efforts have delivered outsized results, with the current roster of 15 catalyzing $5.3 billion in clean-energy investment since 2011. In 2019, every $1 invested by a green bank resulted in $3.60 of total investment into the U.S. clean-energy economy.3 The model is working; all that is needed now is the ambition to implement it on a national scale.
Congress has recognized the need for a National Green Bank and sought to deliver it. The National Climate Bank Act of 2019, which has been introduced in the House and Senate, would establish an independent, non-profit entity capitalized with $35 billion in federal funds over six years.4 The House passed the bill with a strong bipartisan vote in the summer of 2020. However, the bill was not taken up by the Senate and, now that this Congress is coming to a close, the legislation will have to be reintroduced in 2021.
Under this act, the National Climate Bank would be tasked with raising and deploying capital in order to maximize reductions in greenhouse-gas emissions, and with prioritizing projects that offer economic benefits to frontline and marginalized communities, which experience the first and worst impacts of climate change. Analysis by the Coalition for Green Capital suggests that the bank would be able to mobilize up to $1 trillion of investment over the 30-year length of its charter by drawing in private investment and recycling its initial capital.5 A National Green Bank, as proposed in the 2019 draft legislation, should focus on four categories of activity: directly financing clean-energy projects, supporting state and local green banks, purchasing additional greenhouse gas reductions, and ensuring a just transition.
Financing Clean Energy Technology
A National Green Bank should undertake direct financing of capital-intensive projects in a variety of sectors and technologies, including energy generation, transmission, and transportation. Low-cost financing for utility-scale renewable energy technology—such as solar, wind, geothermal, and hydropower—could help transform electric power generation, which still accounts for over 25 percent of U.S. greenhouse-gas emissions. By increasing the competitiveness of renewables and reducing project costs, a green bank could spur the uptake of clean energy in crowded markets and penetrate regions where renewable generation was previously nonviable. Similarly, the construction of a smart electrical grid, which is integral to the successful integration of renewables, is ripe for green-bank investment. A green bank should invest directly in transmission projects and invest in advanced battery technology, such as lithium ion-based batteries, and technically innovative storage systems, like gravity storage able to stockpile large amounts of intermittent energy by harnessing the earth's gravitational pull.
Meanwhile, transportation remains the highest contributor to U.S. greenhouse-gas emissions. A green bank should invest in the advancement of electric-vehicle technology and the charging infrastructure it requires. Additionally, it could drive investment in public transit, from bike-share programs to all-electric bus fleets. Beyond these sectors, a green bank should also direct capital toward climate-resilient infrastructure, industrial decarbonization, and energy-efficiency programs.
Supporting State and Local Green Banks
Many clean-energy projects require local expertise. Energy markets are regulated at the state level, and clean-energy market participants such as contractors and developers generally operate within a single jurisdiction. In these cases, a National Green Bank would be able to assist in two ways: by supplying seed capital and technical assistance to create subnational green banks where they do not already exist, and by providing a low-cost capital base for those that do so that they can undertake the financing of state and local initiatives. A National Green Bank should operate with an internal team specializing in the formation of green banks, offering technical assistance to remove barriers to growth in the green-bank ecosystem. For new and existing green banks, a National Green Bank should provide funding in the form of grants, loans, or loan guarantees.
Purchasing Additional Greenhouse-Gas Reductions and Ensuring a Just Transition
Furthermore, a National Green Bank should be authorized to accelerate the clean-energy transition by purchasing fossil fuels while they are still in the ground or paying coal plants to cease operation. Finally, a National Green Bank should be charged with remedying the long-term injustices and inequities that low-income communities and communities of color have disproportionately suffered from the burning of fossil fuels. Aside from merely delivering clean energy at competitive prices, it should prioritize investment—including investment in job training and reskilling—in communities that have suffered economically from the closure of fossil-fueled facilities or long-term negative health effects from living in high-pollution areas.
Conclusion
The benefits of a National Green Bank extend beyond achieving clean-energy objectives. A $35 billion deposit, once mobilized, would put millions of currently unemployed Americans back to work across every state. Voters want Congress to invest in clean-energy infrastructure and the jobs that come with it, with and over 80 percent of Democrats as well as over 50 percent of independents and Republicans embracing a National Green Bank as an engine of job creation and stable employment.6 Solar and wind technology, smart electrical grids, Internet-ofThings-enabled charging infrastructure—all need to be built, and at a time when over 10 million Americans remain unemployed, there are workers ready to build them. All that remains is to create the financial vehicle ready to invest in them.
Photo Credit: petrmalinak / Shutterstock
Reed Hundt is the founder and CEO of the Coalition for Green Capital. He previously served as chairman of the Federal Communications Commission.
---
1 Coalition for Green Capital, Polling Results, May 2020.
2 Wood Mackenzie, Deep decarbonization requires deep pockets – trillions required to make the transition, June 11, 2019.
3 American Green Bank Consortium, Green Banks in the United States: 2020 US Green Bank Annual Industry Report, 2020.
4 House of Representatives, National Climate Bank Act (H.R. 5416), introduced December 12, 2019.
5 Coalition for Green Capital, Mobilizing $1 Trillion Towards Climate Action, September 2019.
6 Coalition for Green Capital, Polling Results.