Transatlantic Trends 2020
June 30, 2020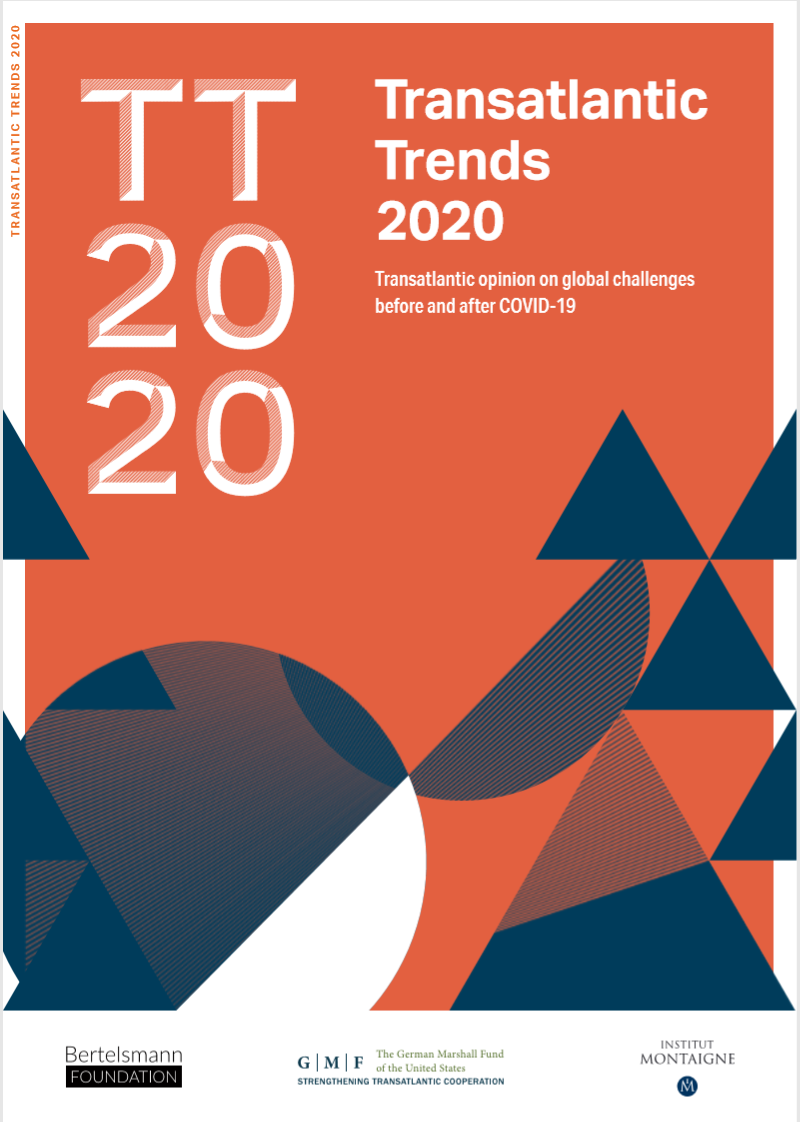 Transatlantic opinion on global challenges before and after COVID-19
The 2020 edition of Transatlantic Trends is a comparative study of French, German, and American perspectives on the major issues facing the transatlantic relationship: cooperation in security and defense, China's influence on the global stage, international trade, and the digital transition. Polling before and after the coronavirus crisis provides, for several questions, a unique tool to better understand the impact of the pandemic on public opinion.
The report thus serves as a comprehensive overview of the major trends shaping transatlantic relations, compares public policies with public perceptions in all three countries, and strengthens trilateral French-German-U.S. dialogue on issues where public opinion is in favor of closer cooperation.
---

Despite focus on China's global influence in recent years, it still fails to rival the United States—even after a significant pandemic bump. Nonetheless, it would seem that China and Germany are on the rise, while the European Union, France, and the United States are slipping.
---
Support for NATO and a U.S. role in European security and defense remains high, especially in Germany and the United States, with strong bipartisan American support. The pressure campaign for higher defense spending in Germany seems to be working. Public support for increasing defense spending is highest in Germany, and most divided in the United States.
---
Three years of tariffs, trade conflicts, and anti-EU rhetoric from the White House are not reflected in Americans' view of the transatlantic economic partnership—in fact, in the wake of the pandemic, an increased number of Americans believe the relationship benefits them.
---
Washington and the EU have taken a tougher tone toward China in recent years, and public opinion has followed, especially after the coronavirus crisis. Most Americans, French, and Germans now view China's rising influence negatively.
---
The digital economy has been a source of tension for transatlantic partners, as Europeans have sought to regulate and tax American tech giants and Washington has called foul. Americans are more worried than the French and Germans about digital challenges from privacy to cyberattacks and fake news.