Serbian Unity Congress Raises Awareness of Restitution and Rehabilitation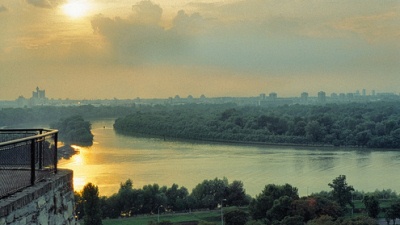 Serbia has lagged behind other countries transitioning from socialism in addressing the issue of rehabilitation – an issue stemming from the injustices of the nationalization of private property by the former regime. Serbian Unity Congress received BTD support to implement a project to promote the rehabilitation of victims of the totalitarian regime and the restitution of confiscated and nationalized property in Serbia. This increased public pressure on the government to proceed with the restitution process and to improve rehabilitation laws, through the creation and submission of policy papers to the Serbian government, the active lobbying of the Ministry for Diaspora on these issues, and the coordination of a forum for communication between civil society and government. 
Serbian Unity Congress brought together stakeholders and experts from government institutions and civil society. Workshops made an important change regarding the treatment of rehabilitation issues in the Higher Courts of the Serbian judicial system in Belgrade, Nis, Novi Sad, and Kragujevac. Judge Ivan Bulatovic, from Nis, stated, "Rehabilitation cases were just one of the many cases we had. Now they are put into our focus and we will certainly pay more attention to them." As a result of project activities, awareness was raised regarding rehabilitation law throughout the judicial system and a network linking judges who deal with rehabilitation was created. Judge Zorica Djuric, from Kragujevac, commented that the network was of "utmost importance" to changing the approach toward rehabilitation and restitution.
In addition to raising the awareness of the judiciary, the project also held a seminar for representatives of the media to introduce them to different perspectives on rehabilitation and restitution. As a result of widespread media coverage of the issues, public awareness was raised significantly – with a television station even proposing to create a series of programs to further explore and explain restitution issues.