Ukraine's Displaced Women Help Each Other Discover Their Potential and Rebuild Their Lives
Since Russia's full-scale invasion began in February 2022, women who have had to evacuate their homes and relocate to other parts of Ukraine to escape war and occupation have faced major obstacles in new environments, often with little or no support. One organization, founded and run by women displaced from eastern Ukraine, is providing other women like themselves the practical and psychological support they need to rebuild their lives. The Eastern Ukrainian Center for Women's Defense operates on a principle of "equal to equal", meaning that the women who are providing assistance to others have also experienced the challenges of displacement.
When Russia invaded the Donetsk and Luhansk regions of Ukraine in 2014, the city of Sloviansk became a battlefield and was briefly occupied. After it was liberated, it became a center for internally displaced persons (IDPs) from the occupied regions, a vibrant city of cultural activities, and a hub for international organizations working in Donbas. The Eastern Ukrainian Center for Women's Defense (EUCWD) was established there in 2021.
The organization focuses on women's empowerment, raising awareness of women's health issues and economic welfare, and advocating for state support for women who find themselves in difficult life circumstances. Following Russia's full-scale invasion in February 2022, some members of its team relocated to Odesa, where they continue to support women and their families, including those displaced from the eastern regions of Ukraine. The center has established partnerships with local organizations to strengthen its capacity and to look for ways to improve women's lives.
Tetiana Butko, a gynecologist who was providing aid to women in Sloviansk as a volunteer, founded the EUCWD and became its president. From the beginning, the organization provided support to women who were struggling. It invited volunteers to assist, and the team had plans to find additional funding to provide more help to vulnerable groups. But the 2022 invasion destroyed this plan. Three months after the war began, members of the center gathered in Odesa, where Butko had settled after being displaced, and decided to renew their work. Butko found still more like-minded people and built a new team.
Svitlana Krasnokutska, the center's head of accounting, is also from Sloviansk, where she was a successful businesswoman. After evacuating to Odesa, she got her accountancy certification, and later joined the center as its accountant.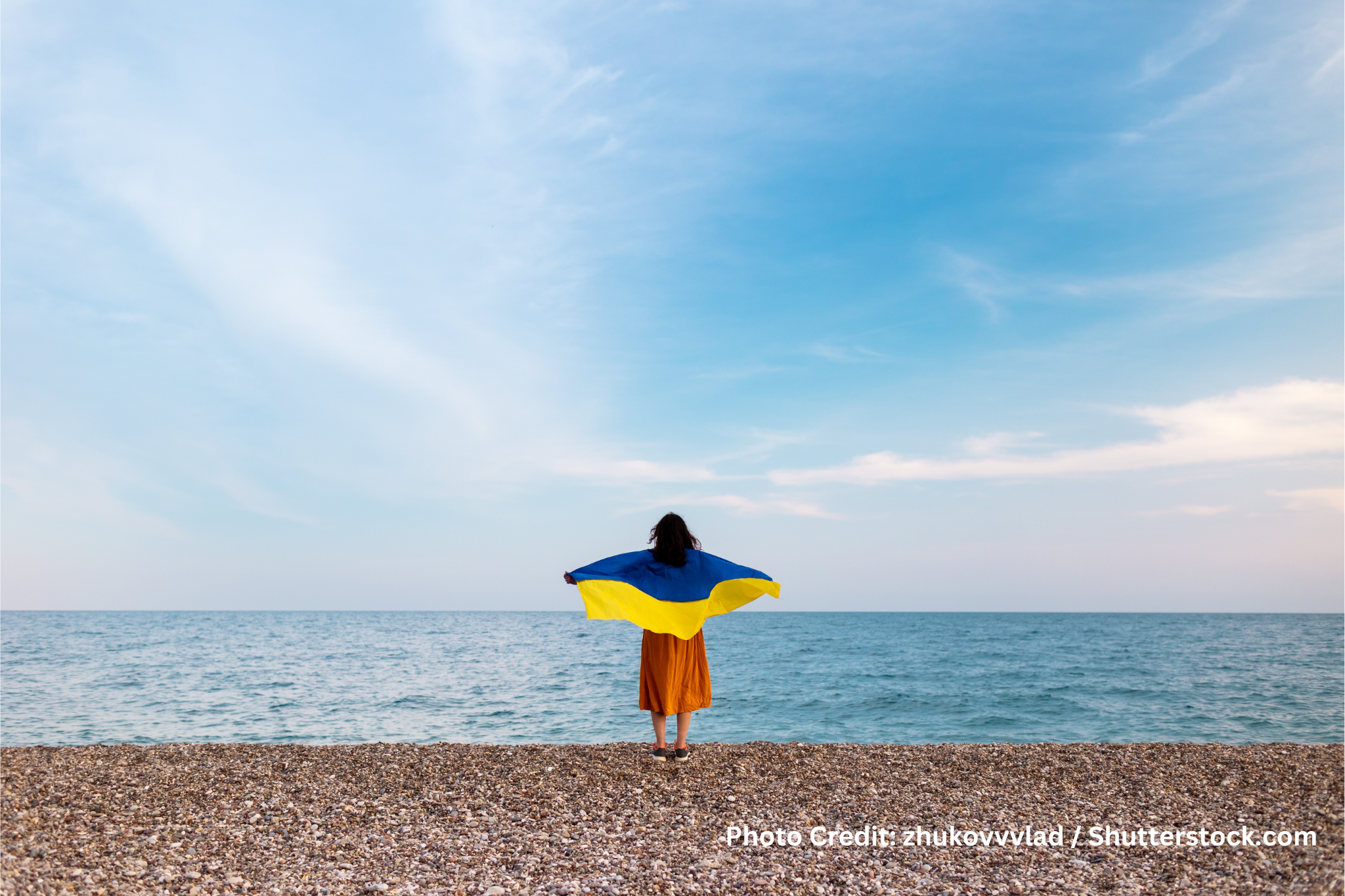 Yuliia Hladka evacuated to Odesa from Kherson in August 2022, after having spent seven months under Russian occupation. In the occupied city, she led informational campaigns to resist Russian propaganda, sharing real stories about the occupation. She left because her volunteering made her a target and staying in Kherson was no longer safe. Hladka had run a marketing agency before the invasion, and she was eager to use her experience in Odesa. She came to one of the meetings organized by the EUCWD in her new city. These meetings aim to provide internally displaced women with a safe space where they can share their stories, their pain, and their achievements. Having lived under the occupation in Kherson, Hladka wanted to recover her sense of agency—her ability to be productive. The center gave her this agency.
The EUCWD's mission is to help women discover their potential, to show them that they are capable of anything, even in these challenging times. The organizational motto is "We unlock women's potential." Hladka says: "It's like we have some magic key that opens the lock to the box with all the hard and soft skills women don't know they have."
Psychosocial support is critical for internally displaced women. They receive it in self-help groups or one-on-one consultations with a psychologist. The EUCWD helps Ukrainian women adapt to the immense challenges they face. They have to build new lives, frequently while caring for children, and find the means to survive in a new environment with no friends or support system. The center's "equal to equal" principle ensures that women feel safe enough to share their stories.
Butko, Krasnokutska, and Hladka emphasize their lived experiences when working with women seeking support. The center's director says: "We always start the conversation by sharing our own stories. All of us used to have normal, ordinary lives. We had a home, a job, a routine. Now all that we had is gone, destroyed, buried. We start with buying a fork, a spoon. We have nothing. Just like all these women we are trying to help."
Every woman who receives psychosocial support from the EUCWD works at her own pace. Some need more time; some need just one meeting. IDPs adapt differently, and individual experiences and needs matter. Moreover, challenges can appear even after a woman feels strong enough to move on. Her adaptation may go well, but then she might receive a phone call that her house was shelled and destroyed, and stress takes a new toll. Often the women do not know what to do next: They have no understanding of how to live this new life that was forced on them and sense a lack empathy from others. Some experience psychological trauma. The center's goal is to show them that they can achieve their goals and continue living their lives.
The center is fighting for the future of the women who have survived war and relocation, but significant challenges remain. Many foundations that work with IDPs do not support the specific needs of older people or people with physical disabilities. Women aged 50 and older find it difficult to get a job. They are ready to work, but ageism and prejudice are widespread in the labor market. IDPs are also frequently underpaid, and new jobs are scarce. Locals have the luxury of choosing, while IDPs, who do not have a permanent residence, have no choice but to agree to any job or salary offered.
The Eastern Ukrainian Center for Women's Defense wants to include media literacy and informational resilience in its profile. Krasnokutska says that informational resilience, the ability to critically evaluate news and remain calm under pressure, is essential for internally displaced women, who often receive difficult or even devastating news. The center also wants to train and support female entrepreneurs so that after Ukraine's victory, they will be ready to lead the economic development of their regions, create jobs and opportunities for others, bring their experience back home to their communities, and help build back better.