Ukrainians Assist their Homeland from Abroad
Distance makes no difference to Ukrainians who want to deliver tangible solutions for the people in their homeland. Below we feature two civil society organizations—Brokers without Borders and Stand with Ukraine—that emerged from the diaspora. They are very different but share the aim of providing relief to their war-affected compatriots.
Brokers Without Borders grew out of a WhatsApp chat in March 2022. Initially a support group for Ukrainian mothers who emigrated, it changed its role after Russia's full-scale invasion. Now a fully fledged civil society organization, it helps to connect donors with partners in Ukraine and to provide humanitarian aid. Stand With Ukraine is part of the Euromaidan Warszawa civil movement that emerged in Poland after the Revolution of Dignity and that has been promoting Ukraine's EU integration since. Both organizations ran projects managed by volunteers, which led to particular challenges.
Volunteer Motivation and Recognition
After the first few months of active involvement, volunteers at Brokers Without Borders burned out and started to withdraw. As there was still a lot of work to be done, its management had to look for financial support to retain the team. "We received a grant from GMF, which helped to employ a few people full-time and thus structure our organization. They are now our core that works every day and makes Brokers Without Borders accomplish its plans," co-founder Svitlana Muzychenko says.
Volunteer motivation and burnout is the Number One challenge, according to Stand with Ukraine's co-founder, Nataliya Panchenko. She says it is quite difficult to predict the results of projects when their managers may choose their paid job over volunteering. For her organization too, a grant from GMF helped to provide financial compensation for a few volunteers and, therefore, to systematize its work. "When we covered their expenses, it got easier for activists to contribute more time. Volunteers started to treat work with more responsibility, and gaps disappeared," Panchenko explains.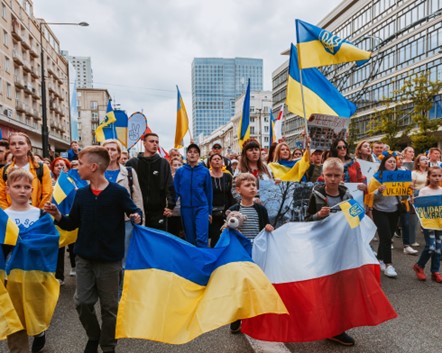 Stepping Up to Help in Ukraine and Abroad
Brokers Without Borders, a more recent organization, has managed to achieve its goals very quickly. One of its core projects is the "winterization" of Ukrainian health facilities and shelters. This is a critical matter due to increasingly frequent power outages, shortages of gas, and disrupted central heating capacity. Having conducted a needs assessment and built a nationwide network of partners, the organization raised over $500,000 dollars for the project. "I am proud to see that we have very quickly built a reputation and credibility that serves the Ukrainian population," Muzychenko comments.
Brokers Without Borders also provides consultations on how to raise funds and deliver humanitarian aid. One of the organizations that benefited from this is the charity foundation Small Victories. It wanted to work with children affected by the war and children deprived of parental care but it did not know where to start. "Brokers Without Borders told us what we can do and how to engage partners. They also helped us to get equipped for the winter and to purchase power generators for children's homes across Lviv oblast," Small Victories' founder Galyna Bondaruk says.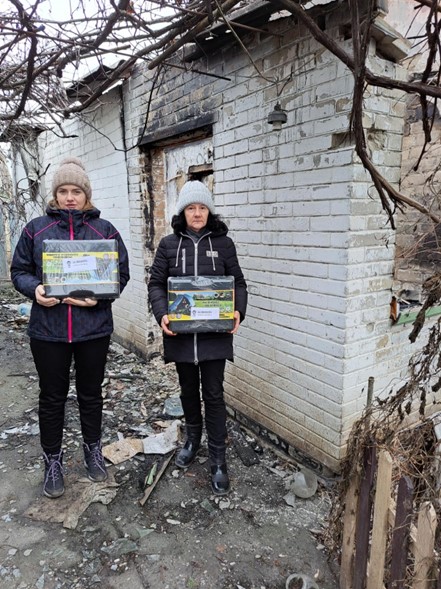 Stand with Ukraine also provides help to those who have fled Ukraine. It runs many initiatives, from countering Russian propaganda to providing psychological, legal, and employment support and language courses. Panchenko recalls her first impression on the Polish-Ukrainian border after the February 2022 invasion. It was one of chaos caused by thousands of people who did not know where to go and what they needed. Activists created a website with information about accommodation and transportation across Poland and started disseminating flyers with a link to the website. Thanks to this rapid response, Stand with Ukraine managed to transport and accommodate over 20,000 refugees for free. 
Many of those who received support from Stand with Ukraine later became volunteers in the organization. One of them is Kateryna, a refugee from Mariupol. "I know what it is like to live under siege, in inhumane conditions. So, now, when I am in a safe place, I want to help others who are going through it in Ukraine. I did not get any psychological rehabilitation but volunteering in Stand with Ukraine has become it," she says.
Women Leading Behind the Front Line
All of Brokers Without Borders' co-founders are women. For Muzychenko, seeing women leaders in Ukrainian civil society organizations has become commonplace. She says it is no wonder since women are busy working in the sector all over the country while men are fighting at the front. "We do not have to encourage women to become leaders.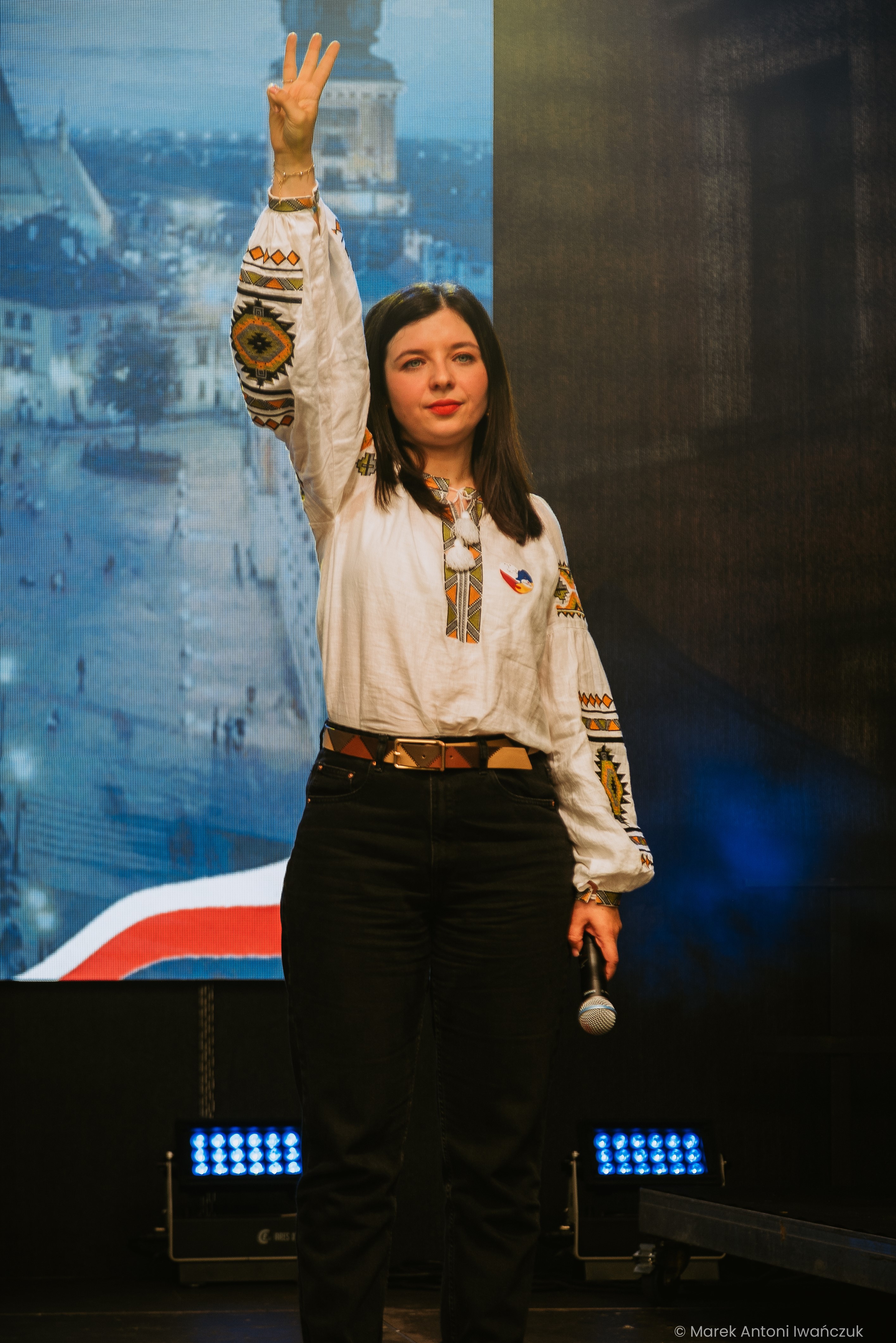 They are already qualified and motivated to take these positions. But they do need support since these days Ukrainians support the army but not civil society," she says. 
By contrast, Panchenko is the only woman in Stand with Ukraine. When asked whether there is any difference between leadership by men and women, she carefully weighs her thoughts. "Yes, there is some. Men exercise their leadership through their heads, whereas women do it through their hearts. Everything else is the same. But, because women are doing heart leadership and are more emotionally dedicated and engaged, they do not realize when it is high time to rest. Therefore, they get burnt out more often, which is one of our main challenges."