Region 1 – Mario Mouraz  |  YTILI 2018 Portugal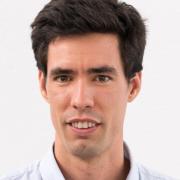 Mario Mouraz is a three-time founder and participated in the YTILI program in 2018. Mouraz has served as a mentor and advisor on multiple startups, NGOs, accelerators, and incubators including Startup Discoveries Accelerator, UpFrame.io, a student-led community to promote entrepreneurship in Portuguese students, and ChicasPoderosas.org, a 5000 women-led community to empower women to get closer to media & journalism. He is co-ambassador of Sandbox.is, a global community of impact-driven humans under 30, and is a dreamer at Imagine.cc. He volunteered in Burkina Faso for one year expanding an NGO focused on youth leadership, and has helped to create sustainable hotels in Iran.
Region 2 – Kaan Akin  |  YTILI 2018 Turkey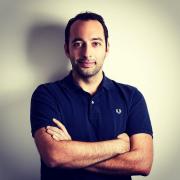 Kaan Akin is the founding partner and general manager of Hackquarters Startup Accelerator & Corporate Innovation company. Akin participated in the YTILI 2018 program. After studying mechatronics engineering with mathematics, he joined several tech companies and international corporate companies. For the last four years, he has been fully involved in angel investment, growing startups, and leveraging innovation for corporates. Currently, Hackquarters and Kaan are shareholders for over 15 startups, Hackquarters has more than 40 corporate clients in Forbes 500, and under the Hackquarters Startup programs, it has more than 140 startups under management. Akin is also on the international advisory board of the SXSW Accelerator. 
Region 3 – Petra Dzurovcinova  |  YTILI 2016 Slovakia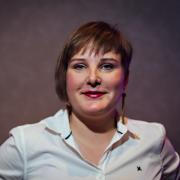 Petra Dzurovcinova is Chief Innovation Officer for the City of Bratislava and participated in the YTILI program in 2016. Dzurovcinova has served as CEO of multiple companies including Freya Insurance and 314Design. She has worked on the Slovak Alliance for Innovation Economy (SAPIE) a sustainable membership organization representing over 50 companies in Slovakia. SAPIE is recognized as a thought leader and a forum for the debate on innovation with policy makers, industry professionals, regional hubs and the EU institutions. She has also served as Digital Communications Manager for RiAus in Australian. Dzurovcinova has a Master's degree in International Business from the University of Economy in Bratislava and has studied Business in France and South Korea.
Region 4 – Eva Michelsen  |  YTILI 2017 Iceland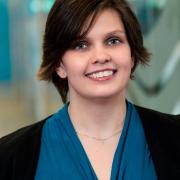 Eva Michelsen is the Founder and CEO of Michelsen Confections and Viravirki.is, and participated in the YTILI program in 2017. Michelsen is currently running her own business and working as a project manager for Lífsgæðasetur í St. Jó (Centre for Quality of Life).The center is a new concept of a co-working space built on the cluster method of Ifor Ffowcs-Williams. It is a community of businesses and individuals with the joint goal of increasing quality of life for inhabitants of the greater capital area in Iceland.  She is also working on the venture Eldstæðið (The Hearth) a shared kitchen space and culinary incubator for food entrepreneurs in Iceland, a project derived from her own venture and connections through the YTILI fellowship. She previously worked for 5 years at the Iceland Ocean Cluster and was the CEO for the subsidiary Ocean Cluster House, a co-working space for ventures and start-ups in the marine industry. She has a Master of Science in Strategic Management from the University of Iceland and a Bachelor of Science in Business Administration from the University if Reykjavik.
Region 5 – Lena Shkarubo  |  YTILI 2018 Belarus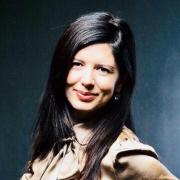 Lena Shkarubo is the founder and CEO of MeetnGreetMe.com and participated in the YTILI program in 2018. She also serves as a director at Demium Startups Minsk Business Incubator and is a member of SPARK Initiative by the U.S. State Department to promote women and youth entrepreneurship globally. Shkarubo is a mentor at Her Rights and holds an MBA in Strategic Management from Kingston London University.