EU-Turkey in Central Asia: Scope for Cooperation?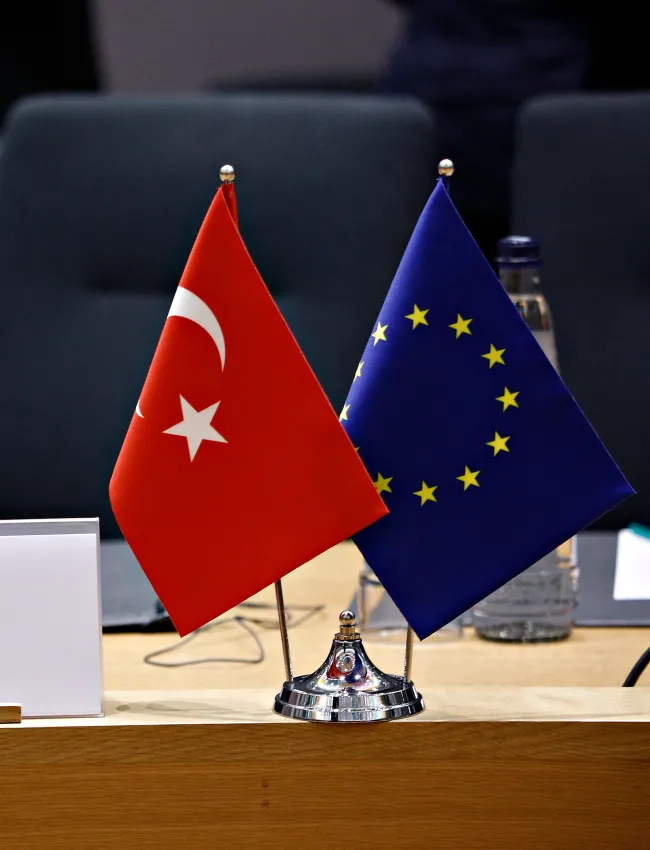 The German Marshall Fund of the United States
About this event
In the midst of changing geopolitics and Russia's war in Ukraine, Ankara seeks new opportunities in Central Asia, while balancing foreign policy considerations between the West and Russia. Building on decades of effort, Ankara aims to position itself as an energy transit hub with cultural and economic foundations conducive to cooperation. Yet Turkey's capacity for economic engagement remains restricted, and Central Asian states' response to the Taliban takeover in Afghanistan shows that Russia and China remain the region's preferred security partners. 

Turkey and the EU's newly converging geopolitical objectives in Central Asia could be an opportunity for joint initiatives. Both are interested in enhancing their own energy security, reducing Central Asia's dependence on Russia and China, and promoting connectivity and independent critical infrastructure. In which areas can cooperation take place? How will the war in Ukraine affect Ankara and the EU's objectives in this region? 

Join us for this conversation on EU-Turkey cooperation in Central Asia, and the challenges ahead.

If you have any questions, please contact Annika Vollmer at [email protected].

This online event is part of a series of events and analyses organized as part of the GMF-TOBB Fellowship on Turkey, Europe, and Global Issues launched by GMF in partnership with the Union of Chambers and Commodity Exchanges of Turkey (TOBB) in 2017.