The European Interest(s): What's Needed to Keep Europe Together?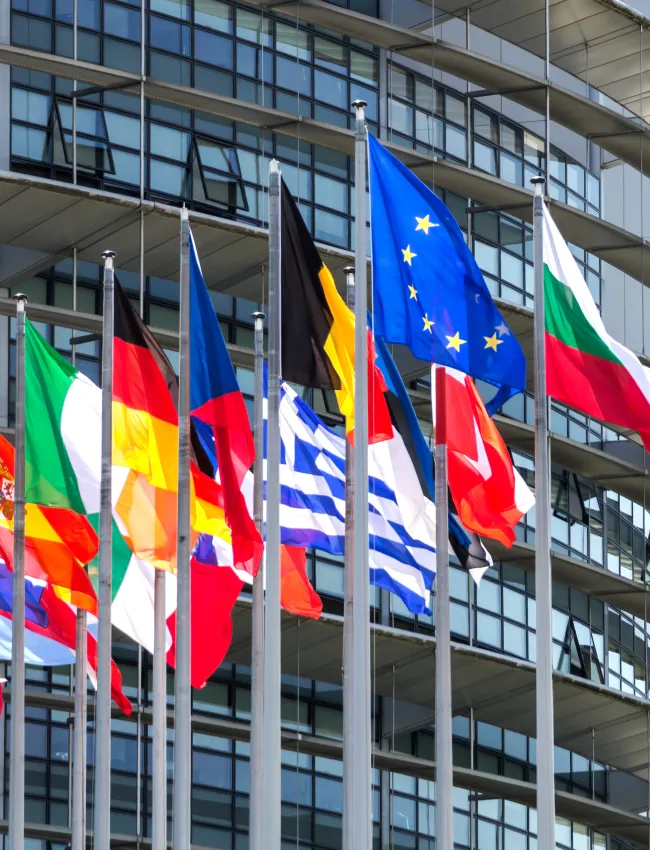 The German Marshall Fund Brussels
Location
Town Hall Europe, Square de Meeûs 5 Brussels, Belgium
About this event
Does the EU have what it takes to address the most pressing challenges in today's world, from internal democratic backsliding to the climate crisis and a global pandemic? Is it well equipped to be an assertive actor in foreign policy? Can or should it control its external borders? How does it protect itself against new emerging hybrid threats?
When scrutinizing issues in international politics such as these, the concept of the national interest is a prominent perspective for national policymakers. However, in the analysis of EU policy, the European interest, is rarely, if ever, invoked. Yet without a coherently conceptualized and repeatedly applied notion of one or multiple European interests during the EU policy formation process in Brussels and national capitals, Europeans risk the renationalization of EU policy debates, decision-making paralysis, and underappreciation of the EU's potential.
Join us in discussing a new publication that defines the European Interest(s) and addresses these pressing issues.
If you have any questions, please contact Anne Flotho-Liersch at [email protected]
 
---
The capacity for in-person attendance is limited and registration will be conducted on a first come first serve basis. 
To ensure the health and safety of our staff and visitors, GMF requires guests who wish to attend in-person gatherings to wear masks during GMF events. In addition, guests will have to provide proof of vaccination. Proof of vaccination can be provided by presenting the vaccine card, picture of the vaccination record, or a vaccine app upon arrival at the event site.
About the Project
The European Interest(s): Redefining the European Debate is a project carried out by the German Marshall Fund with kind support from Stiftung Mercator and has been running since September 2020. A consortium of European experts has contributed to a first definition of the European Interest concept, subsequently evaluated through a consultation by a group of European residents. The input provided during the citizens' consultation held in September of this year has been integrated into the final publication. After hosting a first launch event in Berlin, the flagship publication will be presented to the public with a series of public events in other major European capitals such as Brussels, Warsaw, and Rome.
The project aims to reform and rejuvenate the European debate. Ultimately, we want to provide decisionmakers and other actors with a new concept and narrative in their struggle over the future of Europe. Our target audience consists of decisionmakers in political institutions, academia, the think tank community, and the media, as well as civil society and citizens.
For more information about the project and how the results will be used, please visit our website or reach out to [email protected].