Inclusive Leadership Summit 2020 - Tech for Inclusion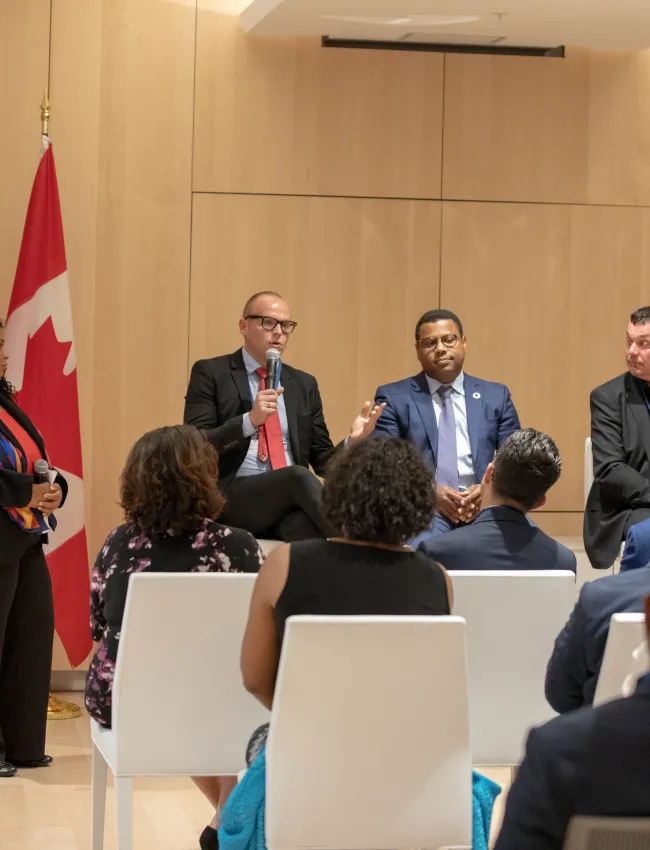 The German Marshall Fund of the United States

Meridiam
Archery

KfW
About this event
Technology can be leveraged to unite us, but also to amplify our differences. As inclusive leaders across sectors, we need to be strategic in deploying technology to strengthen inclusivity in our societies. Tech for Inclusion will convene leaders across the Atlantic to reach the next level by providing a community of practice, knowledge, and tools to leverage tech toward inclusivity goals, within our organizations and in our mission-driven work in the world.
GMF's Inclusive Leadership Summit—Tech for Inclusion will convene on December 1-4, 2020 and will be held online. ILS participants will discuss this timely topic and identify goals and strategies aimed at deploying tech for social and political inclusion in Europe and the United States.
The Inclusive Leadership Summit invites registration by GMF alumni, including alumni of the Marshall Memorial Fellowship, the Manfred Wörner Seminar, the Transatlantic Inclusion Leaders Network, Policy Designers Network, Leadership Lab, the Transatlantic Forum for Migration and Integration, the Asmus Policy Entrepreneurs Fellowship, the APSA Congressional Fellowship, and the New Länder Fellowship.

Read more about the preliminary agenda here.
For more information on the Inclusive Leadership Summit, please reach out to Kristel Ba at [email protected] or Elandre Dedrick at [email protected].
 
The Inclusive Leadership Summits are made possible through the generous support of Meridiam, Archery, and KfW.